This site contains affiliate links. Please see Policies for more information.
Walk the Prank is a fun new TV show on Disney XD. Starring four tweens, Walk the Prank chronicles their daily lives in school and at home, while adding in some of the best moments of their fun hobby–pranking people. From babysitters to science fair judges, strangers on the street to the school nurse, nobody is safe from their hilarious antics.
Last week, Jack and I watched in surprise (and hilarious horror!) as we saw the story of the Pig Man unfold.
That babysitter was SO great about being pranked!
When we met Tobie Windham, who plays Uncle Willie on the show, he gave us a quick tour of the set and chatted with us about what it's like to work with the kids on the show. He was so down to earth–so relatable–and so kind and funny!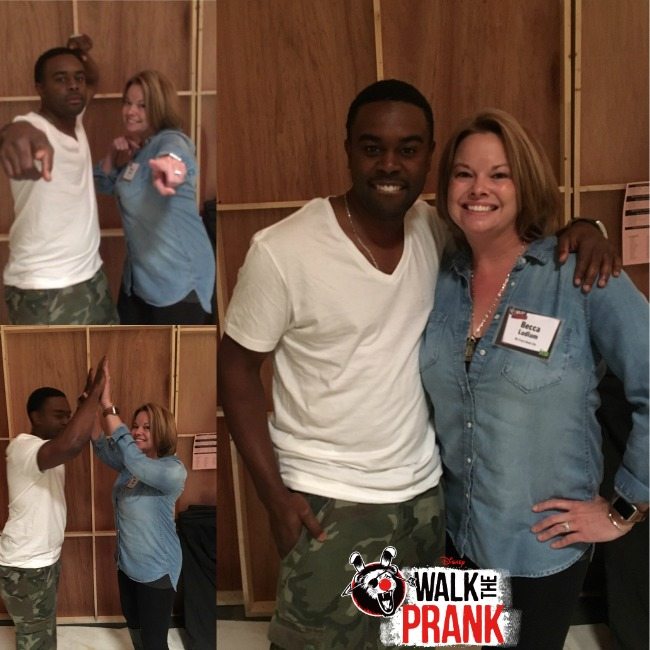 Tobie said that the writers are amazing. They come up with pranks on their own, take cues from the cast, and always take the opportunity to write in positive lessons when they can. The kids work as a team on the show, and Uncle Willie's character advises them and acts as the positive adult influence.
We also had the opportunity to chat with Cody Veith, who plays Chance on the show. What an outgoing and well spoken guy! As the mom of two fairly quiet kiddos, I loved watching Cody come up and talk with what must have been an intimidating group of 25 adults! He laughed, asked if we had questions for him, and made jokes. You can totally see his personality in this picture.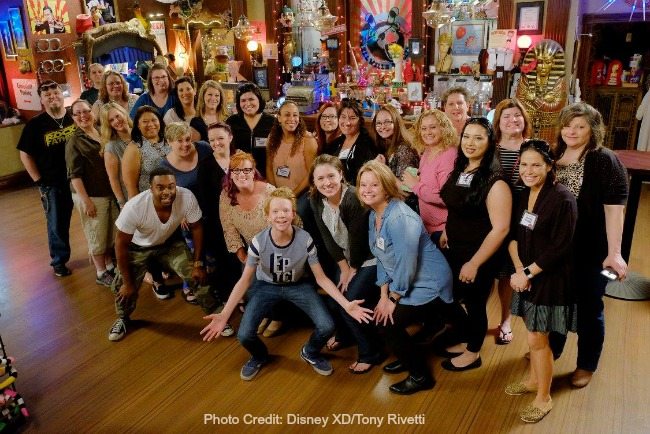 Cody's mom, as well as the parents of the rest of the cast, spend the day on set watching the kids shoot their scenes, reading, and chatting. Parents have to be on set when minors are working. Can you imagine sitting and watching your child work all day?!
Walk the Prank, "A Moving Situation" airs tonight (Wednesday) from 8:30 – 9:00 P.M. EST. In this episode, Chance and Herman learn that their father is up for a big promotion, and they might have to move to a different city if he gets the job. Rated TV-Y7.
I attended press events with Walt Disney Pictures and Disney XD, which included talent interviews and a tour of the Walk the Prank set at Paramount Pictures. This expenses paid trip to Los Angeles is offered in exchange for my coverage about the events. No other compensation is given. Of course, opinions and experiences are my own.