These 21 Day Fix Chili recipes are the perfect meal prep recipe! Use the crockpot or Instant Pot for most of these recipes–and I've created instructions for how to convert them to what you need.
How to Convert Instant Pot Recipes to Slow Cooker
How to Convert Recipes to Instant Pot
I love making 21 Day Fix Chili recipes in the Instant Pot and the Crockpot. Sometimes that low, slow, heat is perfect for making chili and other times we need to get something on the table in a hurry.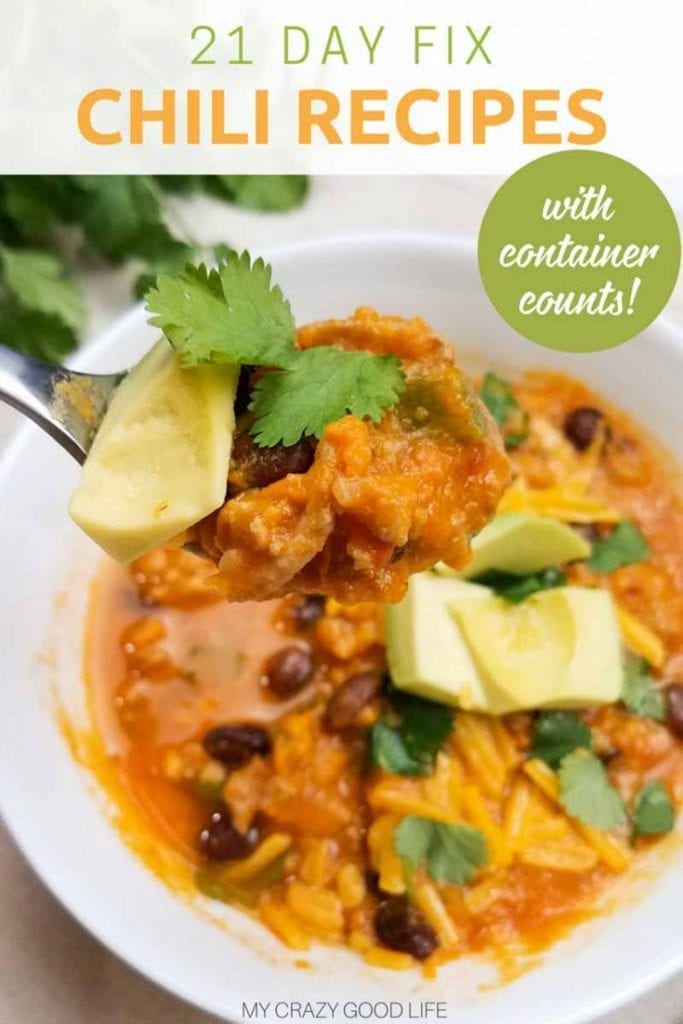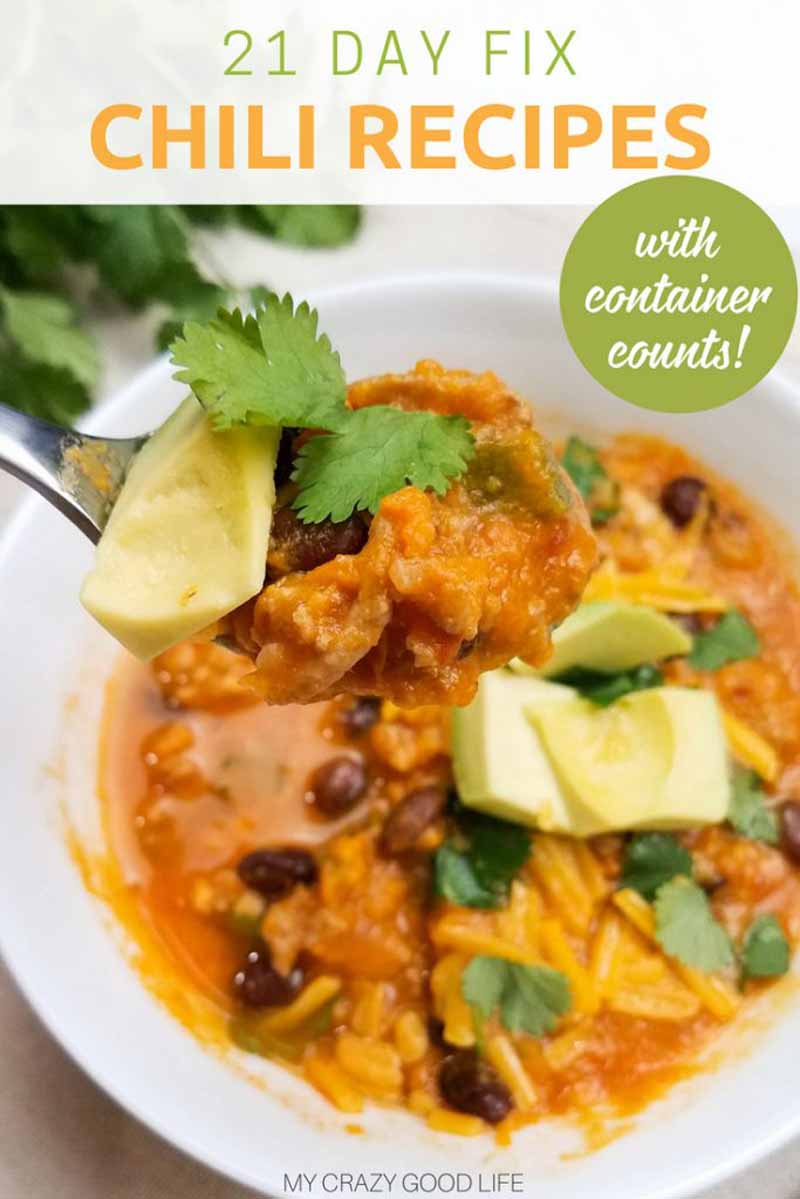 When I need to kick things into high gear I use the Instant Pot. I can brown the meat, saute the veggies, and cook everything to tasty perfection in half the time or less!
It's never a bad time to get on board the Instant Pot bandwagon. Programmable pressure cookers can do everything from dessert to mac and cheese…and they can do it FAST.
When you are setting up your next 21 Day Fix meal plan make sure to choose some Instant Pot recipes. You can save yourself some time and energy but still stay on track with healthy, delicious meals.
21 Day Fix Chili Recipes:
Instant Pot Sweet Potato Chili
Sweet Potato Black Bean Chili
Roasted Chicken Vegetable Chili
Crockpot Turkey Chili
White Chicken Chili (crockpot, Instant Pot, and stovetop directions)
Low Carb No Bean Chili
Clean Eating Chicken Chili
21 Day Fix Extreme Turkey Chili
Roasted Vegetable Chicken Chili with Avocado