This site contains affiliate links. Please see Policies for more information.
Un-birthday party: A classic birthday party, including cake, ice cream, presents, and games… but no birthday boy/girl. Oh, and the guests get presents instead of giving presents!
Last week, we had an un-birthday party.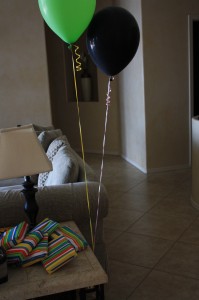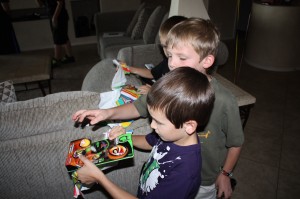 We had balloons and presents.
We had games and crafts (Jack thought making DaGeDar frisbees out of paper plates would be fun).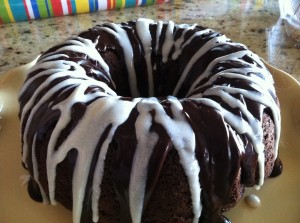 We had cake (ahem. Made by me).
And we had DaGeDar.
What's DaGeDar (DAG-AH-DAR)?
DaGeDar are super-charged ball bearings. You race them. You collect them. You scare the dogs with them.
It seems that Cepia LLC (the makers of Zhu Zhu Pets) has combined the best features of the boys' favorite toys into one.
DaGeDar balls are fast like Matchbox cars, collectible like Pokemon, and you can register your DaGeDar online like Webkinz.
Those 3 things were enough to make the boys love them at first sight.
At our un-birthday party, the boys played with the Stunt Jump Track. They took turns dropping the DaGeDar balls down the track and into the target cup.
The top of the track is unsecured, so it can be moved to change the velocity of the battle ball. The boys tried using the stunt jump track with one, two, and three balls… but it worked best with one ;)
When the stunt track was being used, there was a cup game set up for the kids to try and roll their battle balls into the cup without having it bounce back out (see? you have to watch the video now!).
The boys loved the flip-action carrying case. It can store up to three DaGeDar balls.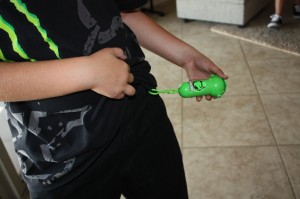 The kids had fun rolling, throwing, and collecting the balls.
DaGeDar is available in Phoenix area Toys R Us stores now, and will be available online and nationwide soon!
Mom Select provided me with DaGeDar toys for this review. All opinions are my own.