This site contains affiliate links. Please see Policies for more information.
Do you have a Starbucks lover in your life? Whether they love coffee or tea, there is something here for everyone on your list!
Here's your 2013 Starbucks Gift Guide: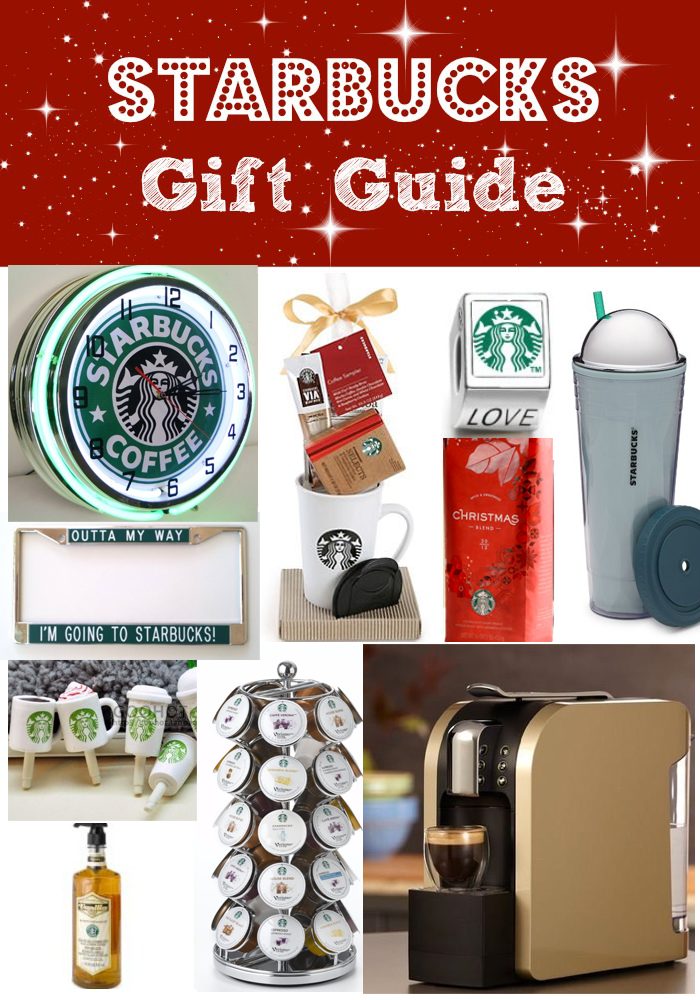 Starbucks Sampler Coffee Mug, Chocolate and Cookies $18.45

Definitely a little something for everyone here! The mug can be used for tea, coffee or hot chocolate!

Starbucks Chiseled Ombre Venti Cold Cup with 2 Lids $19.97
I LOVE these cups! Such a fun look, and even a domed lid to make room for whipped cream!

Starbuck Coffee European Charm Bead $6.99

 Outta My Way … I'm Going to Starbucks! $17.99
Something for the diehard work-from-Starbucks person on your list!
This gift is great for the person who doesn't live around the corner from Starbucks, but wants to enjoy their beverages every day!

10pcs Starbucks Coffee Cup Earphone Jack Plug Stopper Cap $10.20
Super cute for the Starbucks-loving teen on your list. This plugs into the earphone jack on their phone!

Starbucks Sugar-Free Vanilla Syrup $12.95
Want to show off your KCup collection?

Starbucks Christmas Blend Coffee Beans $10

Starbucks and Tazo Eye Opener $34.95
A fun gift basket for the tea lover in your life!