We've all been waiting for the days when robots will be cleaning our homes, cooking meals, and helping our cars to fly. These things come in stages. We're starting small with things like smart lights, locks, and thermostats. The perfect time to start building your smart home is during the holiday season. The holiday season is the best time to start because of wishlists! Smart home products make perfect gifts for just about anyone. Whether the person you're shopping for is tech savvy or not. Usher friends and loved ones into a world of the future with some fun smart home gifts.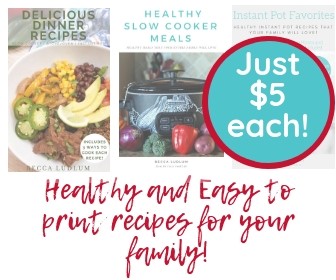 This awesome smart battery can alert you on your mobile phone or device when an alarm sounds in your home. Another great idea is to use this smart battery in your parents or grandparents home if they have health or mobility issues. You can more easily react when you know instantly that they might be in trouble.

The TP-Link Smart Plug allows you to plug things in, business as usual. The difference between an ordinary outlet and this one, is the ability to control power flow with the touch of a button on your smartphone. You can also use this smart plug with a voice command to Alexa.
Most smart home products are plug and play if you already have a hub that controls everything. The Samsung Smart Things hub is a great option. Use this hub as a base for building your smart home! 
Philips has bestowed the gift of smart lights upon us all. These bulbs do so many things; they change color, dance to music, allow control from the other side of the world, and so much more. These bulbs aren't good for just one person, they're good for everyone!
Automatic doors are not just for the grocery store. You can now have that convenience at home. The Chamberlain MyQ can sense your vehicle coming and open your garage door just in time. It's nice to get in without having to push any buttons.

Everyone loves the idea of having extra security at their home. The Nest Cam can help travelers, family members, or even the elderly in your life stay safe. You can access the video stream from your devices and monitor activity remotely.

Amazon Echo and Echo Dot
Amazon Echo and Echo Dot are both great options for running your smart home. They are voice enabled and can control all of your smart devices without much trouble. They can accept commands and even order the groceries!

Kwikset SmartCode 916 Touchscreen Deadbolt
Kwikset is diving head first into the smart lock game. They have had a lot of success creating these awesome smart locks and deadbolt systems. The SmartCode 916 is ideal for families because it connects to smart home products, so a key is unnecessary. Instead, you can use smartphones and fingerprints to open and unlock the door.  
A smart thermostat is perfect for that person in your life who likes to keep their home at an ideal temperature. It's also perfect for those nights when no one wants to miss a second of the movie to change the thermostat! No more energy waste with customizable settings and controls.

Samsung Family Hub Refrigerator
Not everyone thinks about a smart refrigerator when they are building a smart home. This refrigerator can alert you about things that you need, groceries that are running low, and it can even play your favorite song while you're whipping up dinner! The Samsung Family Hub Refrigerator can do almost anything your smart phone can! Peek inside your fridge when you're out shopping so you never have to make a second trip.