This site contains affiliate links. Please see Policies for more information.
As I was preparing chicken tacos the other night, a friend asked me what I was doing when I put the cooked chicken into my Kitchenaid stand mixer bowl. When I told her I was just shredding it quickly, she was amazed.
You can shred chicken in your mixer?
Yes! It takes just a few seconds, and is so much easier than pulling it apart with two forks. I wish I had a long fancy sounding description of what I do, but I literally just put it in my mixer and turn it on!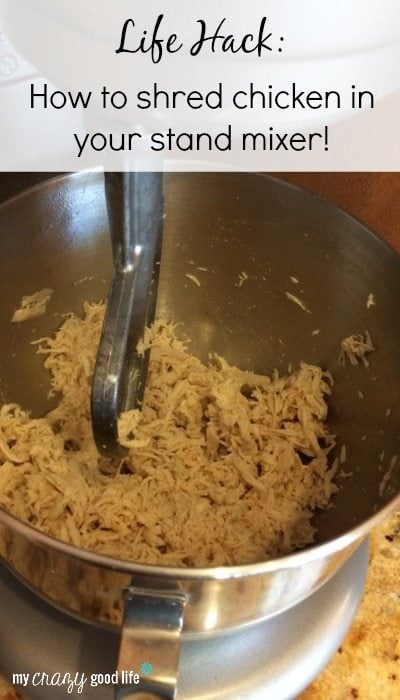 I know this is a simple post–basic. But I just learned about this trick last year and want to make sure you all know about it, as well!
To shred chicken in your mixer:
1. Cook the chicken.
2. Put the chicken in your stand mixer bowl.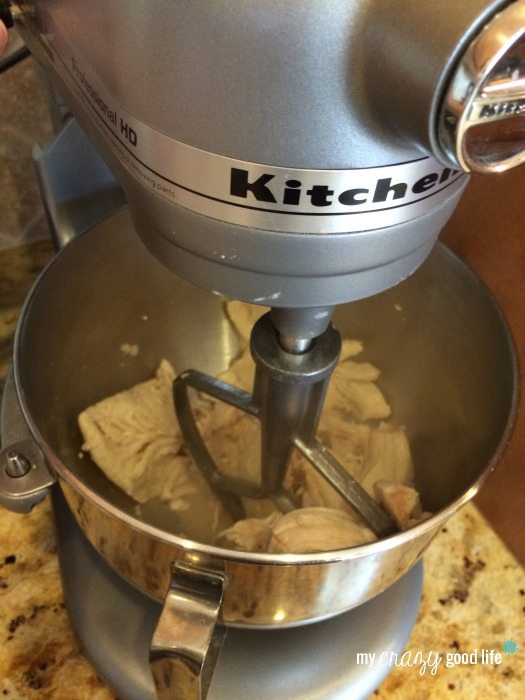 3. Insert the flat beater attachment.
4. Turn your mixer on low.
Stand near your mixer–it goes from whole to shredded to ground pretty quick, and ground chicken isn't something I like to put into enchiladas, burritos, or other recipes.
Do you have another good way to shred chicken? I want to know what it is! Please leave a comment below and let me know what you do.