Last week I updated the Our Crazy Boys facebook page with
3 week fall break = lots of time to blog. I have a couple of fun giveaways to post this weekend, too!
That was funny. Time to blog.
Not with this kid living in the house full time: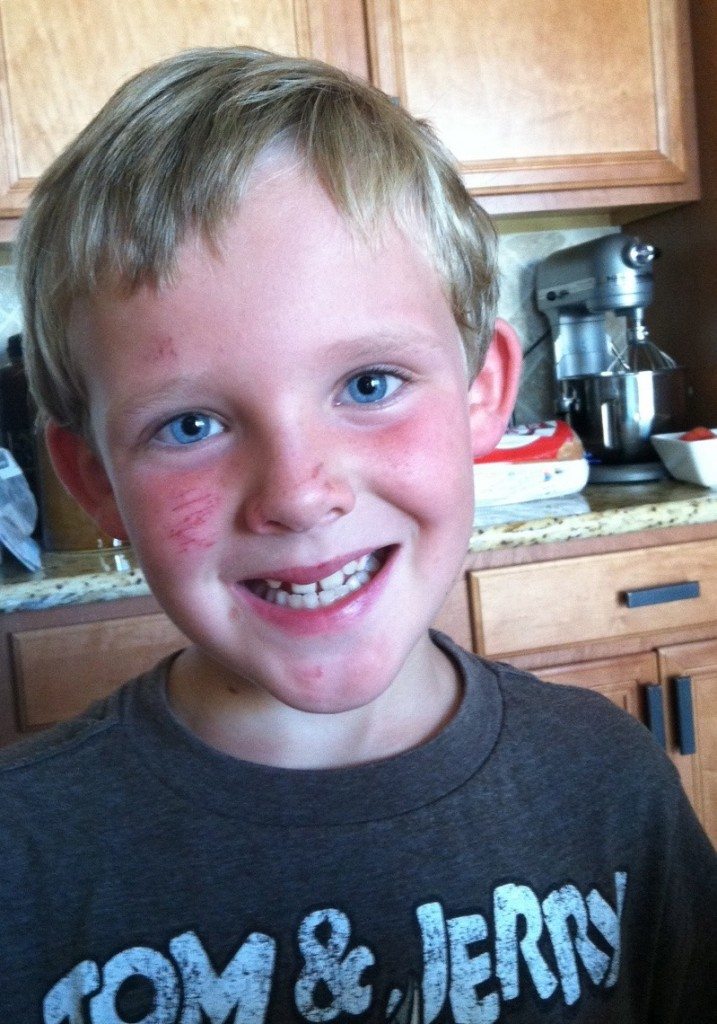 That's Jack's "post scooter crash" photo. He didn't want to scratch his hands up, so he used his face to break his fall off his scooter.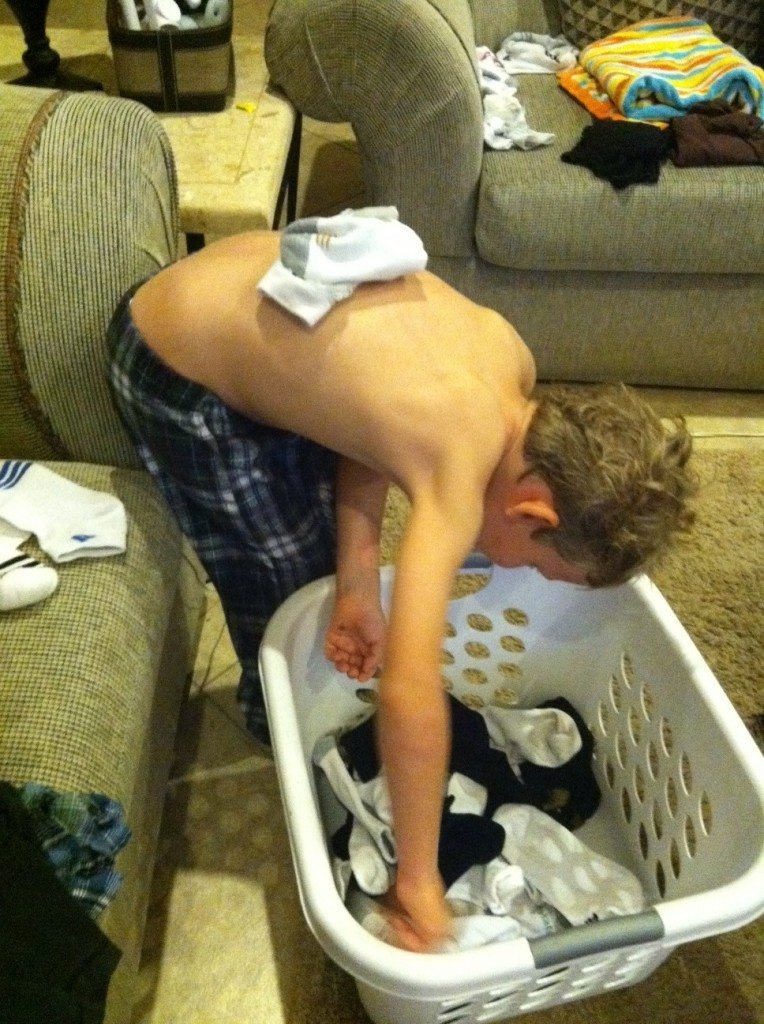 Oh, and this is Jack pairing socks. Yup. On his back. He was putting them there "so he would remember which one he was looking for." I didn't even know what to say to him, so I snapped a photo.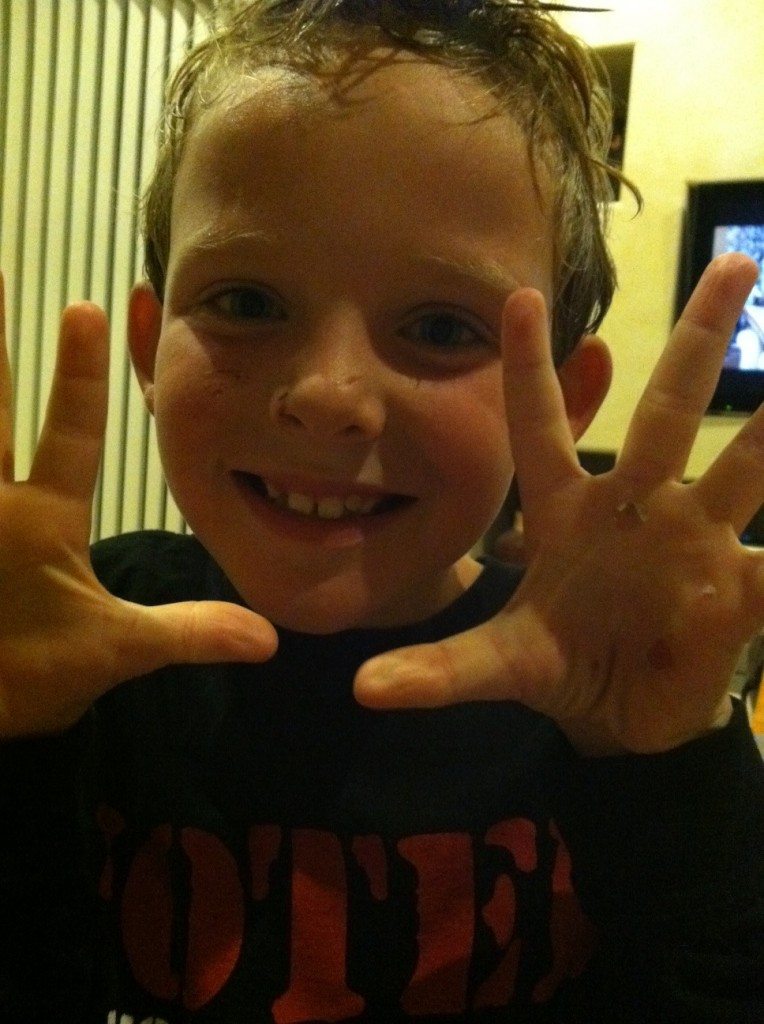 Oh wait. That's why he didn't put his hands down during the scooter accident. They were already torn up from the monkey bars. The school nurse actually told him that he wasn't allowed to go back on them until she checked his hands. This picture doesn't capture half of it. One week later, and they are still bleeding.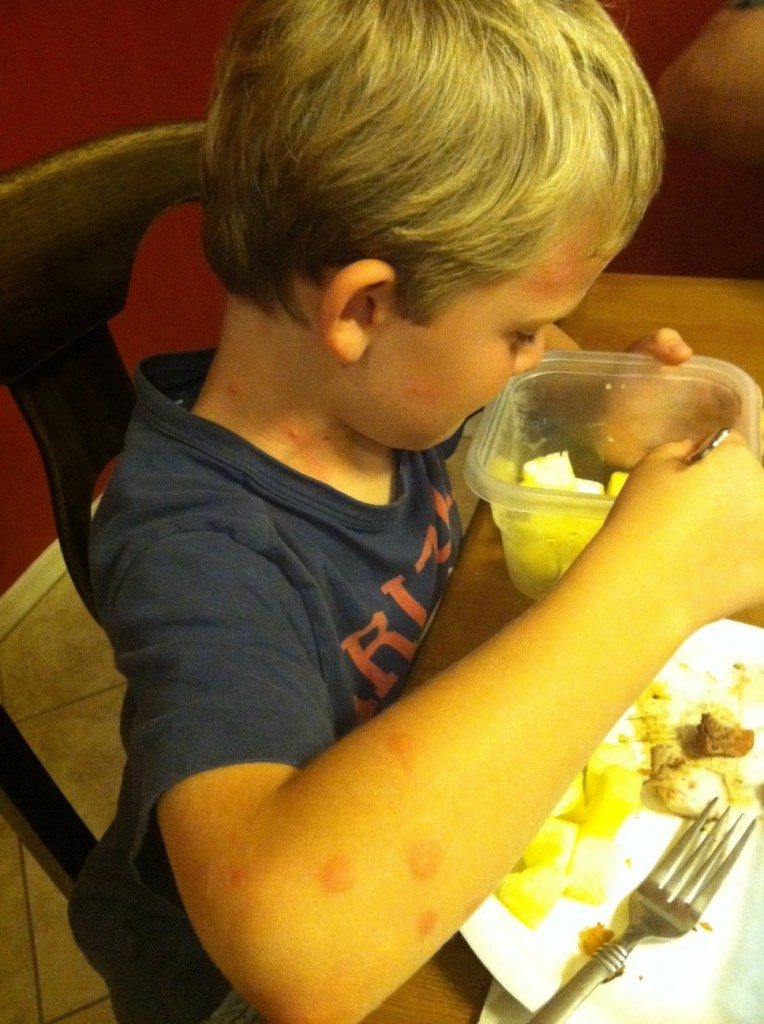 Last weekend, we went to a friend's house and watched a movie outside with their projector. The weather was beautiful, so they set up a white tarp and projected Soul Surfer onto it. We ate popcorn, reminded the dogs to get out of the way of the light beam, and had a great time. I sat next to Jack, and still to this day have never seen a mosquito in Arizona. Jack, however, had 34 mosquito bites on him. He didn't know about mosquitos or bug spray, so he didn't ask for any -he just kept swatting and didn't mention it. I haven't seen bug spray since I was a kid in New York, so I never offered him any. We didn't know what had happened to him until the next morning. Mom fail. Big one.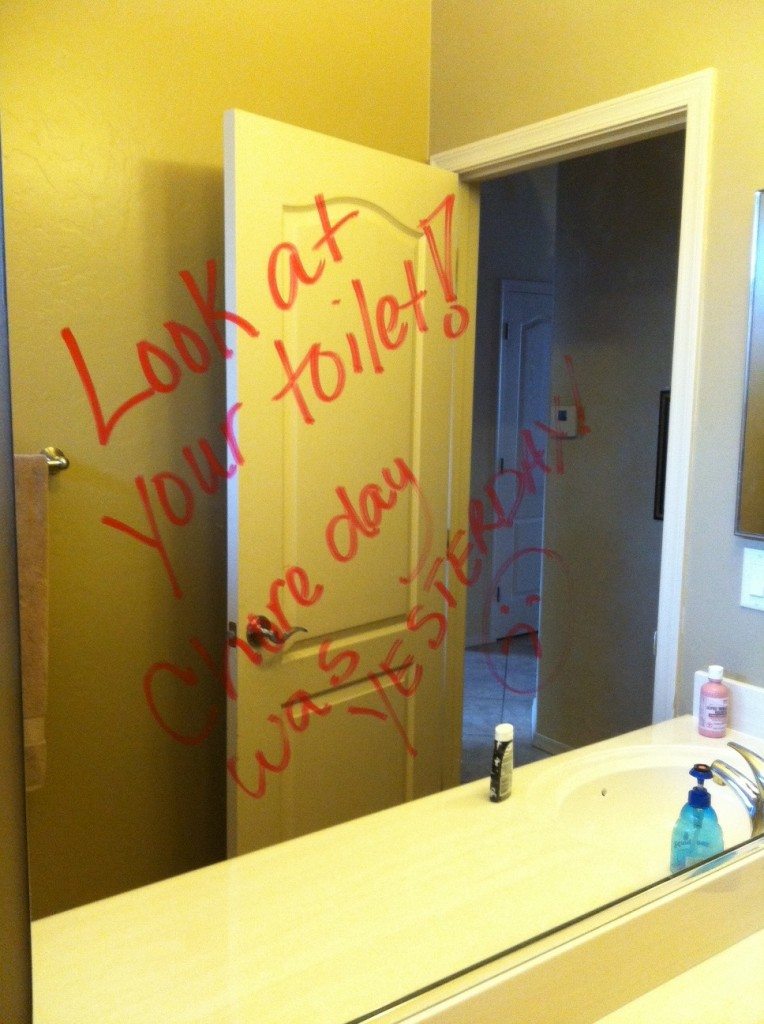 Not Me needs a lesson in toilet training. You see, Not Me pees all over the toilet. Not in the toilet, but towards the back where the lid meets the bowl. Then it drips off the sides of the toilet and onto the floor, where Not Me lets it sit. It'll be clean on chore day and dirty (that's an understatement) the next day. This isn't a new thing. Sadly, I started writing about the boys' bathroom habits last year on Momtourage. I left the boys a note last week:
Look at your toilet! Chore day was YESTERDAY! :(
To which I received a reply: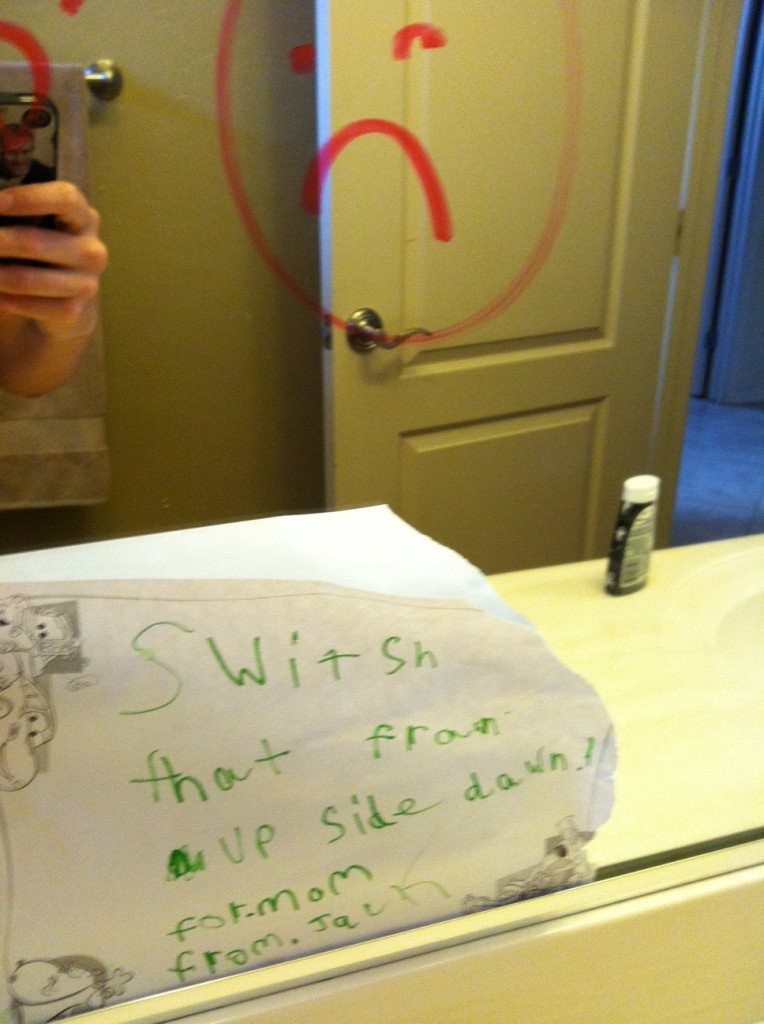 Translation: Switch that frown up side down!
For: Mom
From: Jack
I know you're going to ask, so I'll just answer it now. No. No, he didn't clean the toilet before he made that cute little sign for me.
So, this is why I haven't been blogging.
These examples are the tip of the Jack iceberg. I could quite literally go on all. night. long.
Oh, and he also has an ear infection -and bronchitis – again. It started the same way as last time, but didn't progress the same way. So no strep this time!
So, friends, enjoy the giveaways.
And the reviews.
And the re-runs (they're coming :).
And know that I'll be back as soon as I can stop laughing long enough to blog about it.