This site contains affiliate links. Please see Policies for more information.
This is one family that's excited about the new Muppets movie!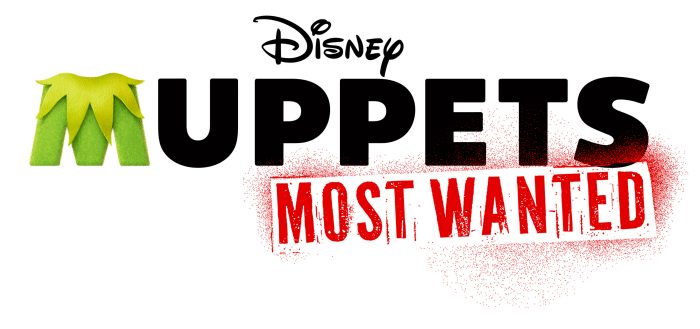 Jack and I were able to watch the movie last weekend and we loved it! His favorite character was Kermit–mine has always been Animal. Muppets Most Wanted was a bit long for the littles (just under two hours), but we loved all of the singing, the comedy, and seeing our favorite characters. It's definitely a must-see!
This week, we practiced drawing Muppets!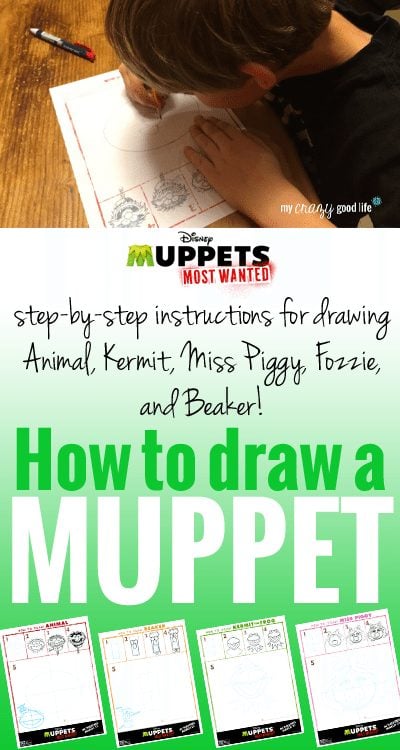 Jack did a great job and drew Animal for me!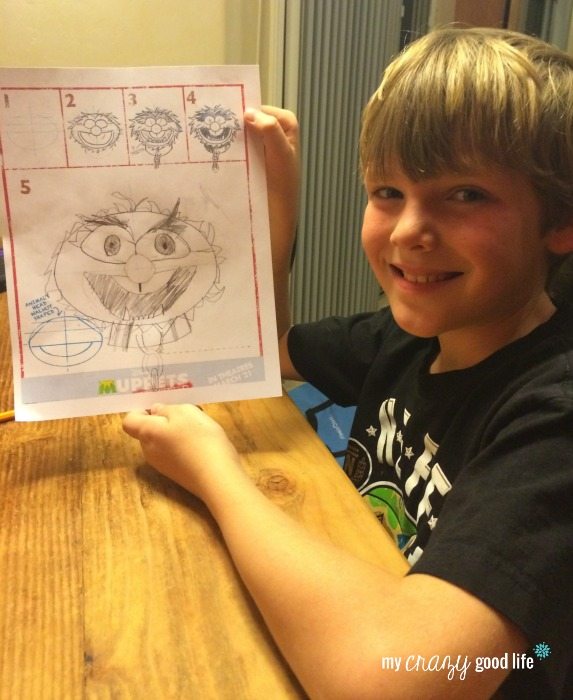 Here are some step-by-step instructions for you to learn how to draw a Muppet! I've also included a fun maze printable for you, as well.
Please click the image before printing to see it full-size!
How to draw Kermit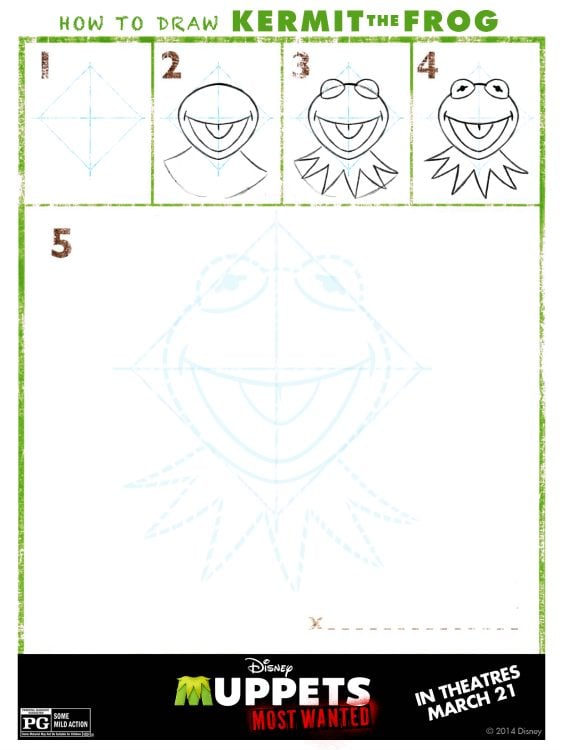 How to draw Miss Piggy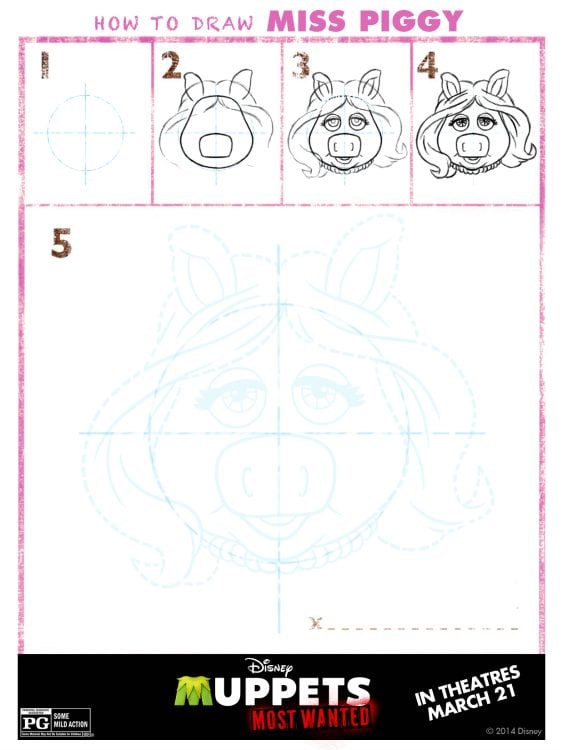 How to draw Beaker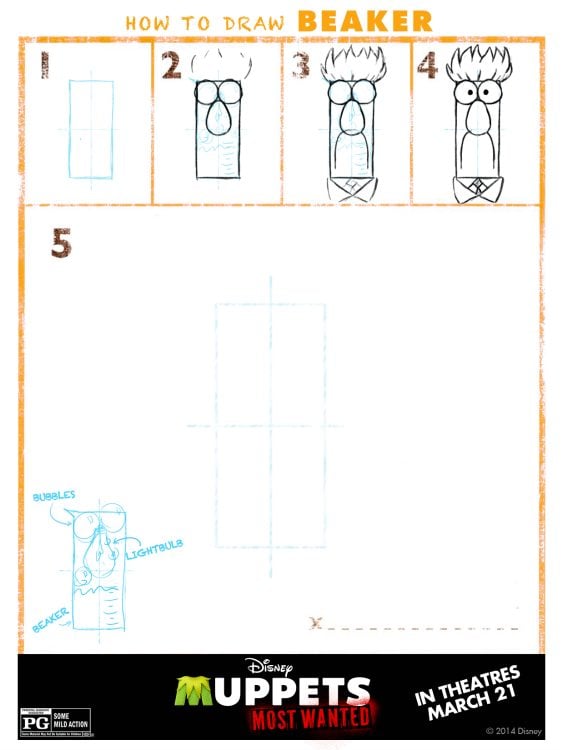 How to draw Animal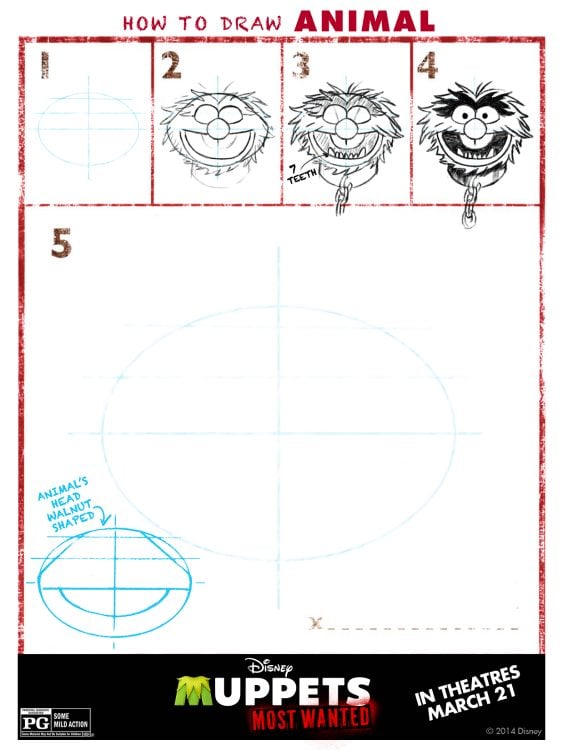 How to draw Fozzie Bear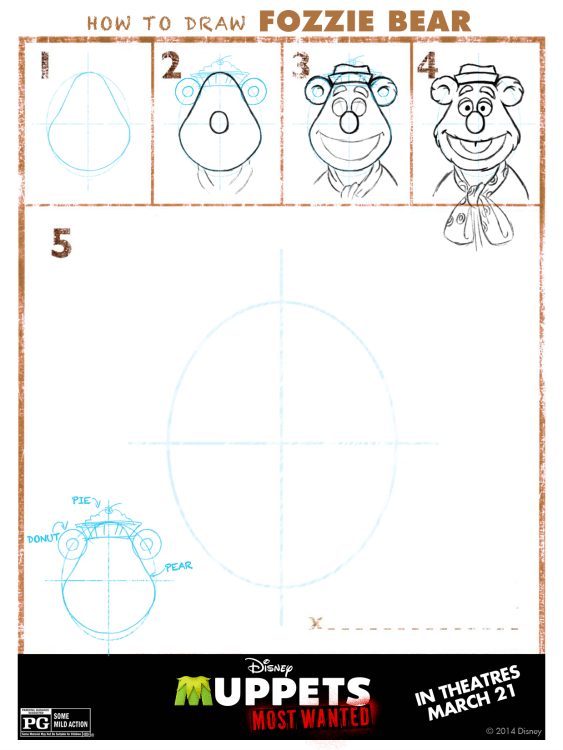 Muppets Most Wanted opens March 21! For more fun including trailers, digital downloads, and more visit the movie website! 
Images courtesy of Walt Disney Pictures. I attended a preview of Muppets: Most Wanted as a guest of Disney Movie Studios. I was not asked to write this review, but want to share my thoughts with those of you who are thinking about taking your families to see it.