If you haven't heard of Core De Force yet don't feel bad. It's one of the newest programs from Beachbody and combines MMA with Boxing and some awesome cardio. If you've been here before you might have noticed some 21 Day Fix materials. The Core De Force meal system is similar to the 21 Day Fix meal system so it was right in my wheelhouse and I knew I had to get you some awesome resources for this new program. This Core De Force meal plan printable will get you started off on the right foot.
I've found that meal plans make it so much easier to follow any program. Like this Core De Force meal plan, it's easier to be successful when the system is all laid out in front of you each day. A meal plan is the easiest way to make sure there is nothing left to chance. No "I think I'll just have a snack" moments that can derail your plan. By cutting out that temptation we can all succeed more easily!
One of the things I really appreciate about the Core De Force and 21 Day Fix plans is that they're so easy to follow. No one, including me, has time for a complicated program that requires too much time. If I can't work the system into my life there's a good chance I won't stick with it, and I know that is true for most other people as well. These Beachbody programs really help to make it easy for me to live my best life!
Core De Force Meal Plan Printable:
If you haven't picked up the Core De Force system yet you can grab it here. Just like with my 21 Day Fix content, it will supplement the program and help you succeed but it can't replace the program entirely! Printing this Core De Force meal plan is easy, just click right here so you can download, print, and save this awesome resource for yourself. You can't resell it or download it for commercial use, it's just for you and your own personal use.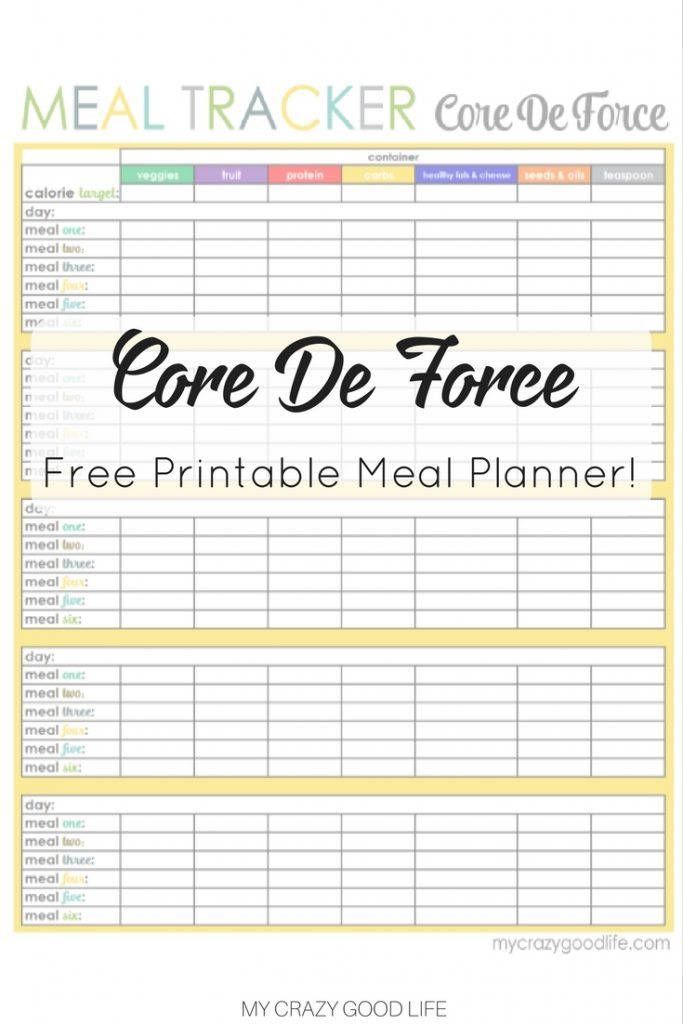 Click here to download the Core De Force Meal Plan Printable
Save
Save