This site contains affiliate links. Please see Policies for more information.
Visiting Disney World with older kids was just as fun as it sounds!
Sure, we didn't experience the character meals, The Pirate's League, and Dumbo, like many families with small children do – but we did get to be night owls and stay for extra magic hours, conquer the kitchen sink, and go on a gaming binge at Disney Quest.
Every morning, we packed our stuff for a full day in the parks – Michael and Jack chose which parks we went to each day. The boys brought cinch bags to carry their things, which helped me tons. Moms We all get stuck carrying our kid's things in our bags, right?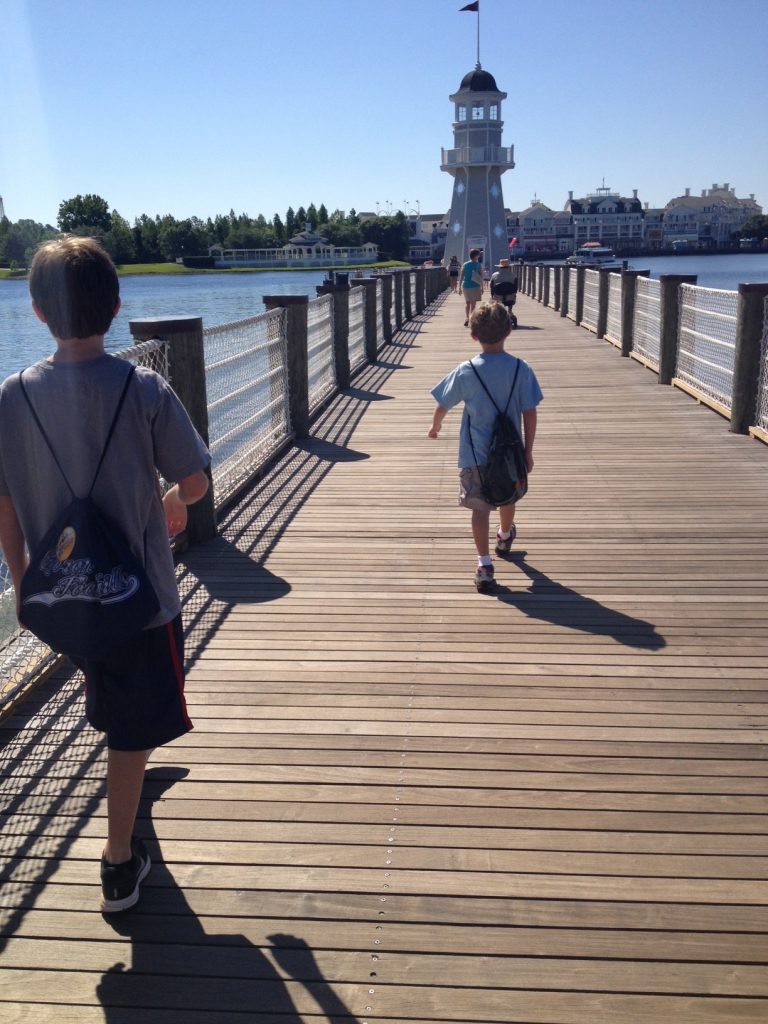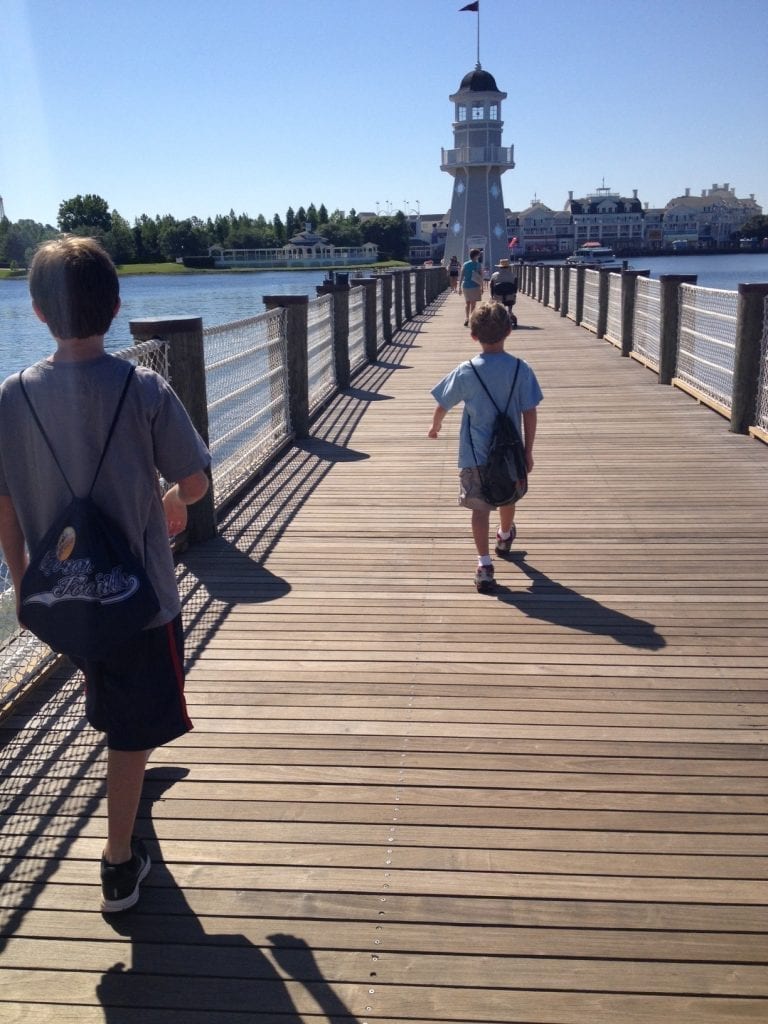 We headed out on the boat most mornings, and talked about the things we wanted to do at the park we were visiting. I made a Pinterest board for our trip and had been pinning things the boys wanted to do. When it was time to make a schedule, I wrote down exactly what each park had that we wanted to see.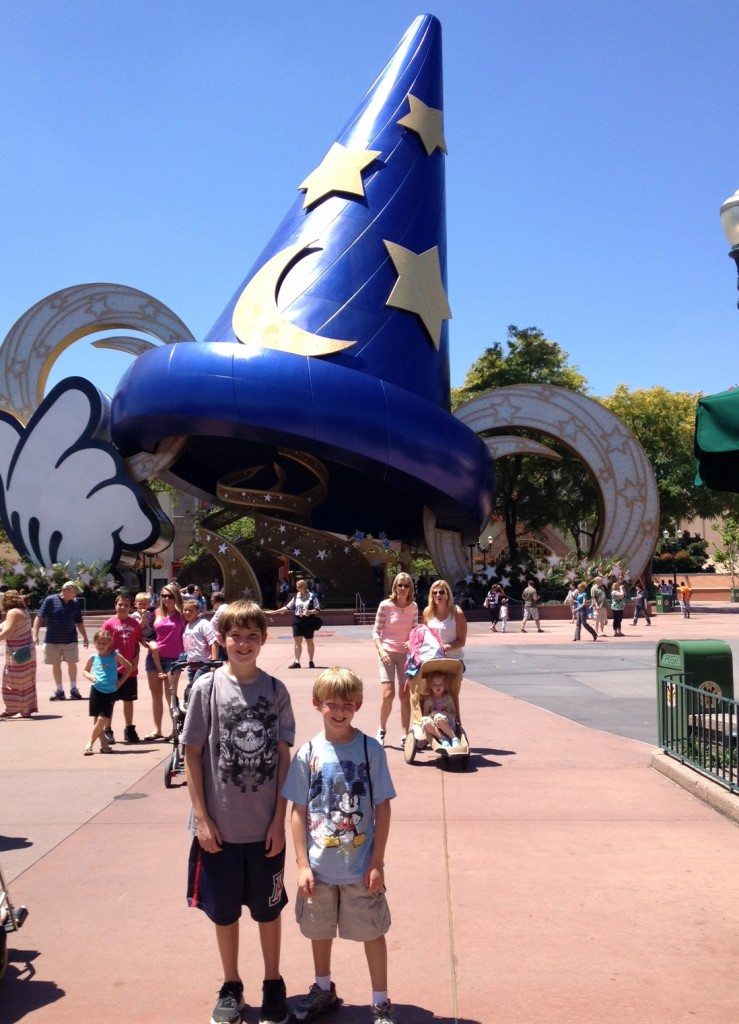 Hollywood Studios was the boys' favorite park – we were there four out of our six days. The favorites here were (as you know) Rock 'n' Roller Coaster and Tower of Terror. We did manage to get them onto a few other rides…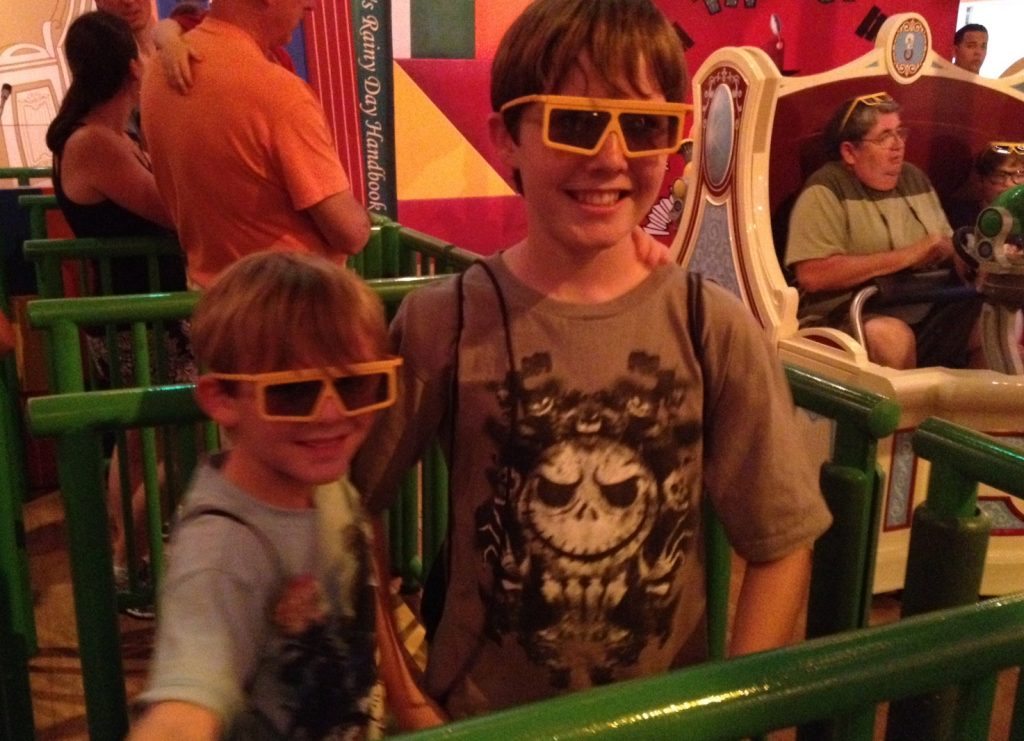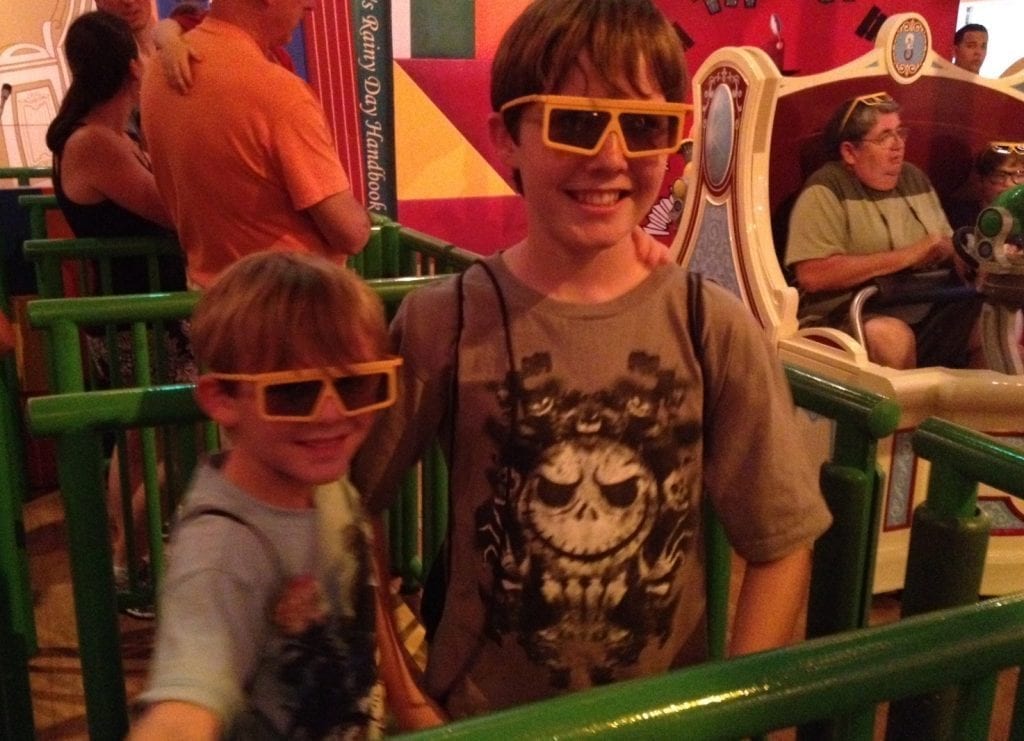 They say they didn't like Toy Story Mania, but I think it's only because I scored more points than anyone else in the family. We also went on Star Tours and got to see a hilarious street show.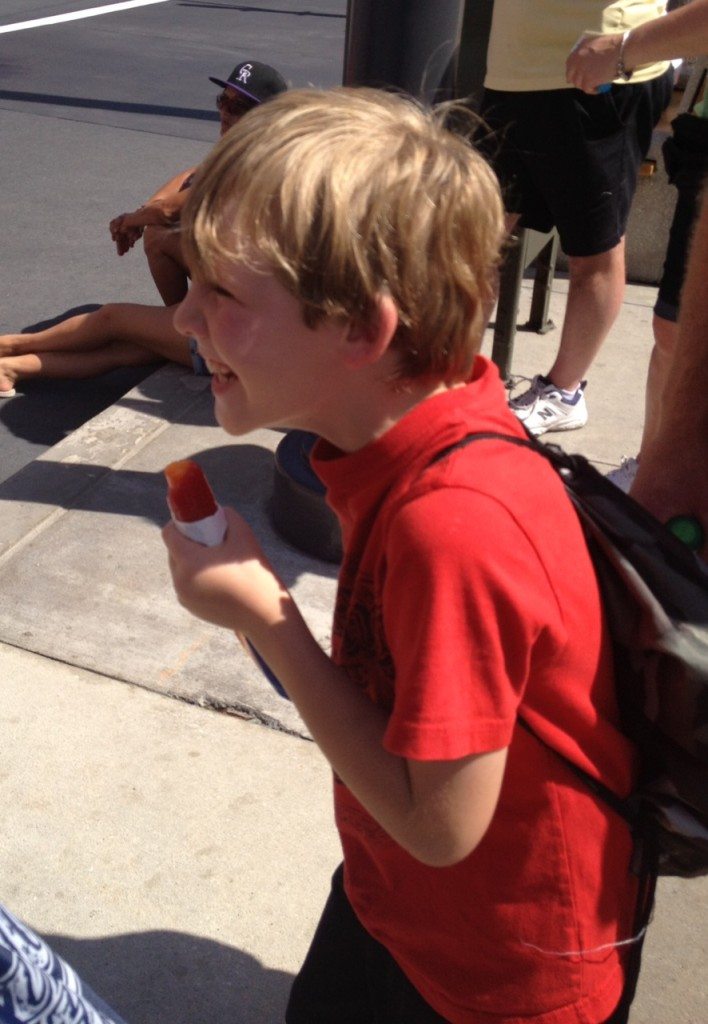 Disney has extra magic hours – extra park hours that resort guests can take advantage of. Since the boys were older, and since they stayed on Tucson time (notice I said they), staying awake until 2 am to take advantage of Magic Kingdom's extra magic hours was pretty easy to do.
While at Magic Kingdom, we rode Space Mountain (which is completely different than the one at Disneyland!), Splash Mountain, Pirates of the Caribbean, and Tomorrowland Speedway. Fun, fun, and more fun. The park was almost empty, and the boys were troopers. We were all super tired on the boat ride on the way back to our hotel, but it was totally worth it!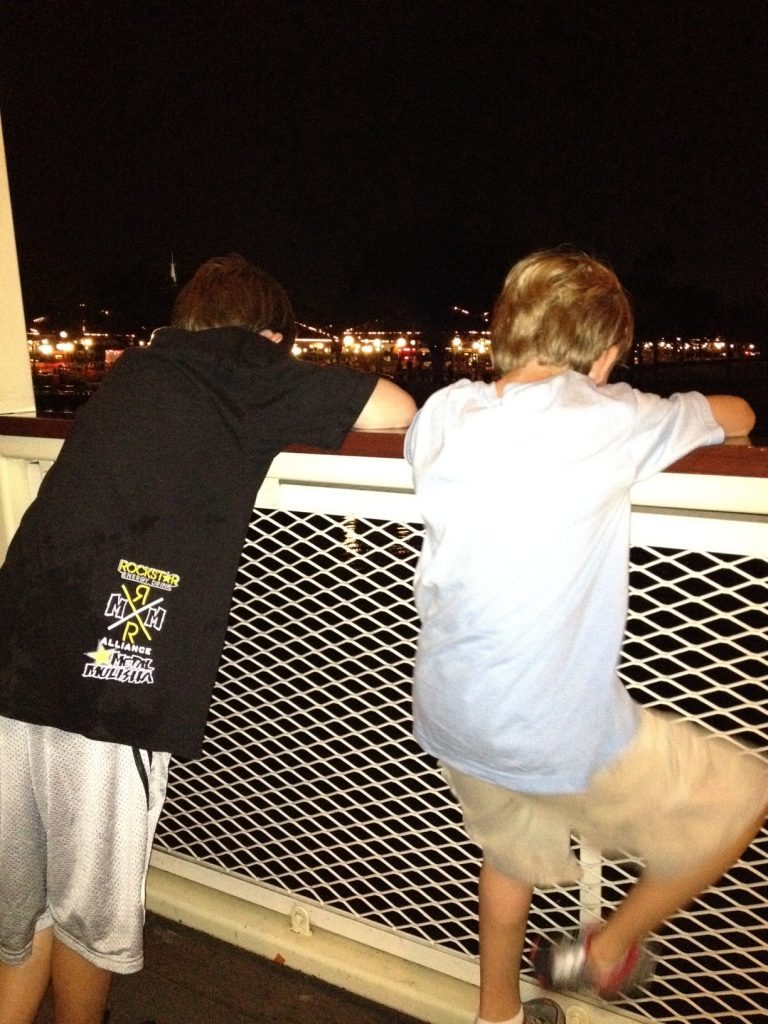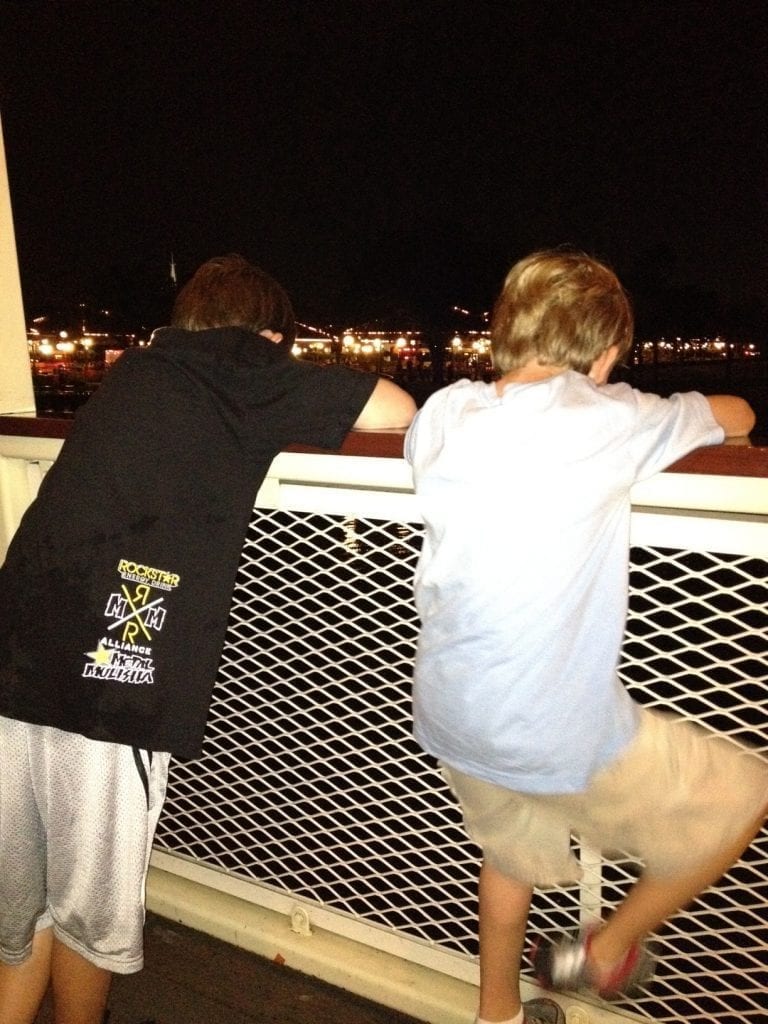 Our trip to Disney World wouldn't have been complete without a trip to Beaches and Cream for a kitchen sink sundae! After seeing the sundae on different Disney blogs before our trip, I knew that it would be something fun for my ice cream loving family to try. We loved being able to share it with Allison, too!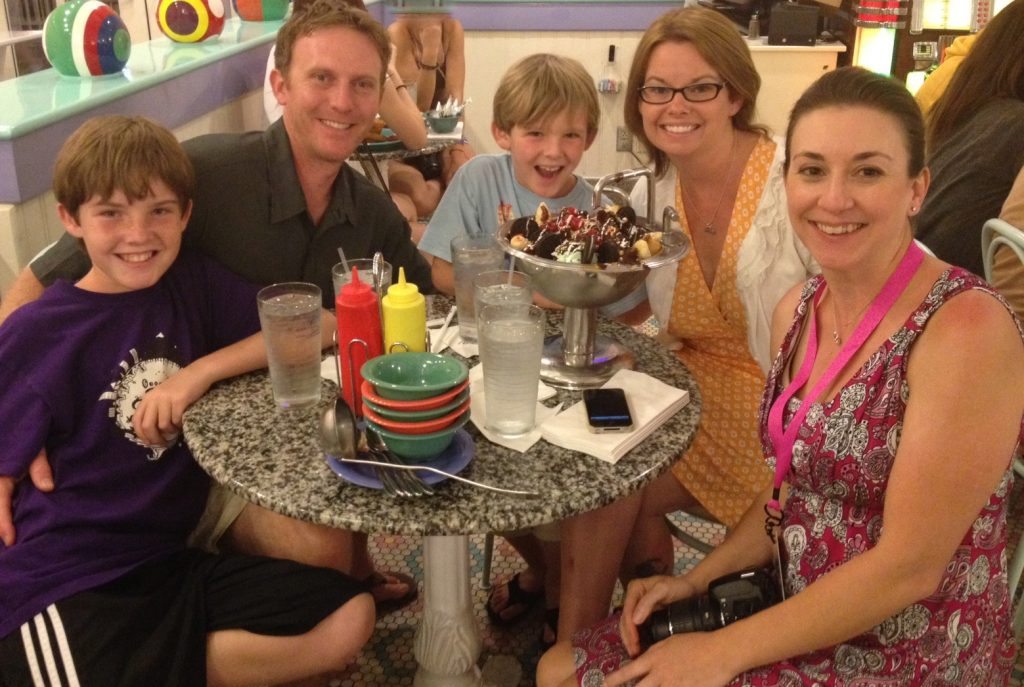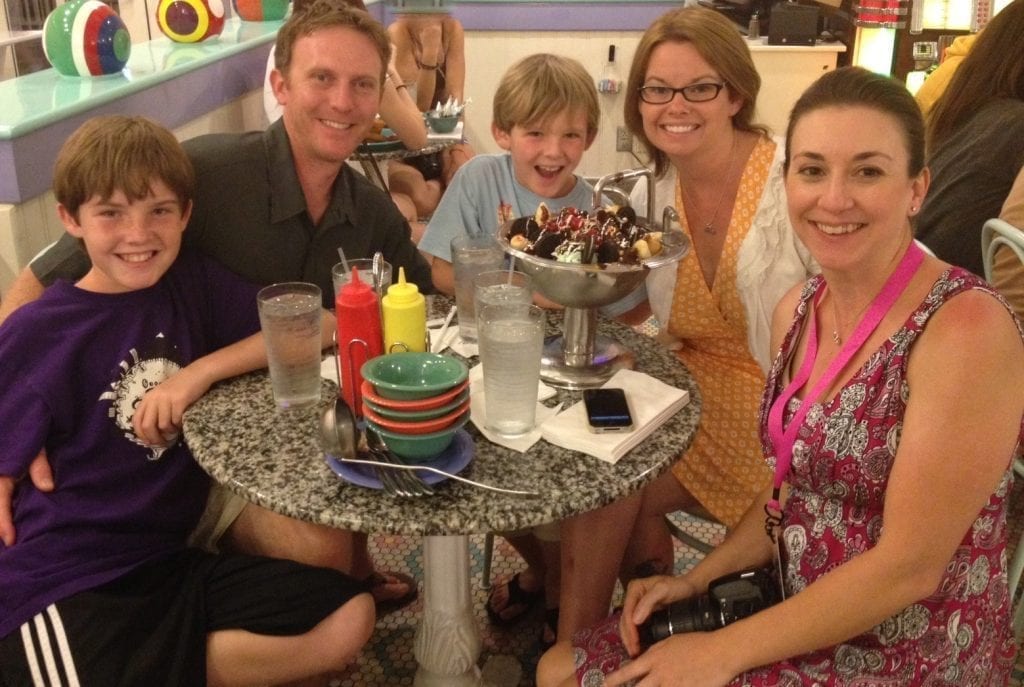 The kitchen sink sundae is served in a kitchen sink and looks deceivingly small in this picture… ice cream cookies, candy bars, cherries, pineapples, bananas, strawberries, angel food cake, hot fudge, and an entire can of whipped cream are some of the ingredients in this huge dessert. The rule was… there were no rules. I told the kids to eat as much as they could, and they did!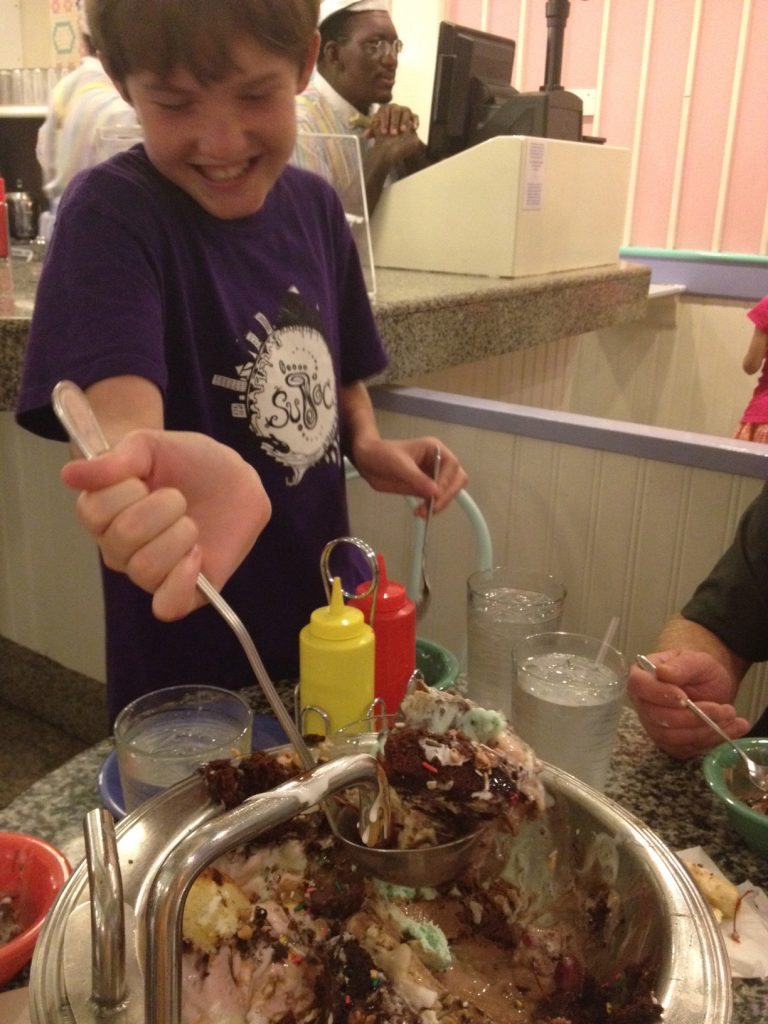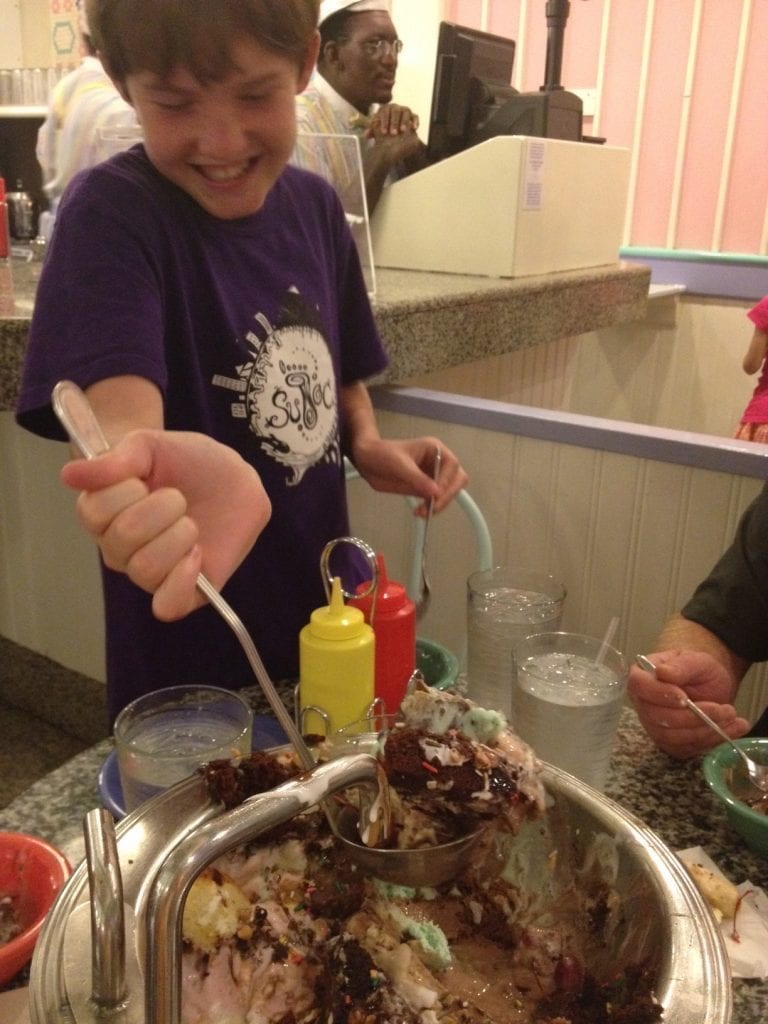 I think we did a respectable job.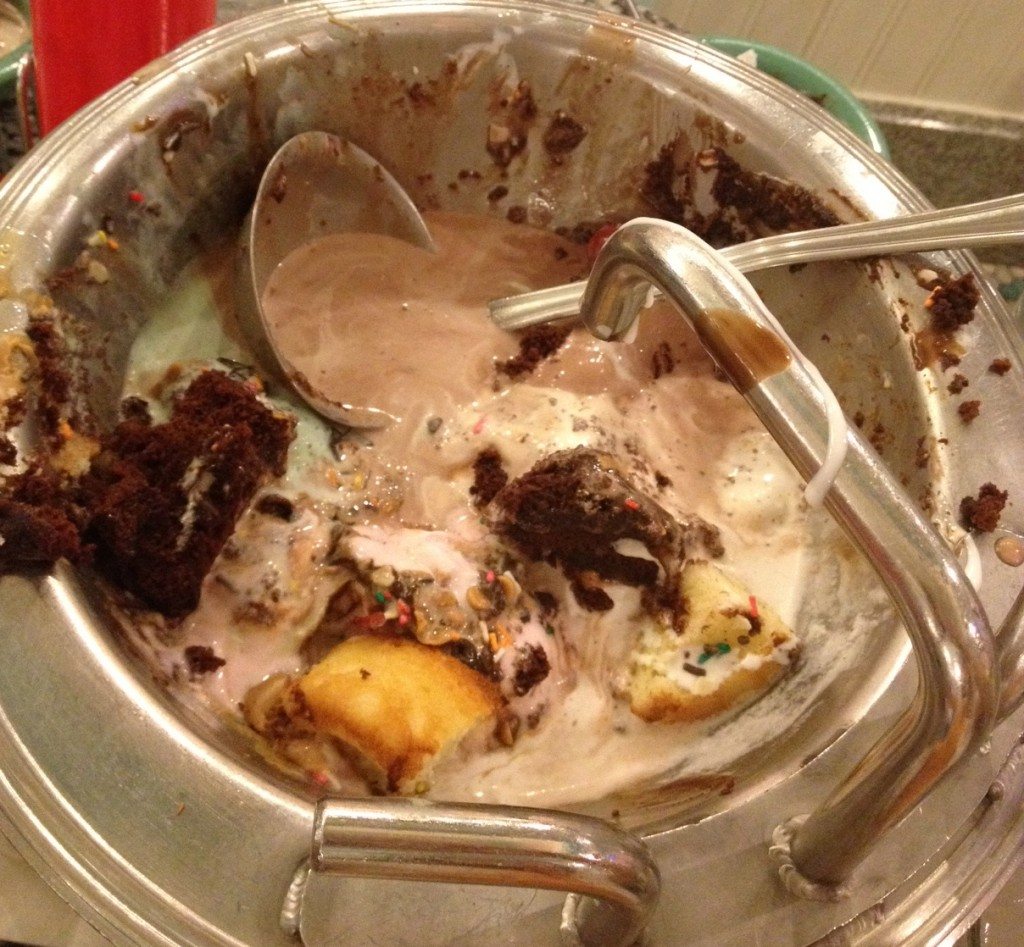 When it was time to explore Epcot, we headed to the World Showcase first! Michael was excited about visiting Japan because he was born there.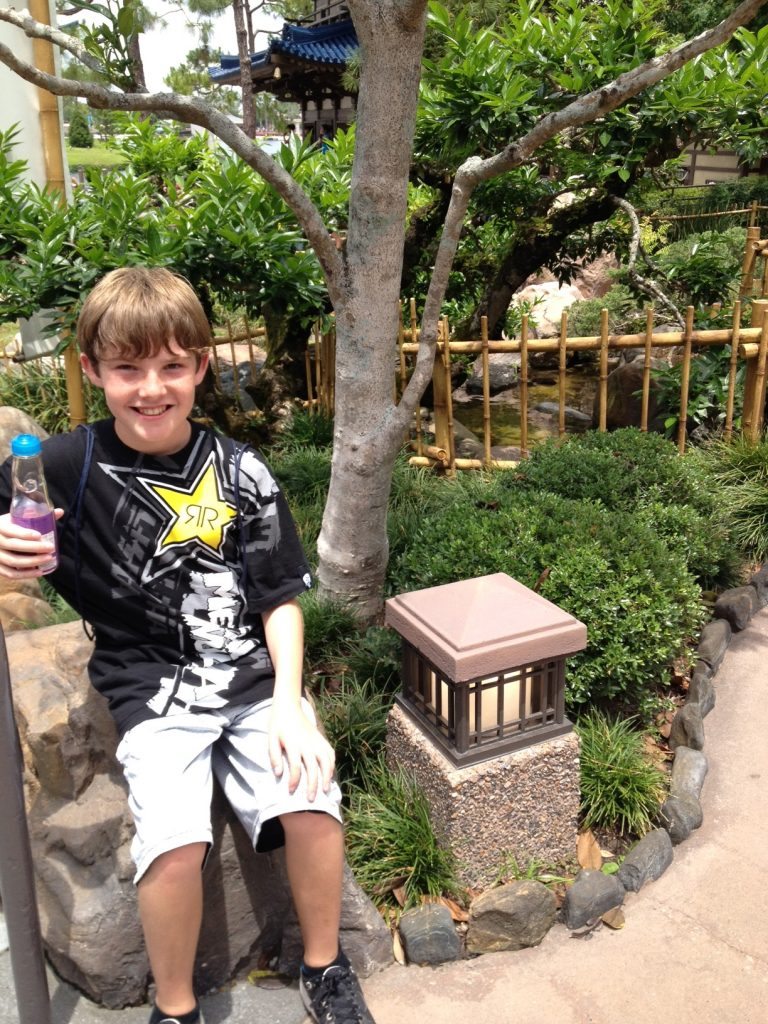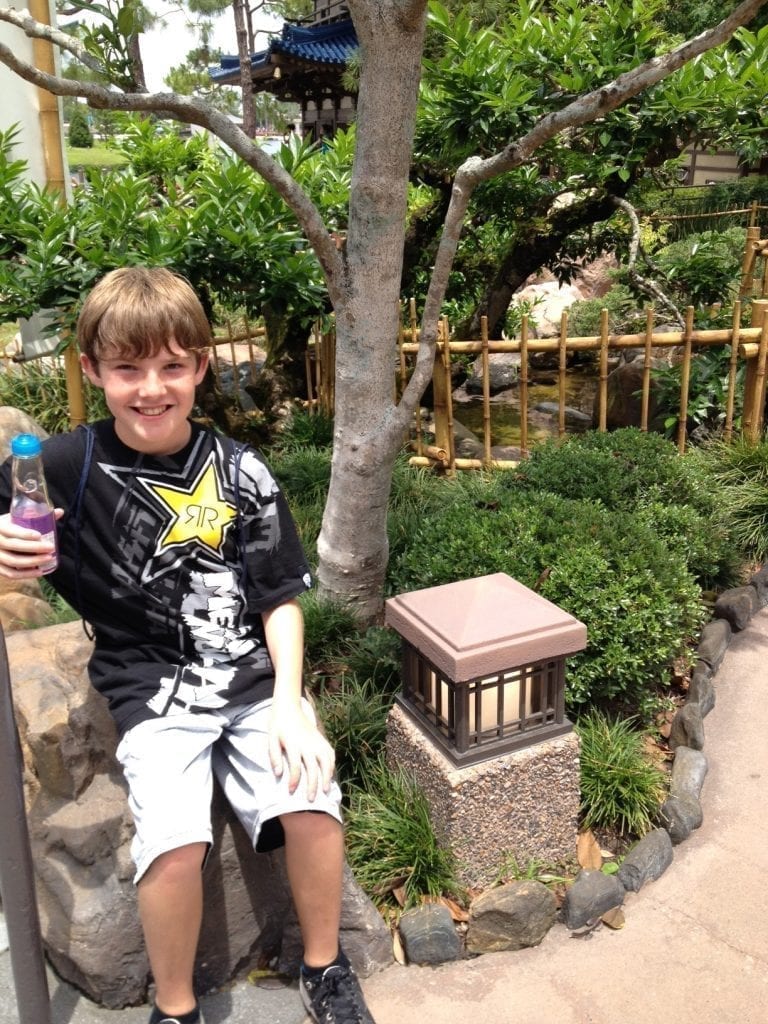 The boys had fun looking around each country – some more than others…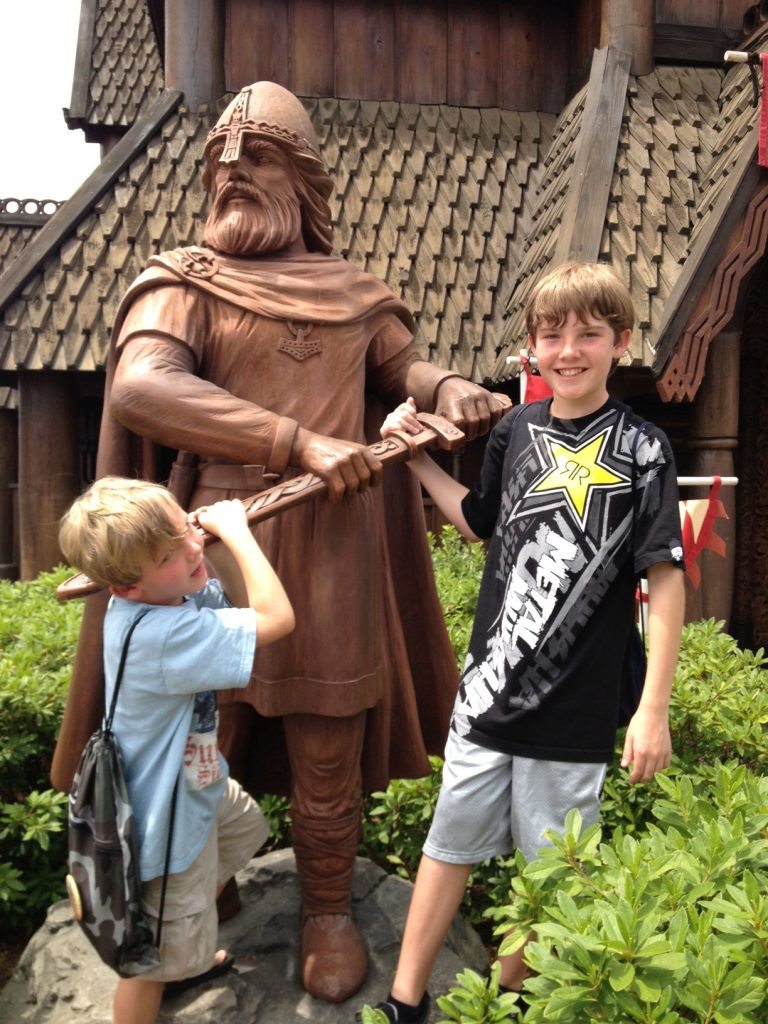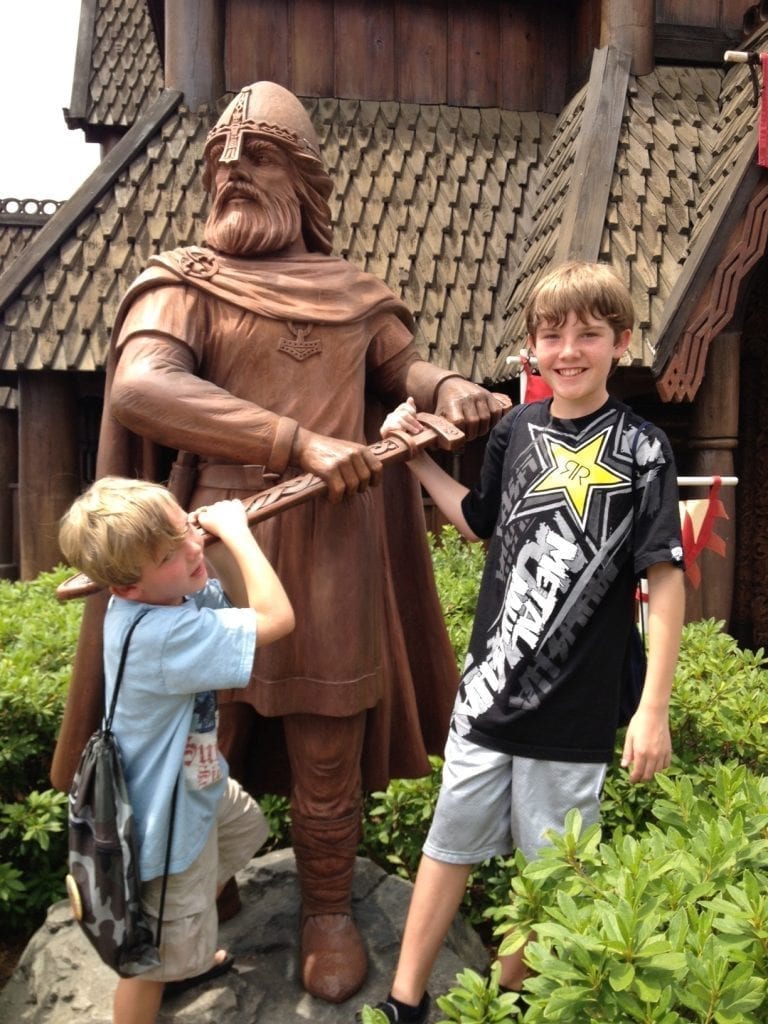 Jack is a ham.
We ran into a problem that we never would have run into with younger kids… *I* almost got sick on a ride.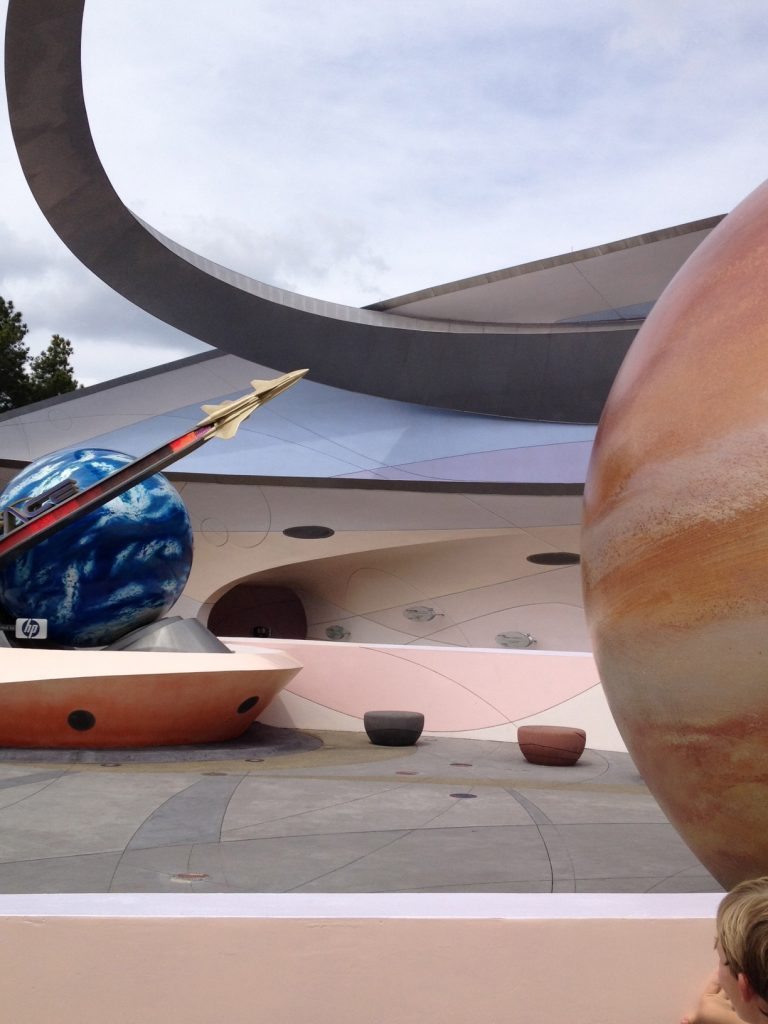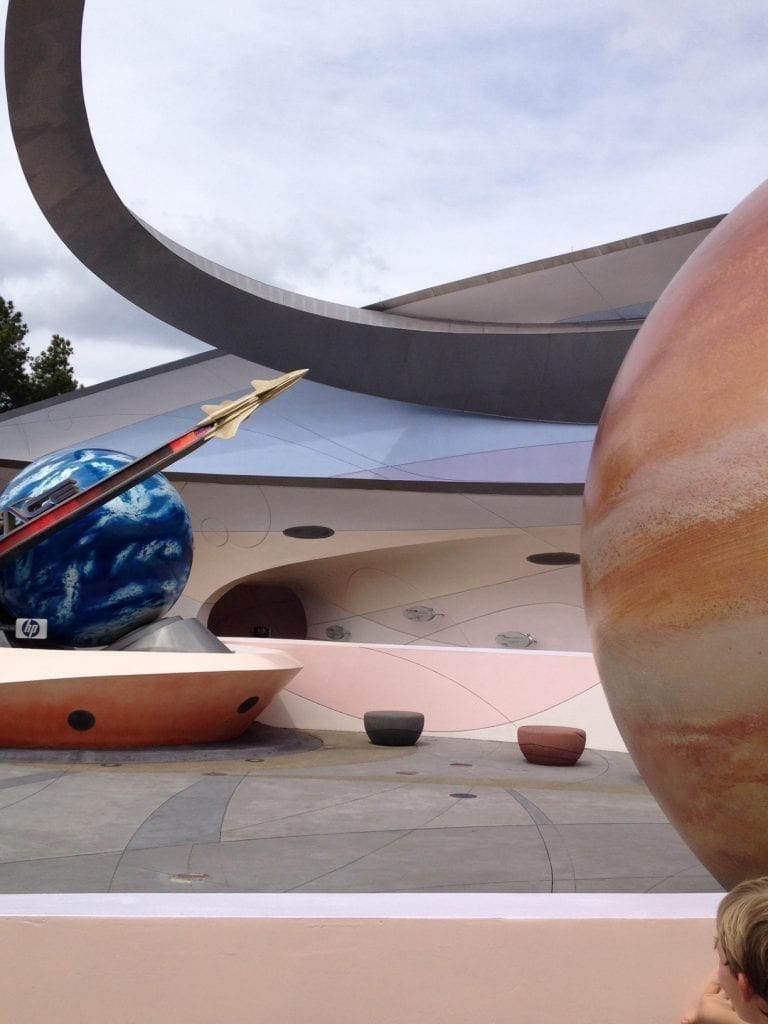 The boys took me on Mission: Space. I'm pretty good with all rides. Apparently, all rides except for Mission: Space. If you click the picture above, there is a video you can watch of the ride, but I'll still explain it to you.
You get locked into a very tiny space with a harness, and you watch a video that makes it seem as if you are in a real space shuttle taking off. You feel every bump, right-side up and up-side down turn, and you know what? It was a little much for me. I paid attention to the warning to not close your eyes if you felt sick. I think the only thing that got me through that ride was telling myself "don't lose it in front of the boys" over and over again.
Why wouldn't we have run into this problem with younger kids? They never would have asked to go on it :)
Soarin' was my favorite ride at Epcot, and the boys (all three of them) loved it as much as I did. It was like a flight above California in a hang glider.
On our last night in Orlando, we headed to Disney Quest – the five-story arcade where you pay one admission price for everything inside. We played games, made a music CD, and went on virtual versions of our favorite park rides for hours!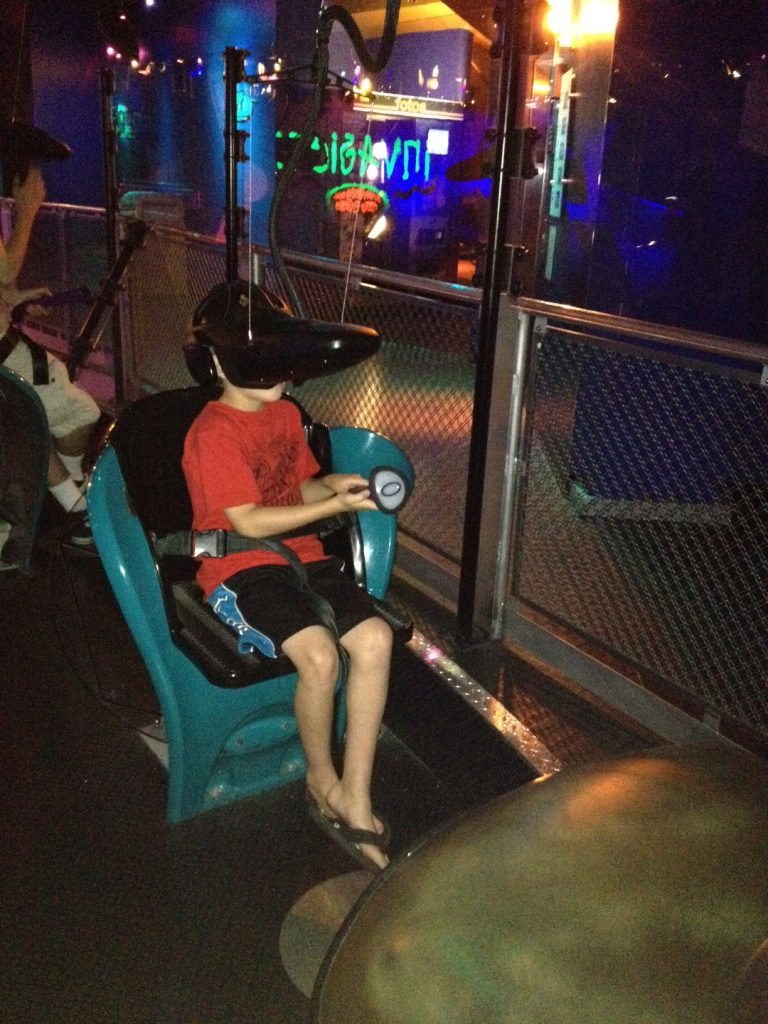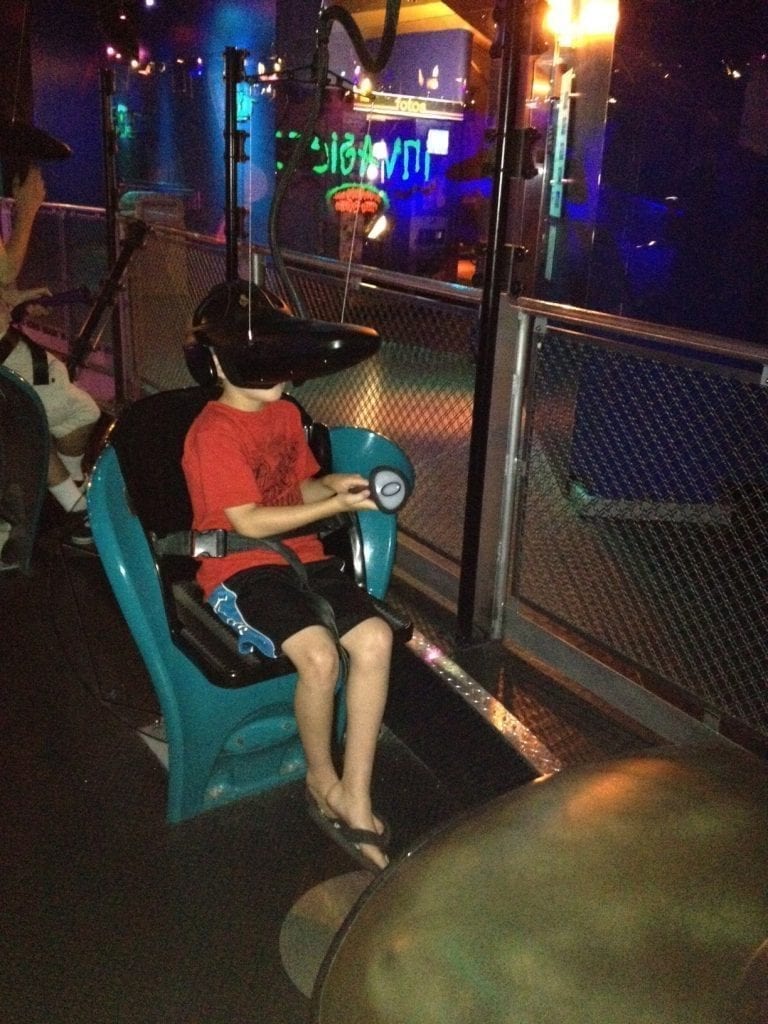 Seriously fun times await you at Disney World if you have older kids. The cast members are sensitive to older kids, we found, and were excited to point out attractions for tweens and teens. The boys are still talking about Disney World, and are asking to head to Disneyland soon so they can compare the two resorts.
Did you notice that I didn't mention Animal Kingdom? I'm still waiting on photos from the Wild Africa Trek, and will post about it as soon as they come!
This post is the third in a series about the Walt Disney World Social Media Moms Celebration and our post-conference vacation. Come back next week to hear all about what Disney means to us! If you would like to view the series of posts, click here.