I'm so excited to introduce you to Aaron who blogs over at Dad Blunders. Aaron is one of my most supportive friends in the bloggy world, and I appreciate the honesty he shares on his blog. He talks about potty training, blogging, and funny topics like why men don't give birth, for starters.
Today, Aaron is telling you all about being a Daddy Blogger.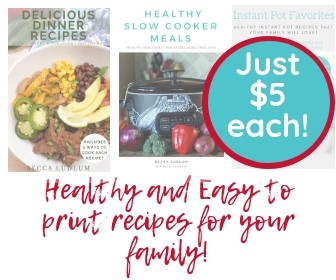 When Becca asked me to write a post for her blog she asked if I would discuss more about being a dad blogger. One thing I will say is that I am a father first and a blogger second. If all I ever did is write, I might miss the journey, and I am not willing to do that. However, I do write about my son and life. In fact, I spend many late evenings writing humorous events, things that make me want to cry or life in general (yes…men do cry).
I did not begin blogging to become rich or famous. I began blogging as a gift to my son. I know as I get older I would like to remember the humor and sorrow from my families life. Blogging is a good way to record moments that my son, Xander "someday" might want to read.
The longer I have blogged the more I have discovered that many people care about what I have to say about fatherhood. Before becoming a stay-at-home dad, I was a social worker. Being a social worker taught me that men need good role models that are able to promote fatherhood in a positive light.
I have had people tell me that men are not good parents. In my opinion, all men have the potential to become good parents, they just need someone to show them how. I use my words and life to promote fatherhood in a manner that my son, Xander will someday be proud to read.
As a stay-at-home dad, I have had a rare opportunity that many men will never know. I have watched my son grow into my 4 year-old little boy. I have had the privilege and honor of watching him develop towards the man he will someday become.
I am the parent that is the first to respond to accidents. I get to make the lunches. I pick out his clothes. (who knew you could put overalls on backwards?) Being home with my son is an opportunity that I am glad to have.
Fatherhood is an experience that I would tell any man they would not want to miss. Being a father allows a man the opportunity to run through the street, chasing after their child, yelling, "Wait for me, Mighty Thor!" A father can take their child to the toy aisles and "check out" all the things you they need. Being a stay-at-home dad has allowed me the opportunity to play with Lego blocks, cars and baby dolls with my son (I am an equal opportunity father. Do not judge)!
Do not misunderstand me, like all parents, there are times I can become frustrated, angry and want to pull my hair out. Fortunately, when I do get overly frustrated, I write about it. It not only helps me to feel better, but I usually get many comments from other parents that have felt the same way at one time or another.
I try to remember that Xander is growing up and will not always want me. As a father, one of my life goals is doing better than my father did for me. Someday, I hope my son will do an even better job for his children. If writing about it helps Xander to learn from my mistakes or ways he can improve on his parenting, I have been a successful blogger and father.
Aaron Brinker is a 43 year-old stay-at-home dad. He has a Bachelors of Social Work, and had worked in Social Services investigating child abuse. He considers fatherhood and parenting a privilege not ever to be taken for granted. His website Dadblunders is about being a mentor, parent, and father.