This site contains affiliate links. Please see Policies for more information.
Michael has a smartphone and to be honest, I'm not too thrilled with it. It makes me nervous that he has access to the entire internet and I don't have much control over what he does. Safe internet browsing for kids isn't the easiest thing to come by and the programs I have looked into thus far are all pretty restrictive and generic. I want one program for both kids – I want Michael to browse the internet and for me to feel comfortable (I don't want to embarrass him in front of his friends because he doesn't have access to basic sites), and I want Jack's internet experience to be more restrictive. I found a solution, though…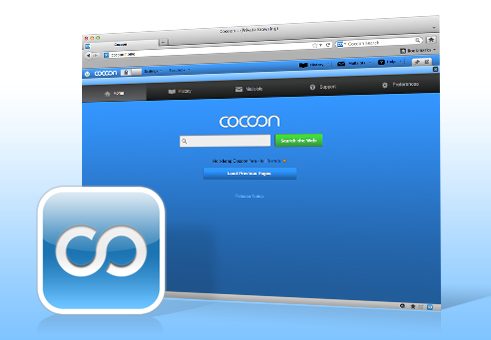 Have you heard about CocoonKids? It's a (free!) tool to keep your kids safe while browsing the internet – developed in part by Marc Klass.
From download to setup, your kids could be safely surfing the internet within minutes. Here's a quick run through of my experience.
1. Download the Cocoon App.
2. Create a main account and an account for each child. I created an account on my iPhone and then created the kid's accounts from there. It took just a few minutes. One of my favorite features is an option where I can toggle between "active" or "grounded."
3. Lock your parent account to activate the child accounts and show child account options.
4. Add "safe" web addresses to the whitelist. There's an easy way to do this on a computer- add the Cocoon toolbar to your browser.
5. Install the Cocoon App onto the devices you want protected. Sign in.
6. The first time you visit each site on your device, it'll take a little longer to load then usual… that's ok, and it only happens once.
7. If your child runs across a site they want to see that you didn't give them access to, they can ask you to give them instant approval or request access through your main Cocoon account. It takes just a second to grant them access.
Here's what CocoonKids does behind the scenes:
Anti-virus protection
Guards against spyware
Malware protection
Limits websites that your kids can visit
Detailed history log for parents to view
Different accounts for each child with custom whitelists
And the best part?
It's free. There's no reason not to try CocoonKids.
So? Tell me what you think.
 Stay updated with CocoonKids through their blog, facebook, or twitter.
This post is sponsored by CocoonKids. I am impressed with their software and we use it on our devices!