This site contains affiliate links. Please see Policies for more information.
This post, Cars Halloween Party Ideas & Cars3 BlueRay Release, is part of an expenses paid trip with Marvel Studios, Disney/Pixar, and Disney Junior. 
One of our favorite movies is Cars. The characters are priceless, the music was epic, and what came of the movie in Disney California Adventure is truly my favorite place to be.
Every year, Jack and I go to Disneyland Resort the day after Christmas and after California Screamin', the first place we go is Carsland. We eat at the Cozy Cone (actually, we eat there multiple times throughout the day), we get our picture taken on Main Street, and we ride Radiator Springs Racers. It's one of the best memories we make every year. This year when we go, we'll definitely be taking advantage of the new Disneyland MaxPass feature–you can add one day PhotoPass and Digital Fast Pass to your ticket for just $10 a ticket. We're going to be able to get on even more rides this year!
This Halloween, the Cars gang is celebrating a couple of things–the first Haul-O-Ween at Disney California Adventure and the release of Cars 3 Bluray!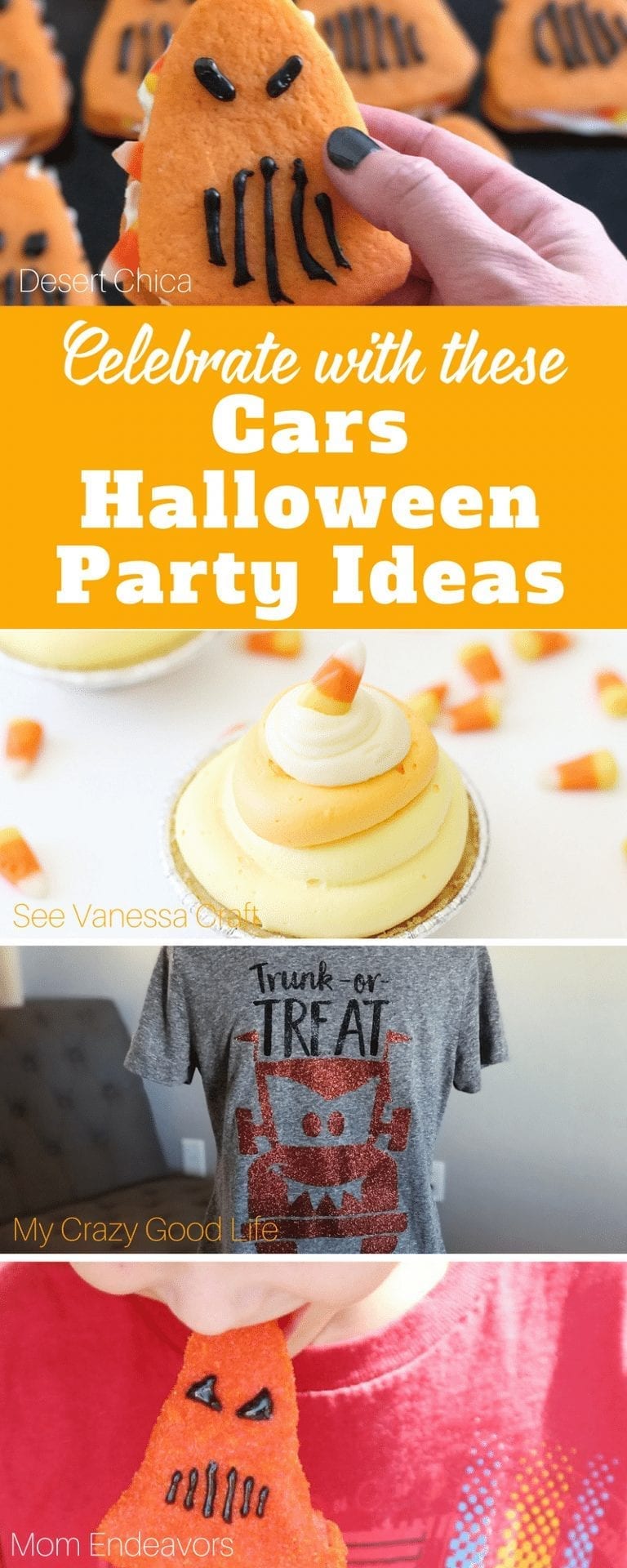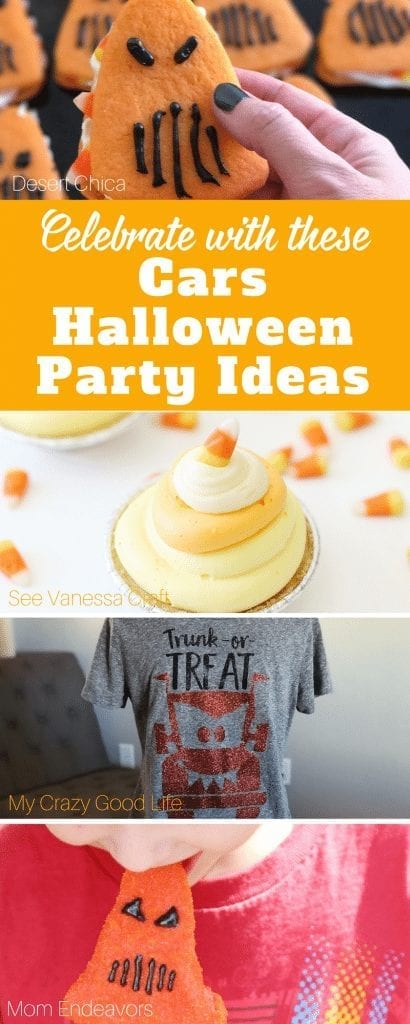 We went to the parks on our Thor: Ragnarok press trip to see what kind of celebrating we could do with the Cars gang in Cars Land's Haul-O-Ween celebration–we had such a good time! Here are some of my favorite parts of our night: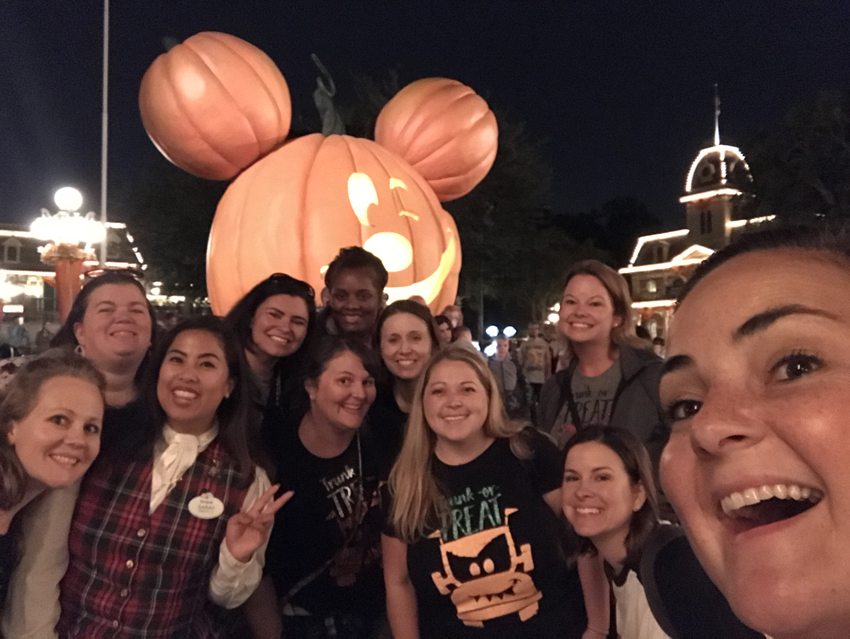 We had an amazing guide, Sarah, who took us around the parks, gave us some fun insider tips, and escorted us on the best rides! This was our end of the night picture–after racing to get on as many rides as we could–it's so much fun to go to Disneyland with friends!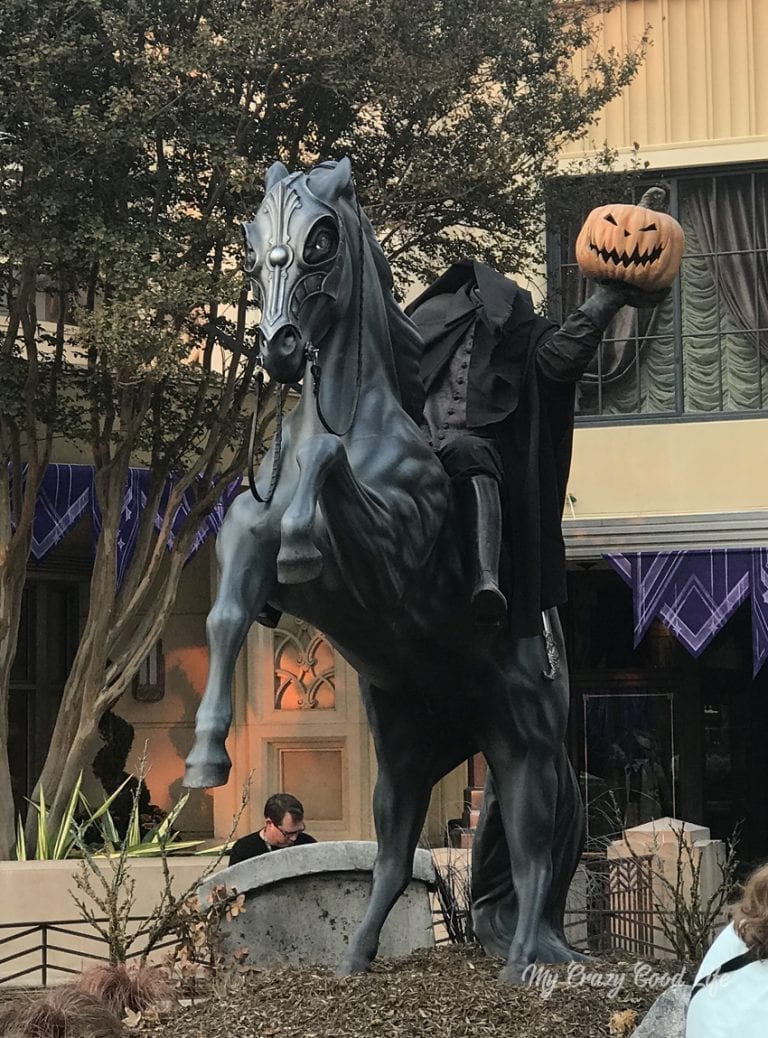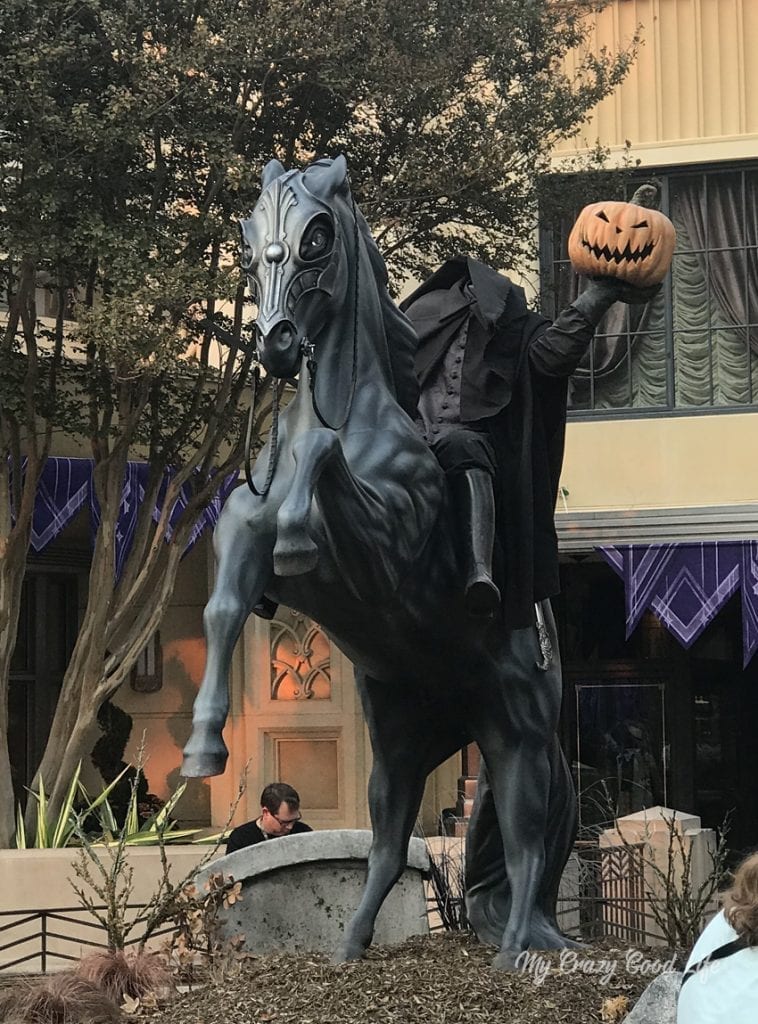 Of course, Disney does Halloween right–it's a little spooky and not so scary, which is perfect for me. I always think it's funny that the Headless Horseman shows up everywhere for Halloween. For me, he's a reminder of my childhood. I grew up in upstate New York close to where the story is set. The Headless Horseman was my school mascot–I went to Ichabod Crane elementary-high schools, and this was a normal story that was told throughout my years there!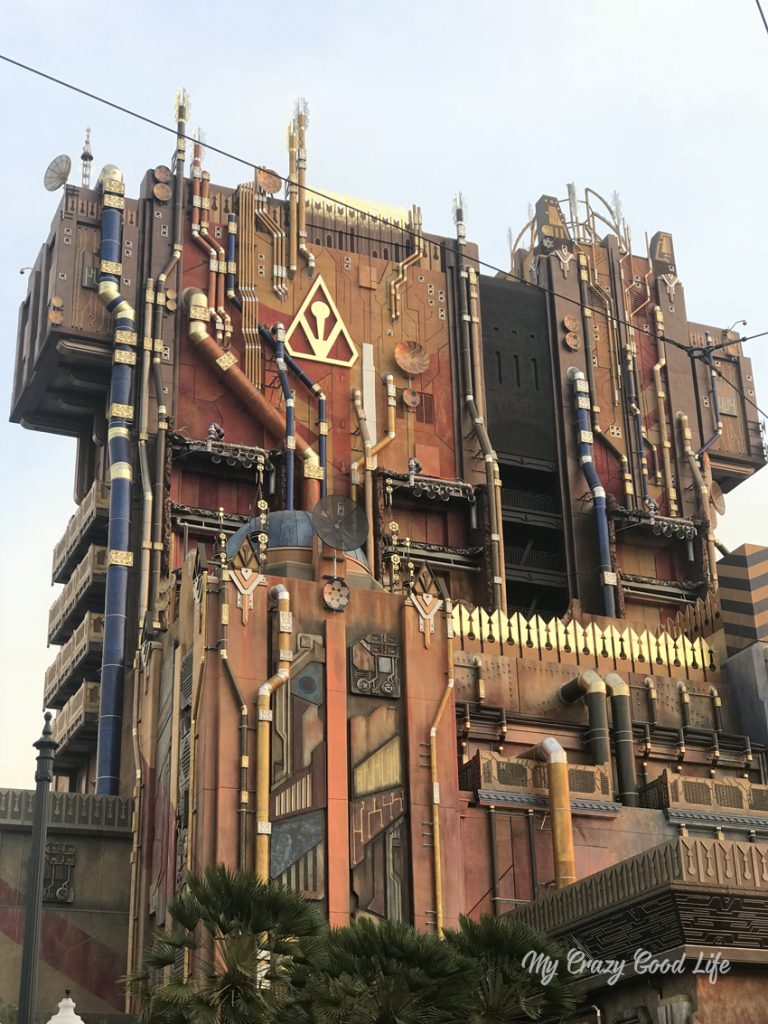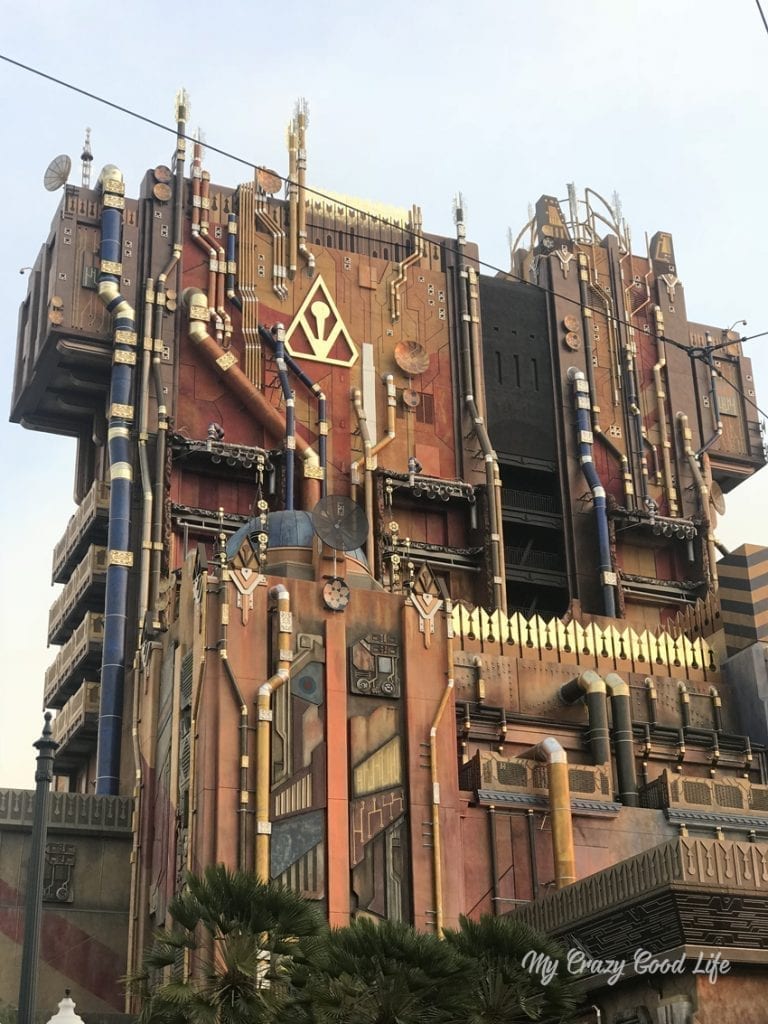 You can see videos of the ride queue and Rocket's PreShow on my YouTube channel.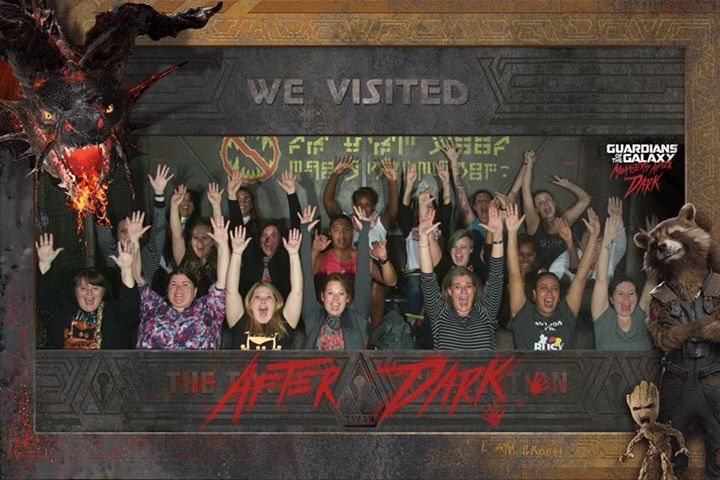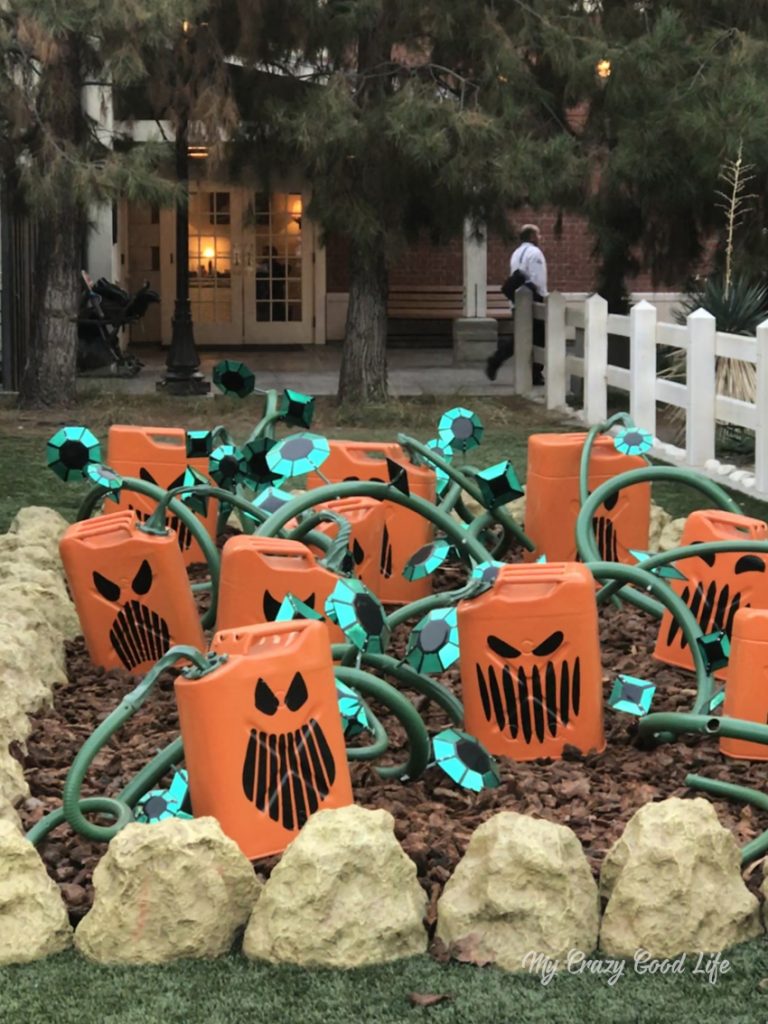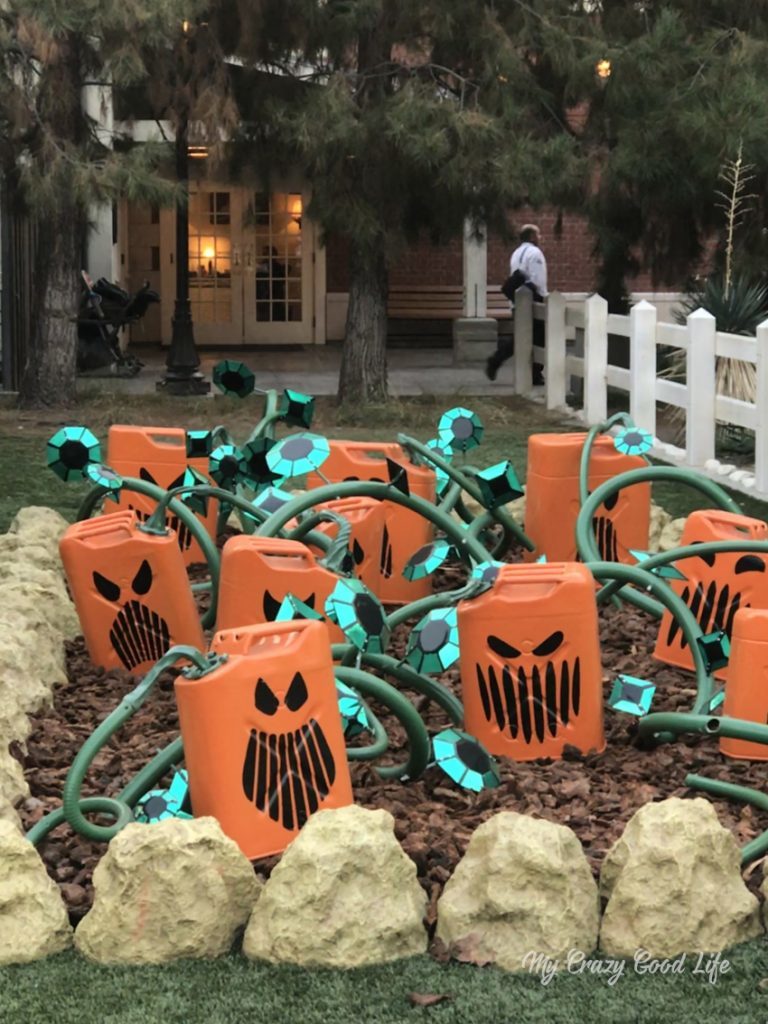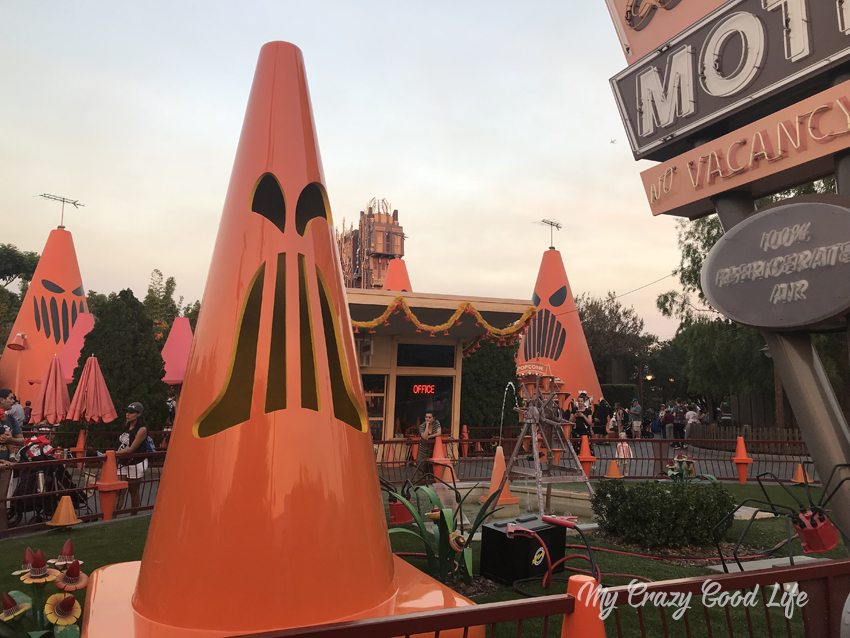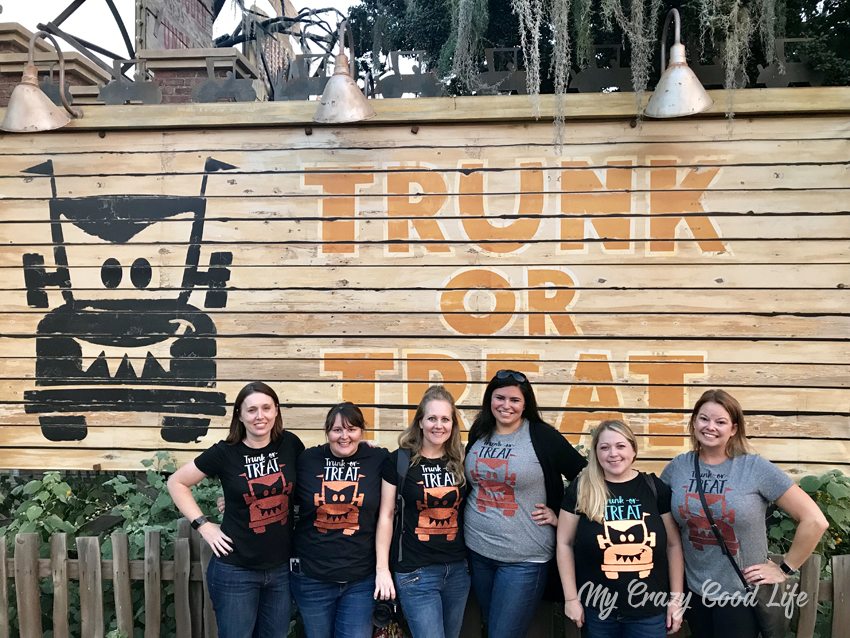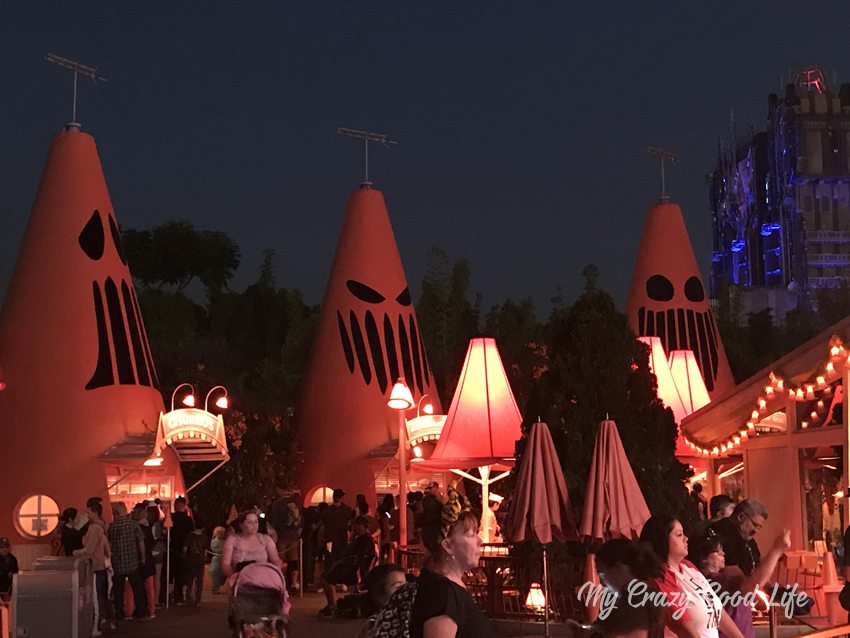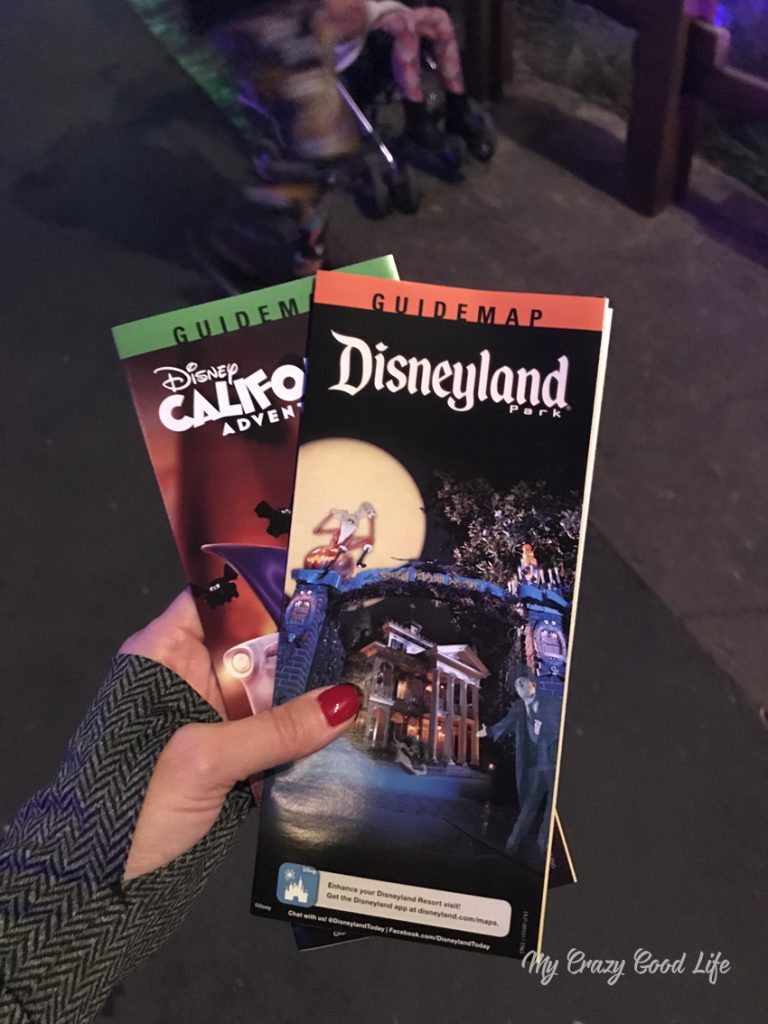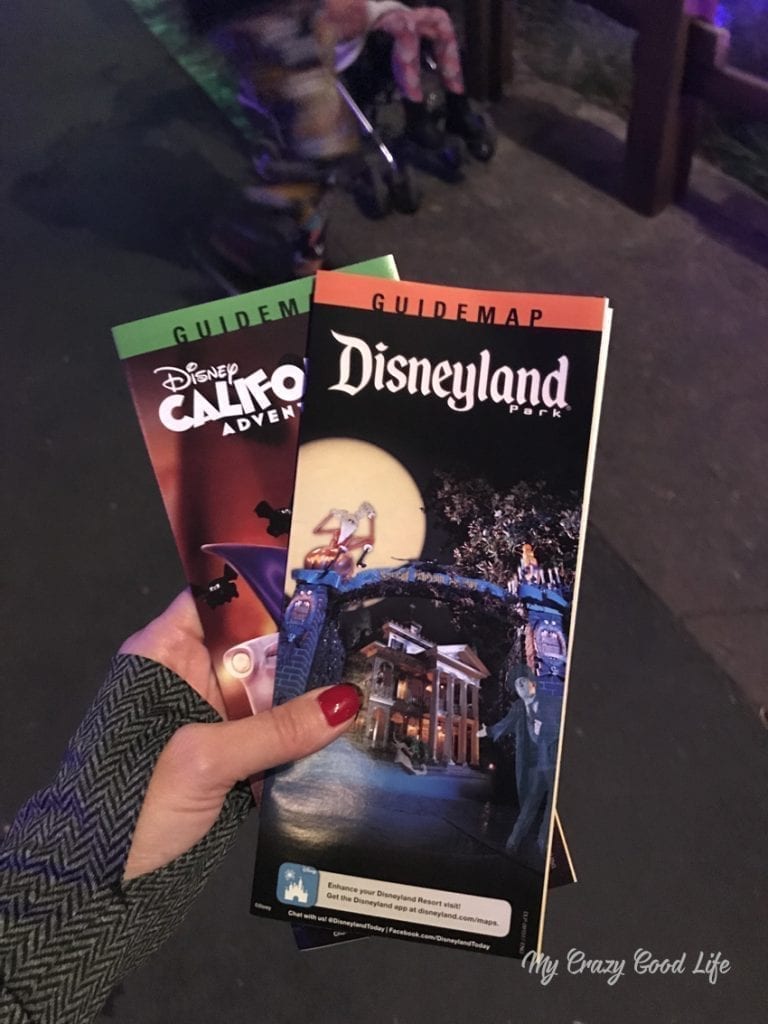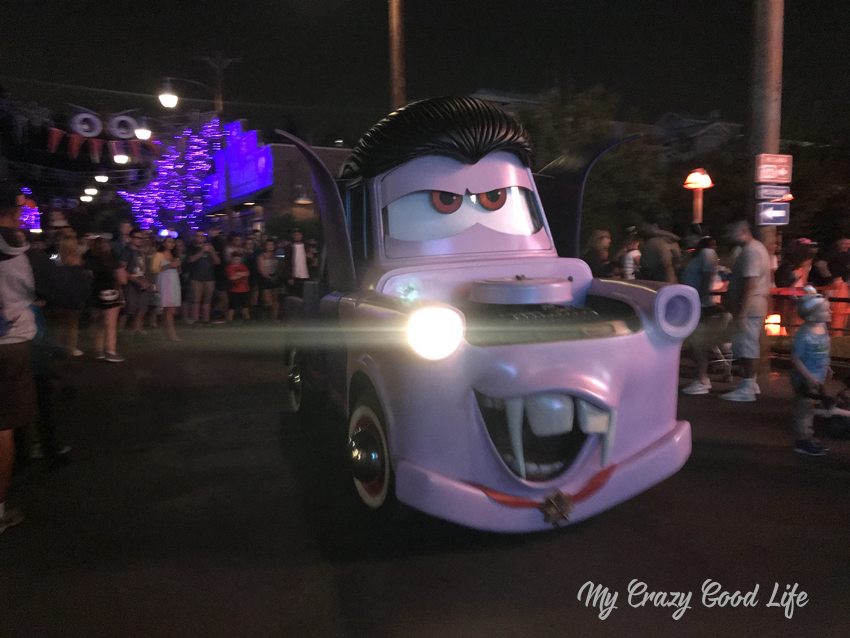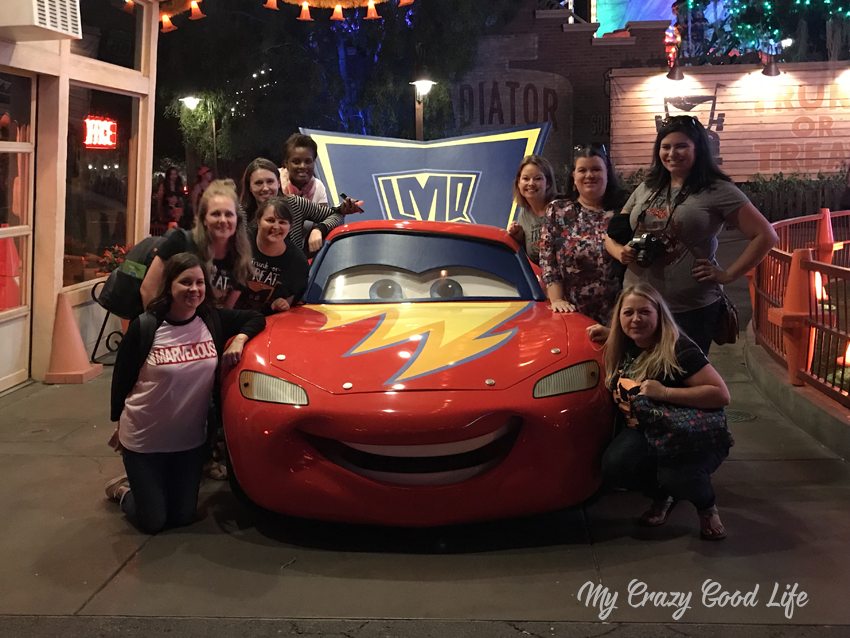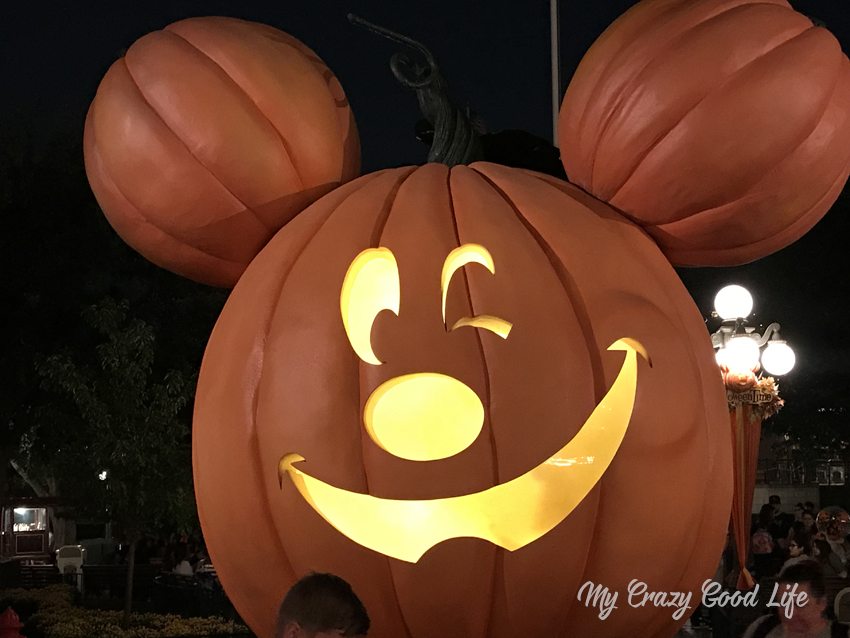 You still have time to check out the fun–the Haul-O-Ween celebration is going on until October 31st!
I know that a quick trip to Disneyland isn't something that is easy for everyone to swing, so to help you celebrate the Cars 3 Bluray release at home I've pulled together some of my favorite blogs that want to help you celebrate Haul-O-Ween Cars-style!
Cars Halloween Party Ideas
You definitely want to start by making this great Trunk-Or-Treat tshirt from yours truly!
These adorable Haul-O-Ween Cookies from Desert Chica are the perfect way to start off your party. You could even get the kids to help!
 Candy Corn Cream Pie, anyone? This is the perfect desert for your little Cars fans, right from See Vanessa Craft!
Looking for another tshirt idea? This Cars Land Halloween Shirt from Desert Chica is great!
These Spoke-y Cone Halloween Krispie Treats from Mom Endeavors look delicious!
All for the Boys made this great DIY Light-Up Spoke-y Cone party decoration!
This Poppin' Tires Cars Snack Idea from My Unentitled Life are the perfect movie night snack idea!
In my house, there is never enough popcorn–I'd make these Ka-Chow Cars 3 Party Popcorn Cups from No Guilt Life for movie night, too!
If you're looking for even more ways to celebrate, Play, Party, Plan has 8 ways to host a Spooktacular Disneyland Halloween Party on her blog!
There are so many fun ways that Cars land is decked out for Halloween–you can see more of Cars Land and get even more party tips here at First Time Mom.
Follow along with Christy's Cozy Corners to make Cozy Cone Jack-o-lanterns too–they're perfect for holding your pop-cone!
These Cars Trick-or-Treat bags from Women and Their Pretties would also double as perfect treat bags for a party!
Cars 3 BluRay is available November 7th, and the digital version is out now! 
This post is part of an expenses paid trip with Marvel Studios, Disney/Pixar, and Disney Junior.