This site contains affiliate links. Please see Policies for more information.
This post, Cars 3 Review + Bonus Features, is part of an expenses paid trip with Marvel Studios, Disney/Pixar, and Disney Junior.
It's no secret that Cars Land is my favorite place at the Disneyland Resort…the feel of the entire area is like you're on the "set" of the movie! Some of my favorite rides are there, my favorite snack in all of California Adventure is there, and Jack and I have a blast every year when we head there for our after Christmas annual trip. So of course I was excited for Cars 3 this year–I got to see what all of my old friends were up to as well as meet a few new friends! I can't wait to see how they're incorporated into Cars Land!
You've seen the preview for Cars 3, right? If not, you have to take a peek!
The Pixar short before Cars 3 is my very favorite one yet.
LOU
 is perhaps the first hidden character to inspire us and teach us a few life lessons. Be kind. Don't steal things. True happiness comes from giving. It's heartwarming.

Cars 3 is available on Blu-Ray November 7!
Blindsided by a new generation of blazing-fast racers led by arrogant hotshot Jackson Storm, the legendary Lightning McQueen (Owen Wilson) is suddenly sidelined and pushed from the sport he loves. To get back on track, he'll need the help of eager young racing technician Cruz Ramirez, inspiration from the late Fabulous Hudson Hornet and a few unexpected twists and turns of fate. 'Cause when the rubber finally hits the road, proving that #95 is still in the game will test the courage of a champion on Piston Cup Racing's biggest stage! Bring home the high-octane hit that's fully loaded with unforgettable characters, spectacular animation and turbocharged bonus extras!
In addition to the movie, purchasing on Blu-Ray will get you access to these awesome bonus features:
Mini-movie Miss Fritter's Racing School: Get schooled in the world of demolition derby, the rules of figure 8 racing, and how Pixar puts the crazy in the Thunder Hollow Crazy 8 Race.
Ready for the Race: Check out how real world race training influenced the filmmakers.
Cruz Ramirez: The Yellow Car That Could: Join Cristela Alonzo and the filmmakers on their journey to create a race-car trainer turned champion racer.
Generations: The Story of Cars 3 | For the story team, creating Lightning McQueen's next chapter didn't involve just a tune up, but a complete overhaul!
Deleted Scenes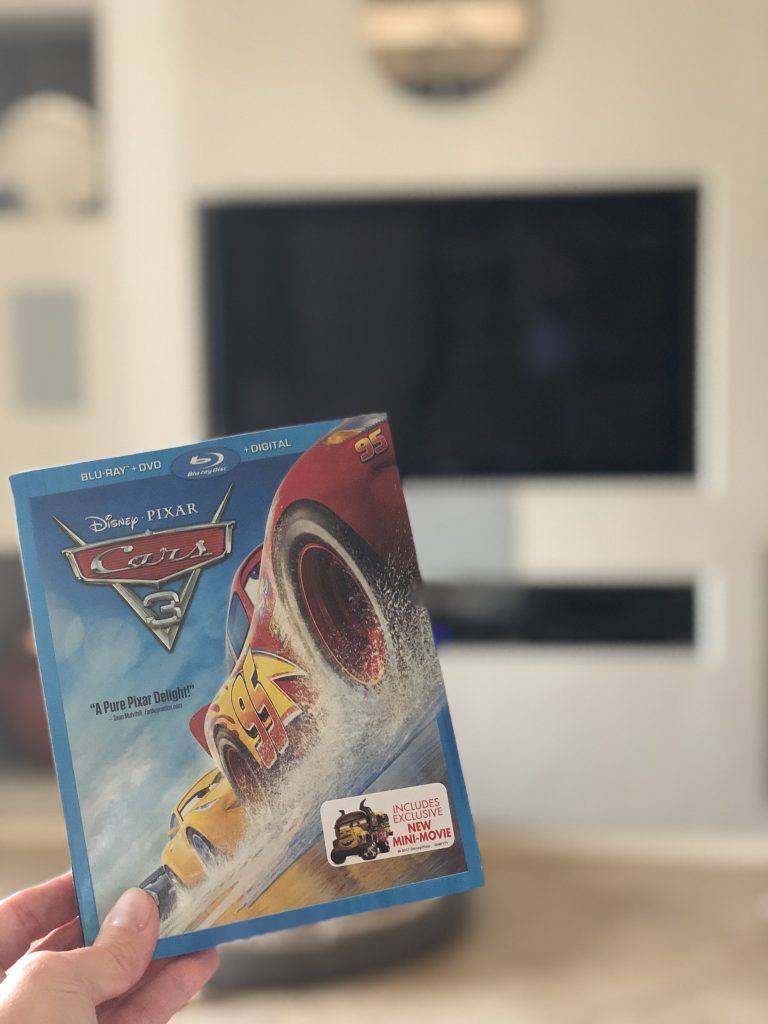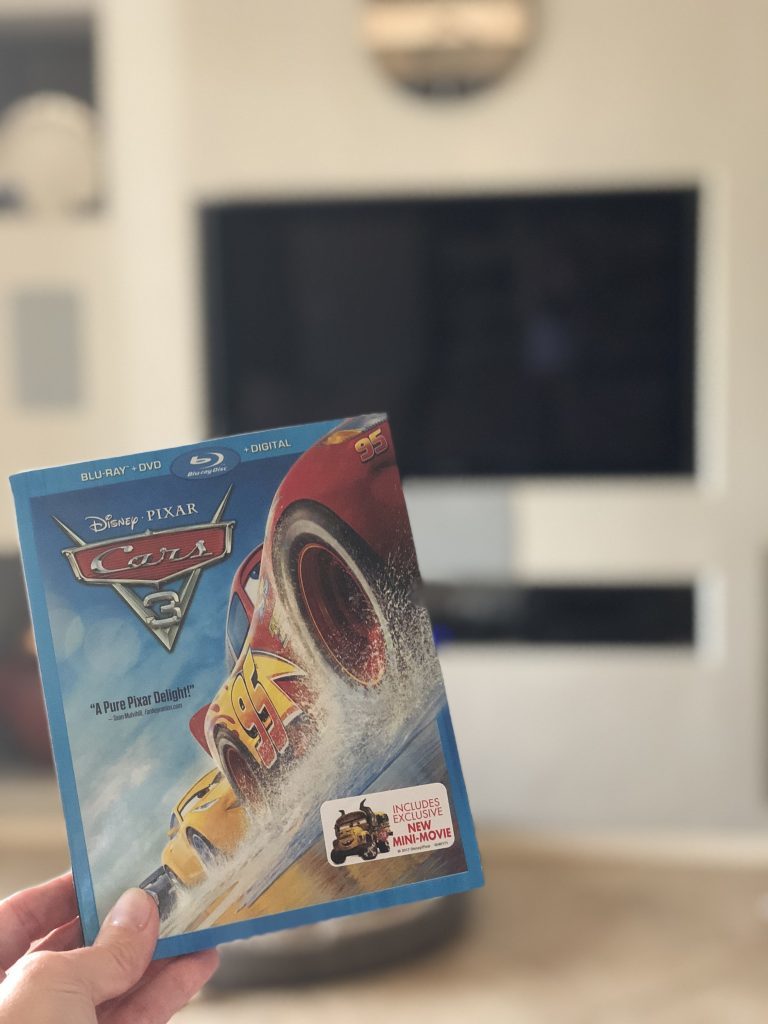 I watched Cars 3 with my family last weekend and we loved it! We loved how funny the characters were, we loved the new story line, and we absolutely loved the positive messages it promotes. This is the perfect family movie night pick!
Grab your Blu-Ray today along with your favorite snack (you might need these adorable popcorn boxes too!) and throw a Cars 3 viewing party this weekend!