Becca and I had a great week at the International CES; given that she has always been an iEverything fan and I have been devoted to Android, it was fun to walk the show floors together.
We had some good laughs over what felt to me like an abundance of products for Apple devices. Thankfully, I was able to find some really amazing products at CES for Android fans – and hopefully there are a few of you over here reading My Crazy Good Life.
First up, is Hewlett Packard's Slate 21 Pro. This is an all-in-one Android PC targeted for businesses and business users. For those of us Android fans that hope to get outfitted with a tablet or computer at work that operates on Android, the HP Slate 21 Pro is here to offer a nicely bundled package of hope.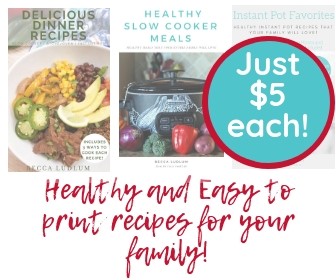 With a price point of $399 when it becomes available in March, the Slate 21 Pro runs on Android 4.3 and includes an impressive 21.5″ diagonal HD touchscreen. It offers great performance with business apps that will allow users to be efficient while not missing a thing when compared to their desktop. The HP Slate 21 Pro could be a commonly seen PC in the workplace due to the pricing and incredible functionality and performance it offers.
ZTE's Projector Hotspot was unveiled at CES and is something for Android fans to get excited about. Whether you just take a million photos of your children, have a blog or website, or a career that involves sharing content with others, this 1080p DLP projector is pretty awesome. HDMI and WiFi Display are supported and the projector runs on Android 4.2 allowing users to project and share their favorite content from any app or website.
This cool Android gadget is also a hotspot for up to eight devices and has a four inch screen that you can use to browse and find your content to share. Sharing photos, PowerPoint presentations, websites and more is easier than ever with one single device. And in case you need another reason to add it to your wish list, it also features a 5000mAh battery that serves as a portable charger.
When does it arrive in the US? Sometime this year so keep your eyes peeled to see what the buzz is around this multi-use product.
Last up is Bo and Yana from play-i. I want them and so do our kids.
Think hands on computer programming for children ages five and up in friendly and ever so friendly robots. Bo and Yana are programmable robots that combine play with programming, showing children truly how they can make something produce results. Children from 5-8 years-old can learn the basics of programming with music, stories and fun animations.
Our son, Calvin is almost 10 and has added Bo and Yana to his birthday list. For him learning how to work with a few different programming languages and learning from tutorials while he brings Bo and Yana to life is right up his alley.
Thank you, Becca, for an awesome week and for letting me share with your readers. Which of these or other products you heard about from CES are you most excited about?
Looking for the best of iPhone at CES? Head over to Amy's blog, OC Mentor!