This site contains affiliate links. Please see Policies for more information.
Are you as excited as I am about the new Avengers movie? Age of Ultron is coming to theaters May 1 and I can't wait to see my favorite Avenger, Iron Man, in the movie! If you have little ones, they're probably excited about the movie, too! Here are some great Avengers party ideas for you so you can throw your little Avenger the BEST birthday party ever!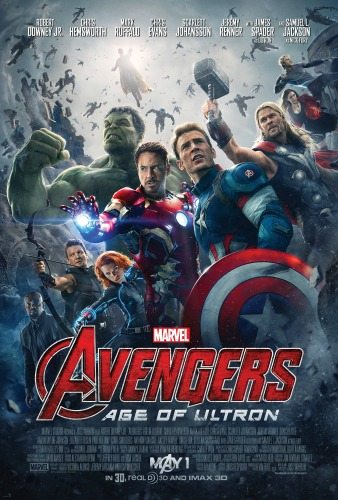 When Tony Stark jumpstarts a dormant peacekeeping program, things go awry and Earth's Mightiest Heroes, including Iron Man, Captain America, Thor, The Incredible Hulk, Black Widow and Hawkeye, are put to the ultimate test as they battle to save the planet from destruction at the hands of the villainous Ultron.

Avengers Party Ideas
DIY Superhero Costumes from Desert Chica
Free Superhero Party Game Printables from Eclectic Momsense
Avengers Crafts for Kids from Crazy About my Bayabah
Superhero Popsicle Stick Puppets from Eclectic Momsense
Avenger Party Bags from Keeping Up with the Laughlins
Free 3D Printable Paper Superheroes from My Paper Heroes
Avengers Drinks from The Cards We Drew
Awesome Avengers Cake from Sunshine and a Summer Breeze
I love this way to get your little Avengers to eat their veggies from And Away We Go!
 
Iron Man Party Ideas
Iron Man Handprint Art from Patty Cake Art
Iron Man Pizza from Will Cook for Smiles
Rainbow Loom Iron Man charm
DIY Arc Reactor shirt from Instructables
Iron Man Smoothies from Feeding the Troops
 
Captain America Party Ideas
DIY Captain America Shield from Desert Chica
DIY Captain America Mask from Desert Chica
Simple Captain America Party Ideas from Eclectic Momsense
DIY Captain America Shirt from Eclectic Momsense
Captain America Fruit Shield from Sippy Cup Mom
Captain America Handprint Art from Patty Cake Art
Captain America Cake (with a flag inside!) from Instructables
Captain America Pizza from As the Bunny Hops
Captain America Cake from Me and My Insanity
 
Black Widow Party Ideas
Black Widow Spider Bites from Mom On Time Out
Black Widow Popcorn from The Tiptoe Fairy
DIY Black Widow Belt from Glitzy Geek Girl
 
Thor Party Ideas
DIY Thor Hammer with cardboard mailing tubes from Snap Creativity
German Chocolate Cake Thor Hammers from Cute as a Fox
DIY Thor Costume from I am Momma Hear me Roar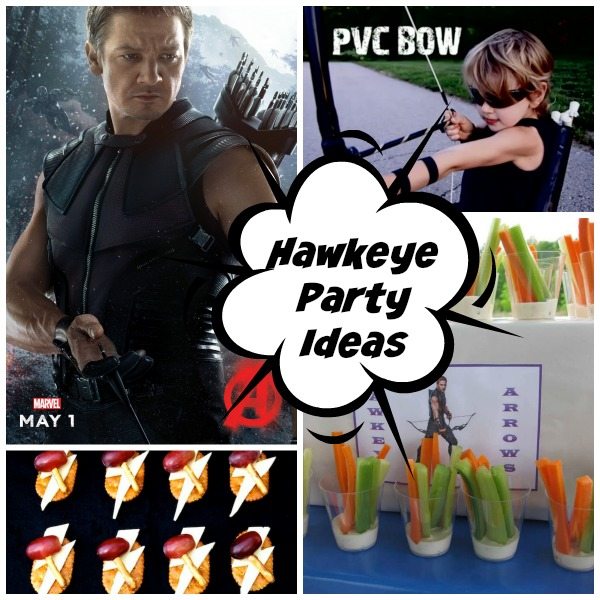 Hawkeye Party Ideas
Hawkeyes Arrows from Catch My Party
DIY PVC Bow and Arrows from Life Sprinkled with Glitter
DIY Felt Bow and Arrow from Sophie's World
DIY Hawkeye Costume from Simply Lamb Chops
 
Hulk Party Ideas
Hulk Punch from Mom on Time Out
Hulk Pudding Cups from Bowmania
Hulk Smash game from Spaceships and Laserbeams
Whoa. Hulk Smash cake pops from Rose Bakes
Hulk Rice Krispie Treats from DIY Sweet Treats
Adorable ideas for a Hulk party from Catch My Party