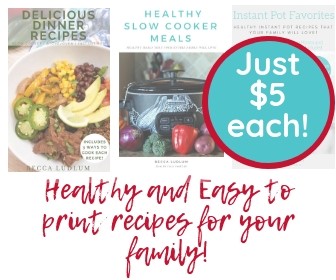 This is a sponsored post written by me on behalf of Capital One 360.
I'm not a coupon user.
There, I've said it.
I've clipped coupons in the past and they were always forgotten on my kitchen counter. I meant well, but in the end I'd just wasted the time it took me to cut them out.
One of my very favorite things about smartphones is how easy it is to download coupons and deals–literally the click of a button. I can finally take advantage of store deals without cutting out and remembering to bring along an envelope full of coupons.
Today I'm sharing my favorite apps to save money. These apps are easy to use and quick to load–my two stipulations for using a money saving app. I don't want to stand in the middle of the store for 30 minutes loading coupons, and I doubt you do either.
What do I do with the savings from these apps? I'm so glad you asked.
I use the money saved–no matter how big or small it is–to pay our credit card bill. We have only one, but I have having a balance there. Whether I save $0.76 or $76, that money is immediately put towards our card. If the card doesn't have a balance, they money is put in our savings account. This is the way I try to give my family financial independence.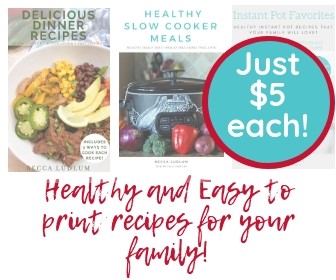 My Favorite Apps to Save Money
Target Cartwheel: We all shop at Target, right? Target's app, Cartwheel, is a fun way to save money while shopping. You can check out what your friends are buying and saving money on as well.
Safeway stores: The Safeway app is my favorite grocery store app. They offer Just For U deals as well as personalized deals on products you purchase all the time. They often have coupons for 15% off of your produce purchase or deals on individual produce items, which is huge–there aren't usually coupons for fruits and vegetables.
Michaels stores: With Jack in the house, it seems we always need something from Michaels. I love that you can instantly download the weekly coupons via smartphone and use them at the register. An update a few months ago made the app open much slower (there are now graphics that show falling glitter that you have to wait for), but once you're in, the app works quickly.
Walgreens App: In addition to saving money by downloading coupons, the Walgreens app allows you to refill prescriptions and send images from your phone to be printed.
RetailMeNot: Walk into a store, open the app, and search for coupons. It's easy and makes up for the stores that don't have a mobile coupon app. Turn your location on for pop-up alerts when you're in or near a store with active coupons.
Some other apps I use to save money are the Kroger app (check to see if your local grocery stores have an app!), Starbucks (buy 12 drinks and get one free), and eBay (they have new and used products for sale).
________
Financial independence means something different to everyone. For us, it means being free of credit card debt whenever possible and living within our budget. Capital One 360 wants to know what you're doing to achieve financial independence. Are you vowing to pack lunches for work instead of dining out? Riding your bike to work instead of using your car (and saving gas!)? Maybe you're trying to do what we're doing and save money by using digital coupons. If you'd like to share how you're saving, there's a chance you could win big from Capital One 360.
Are you ready to enter?
Visit http://bank360.com/my360 to enter by submitting a photo or post that showcases what you're doing, or will do, to be more financially independent.
From now until July 14, Capital One 360 will give away one cash prize daily.
Examples of potential submissions include bringing lunch to work instead of eating take out, riding a bike instead of driving, and growing a vegetable garden. (Submissions can be text or photo submission via website.)
Now tell me… what apps do you use to save money?
This post is sponsored by Capital One 360, and written by me. These apps are ones that I use daily and wanted to share with you.