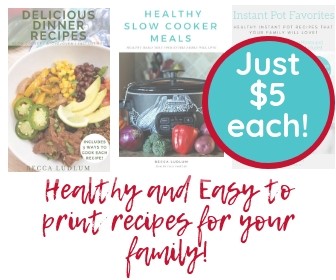 I knew from the moment Jon Acuff started speaking at Blissdom that I was exactly where I belonged.
I may have even been a dork and teared up through his entire keynote.
See, the week before Blissdom, I quit my job.
Wow, that sounds worse than it was. Let's try it again.
The week before Blissdom, I told my boss that I was going to take a year off from school speech therapy.
Ok, that sounds better, right?
I am taking a year off to write more. Blog more. Interact more with the people who are interacting with me.
I was encouraged by my husband to do something that I'm passionate about and see where this road goes.
Things that Jon Acuff was saying during his opening keynote at Blissdom made me think that he was talking directly to me. He obviously knew about all of the thoughts that ran through my head prior to, during, and after making that decision to leave my job.
Quit sounds so final. And angry.
I'm not angry at all, and to be honest, I'm not sure if it's final.
In a year, I may decide that writing and blogging and working with social media isn't where I want to be. I may miss my students so much that it won't even be a difficult choice to go back to working at the school.
Or, I may love it and decide that I can't go back to sitting in my classroom for one more day.
It could go either way, because I love them both the same.
I'm leaving my dream job for my dream job, and it's tough.
Jon Acuff spoke about some things that are still going through my head – 10 days after I heard him speak at Blissdom.
1. Never compare your beginning to someone else's middle. I find myself doing that a lot, but never put it into words.
2. Instead of "What do I want to do with my life," ask "What have I done that I loved?" Then, do more of it. Exactly!
3. Watch for hinge moments – moments that speak to you and open up your mind to another path in life. Hinge moments aren't always bad. I've had a few of these in the past year (good and bad), and I'm finally seeing these moments for exactly what they are. 
4. You'll never say "Ok, I tweeted enough," or "I finished my blog today." Make sure to take breaks to be with the people in your life. Working part time out of the home and part time from the home while trying to juggle a blog is time consuming. I'm hoping to manage my time better and carve out more quality time with all three of my boys.
5. You're going to disappoint people. It's a fact. Make sure you disappoint the right people. Hearing this was huge for me. I find myself not wanting to disappoint anyone, and in the end I disappoint the people who are most important to me.
Jon's keynote was inspiring, and reading the book on my trip home helped to solidify my decision. I know I made the right choice, and am so thankful for a supportive husband who encouraged me to follow my passion.
What is your dream job?
Jon Acuff graciously provided all Blissdom attendees with a copy of his book Quitter. I read it and plan on reading it again over the summer. I'd highly recommend it!