My iPhone is my lifeline–seriously.
Checking to make sure posts went up correctly, keeping my eye on stats, answering emails, keeping my thumb on social media… I'd be very disconnected without it.
I have a few apps that when using, I often find myself saying, "What would I do without this?!" and I wanted to share them with you.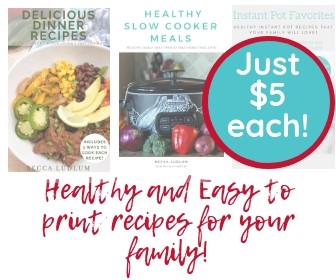 1. Facebook Of course, right? But seriously. Can you imagine having to keep up with groups, share links and respond to notifications if you were only using your computer? I'd become very overwhelmed very quickly. (Android Facebook App)
2. Twitter This might be a no-brainer for you, but I held out on the old-school Twitter app for a long time. I used several other apps to tweet and never loved them. When I finally switched to the Twitter app, I fell in love. You can easily see who follows you and shares your content and they recommend new friends based on who you are connected with. Big. puffy. heart. love. (Android Twitter App)
3. WordPress If you're on WordPress.org (you are, right? Trust me when I say your blog needs WordPress.org) this app is my #1 must have. Respond to comments, add posts and images, edit posts and images, check your real-time stats (along with search engine terms, most viewed posts, and where people click out of your blog) and even read your favorite blogs with this app. (Android WordPress App)
4. Your blog Have you made an icon for your blog yet? Having an icon on your home screen makes it super easy to click over and check things out. To do this on an iPhone, open your blog in Safari and wait for it to load. Click the arrow on the bottom of the screen and click, "Add to home screen." (Directions for Android)
5. InstaRepost I didn't add Instagram to this list because… well… I ran out of room. I'm assuming you have Instagram already and want to tell you about an app that makes Instagram even more social–InstaRepost. Find a user in InstaRepost and repost their photo via your Instagram account (credit is automatically given). It's a great way to show your followers cool things that have been posted! (Android InstaRepost App)
6. Feedly I am slowly falling in love with Feedly. I started using Bloglovin after Google Reader died and didn't love their app. Feedly categorizes your groups by color (love that!) and is easy to browse on your phone. (Android Feedly App)
7. Facebook Pages Manager Yes, there is a different app for pages (and actually, a different app for messenger!). It's easier to navigate than the regular facebook app, it gives you access to your scheduled posts and just like the desktop version, you don't have to log out and then back in to switch pages. The only thing missing from this app is the ability to browse your facebook feed as your page. I bet that feature is coming ;) (Android Facebook Pages App)
8. PicStitch Do you have a few images that you want to share, but don't want to clog up everyone's feeds? Thank you for that! Use PicStitch to make collages of your photos so you can share once, but share the entire experience. (I can't find the Android PicStitch App, but here's a link to similar apps)
9. Pinterest You need to use Pinterest if you're a blogger–it drives long term traffic to your content. Pinning from your phone is perfect because you'll pin a little here and a little there. You definitely don't want to log onto your computer and "pin dump" or pin a bunch of things at the same time. People will scroll down to get past your pins and not pay attention to any of them.  (Android Pinterest App)
 There you have it – 9 apps I think all bloggers need. What are your favorite apps for blogging?