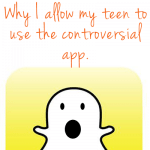 I've written about the Snapchat app before. I've told you about why you should monitor Snapchat and other apps, and I've written about how it could be a dangerous app for kids.
In this time of new technology, technology that we didn't have as kids, it's important to be flexible. I have no previous experience with teenagers, kids who use iPhones, or even kids who use Snapchat. I'm literally making it up as I go along, as I bet you are.
Making it up as you go along means backtracking and changing your mind as the world around you changes. And when you have kids, the world around you is changing daily. Something we have always said to Michael is, "we've never been the parent of a ___ year old before. We're learning as we go, and there will always be changes." We've grounded him and then decided against it after we have thought it through. We have sat on a few things for days before deciding that we need to address it with him. These are things that happen when parents don't have a precedent set. I can't ask my Mom how she handled my iPhone use. This is a first for us all.
While I still stand by my opinions that Snapchat should be monitored (as much as you can monitor it) and that it could be dangerous for teens, I'm also changing my stance a little and allowing Michael to have it on his phone.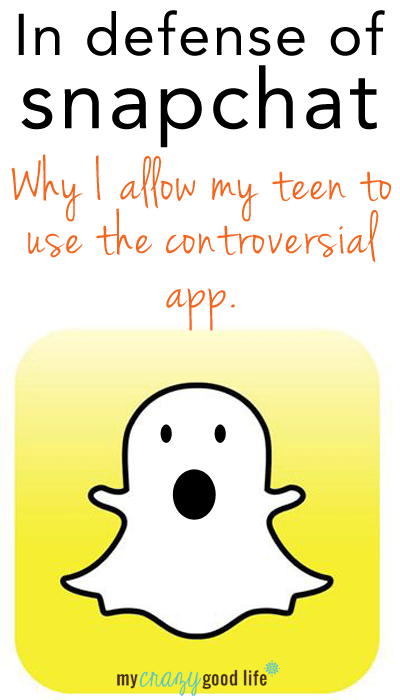 While I'm not happy about Snapchat being on my son's iPhone, I'm allowing it. Here are my reasons why: