This site contains affiliate links. Please see Policies for more information.
There is one Mexican meal that has become a staple for families everywhere during the week; the taco! The taco can come with fish or beef, chicken or vegetarian. No matter how you enjoy your tacos, be it on a Tuesday or during Cinco de Mayo, the taco is a versatile dish. You can add some interesting toppings or make a different shaped shell to make the even more portable. You can even change the shell from a corn or flour tortilla to something else. Just be sure to show off your cool new taco recipes to your friends and family this Cinco de Mayo.
Do you have a recipe for margaritas? Because they go great with tacos!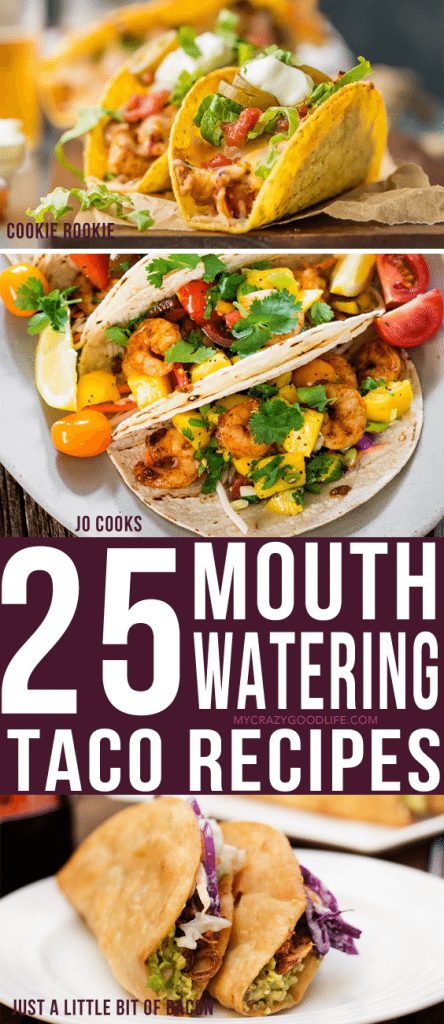 25 Taco Recipes for you to try