This site contains affiliate links. Please see Policies for more information.
Looking for more blogging tips? Everything But the Posts, my new book, shares tips, advice, and templates for setting up a blog, connecting with your community, and monetizing. It's available in paperback, on Kindle, Nook, and iBooks.
 _______
This is part one of a series about using Pinterest for blogging. Find part two here. 
Pinterest is a social media site that acts as a virtual cork board. If you can imagine having several cork boards hung up in your home, with articles ripped from magazines about projects and ideas on each one, that's what Pinterest is.
Pinterest is a mecca for bloggers–I can't say that enough. You can find posts about just anything on Pinterest, and it's a great place to share your content, as well!
Wait… you're on Pinterest, right? If not, click here and signup.
Ok, now we can get started.
Create Boards
Once you've created a Pinterest account, you should make a few boards that relate to you and your blog. You can think about things that interest you and then create boards, but I have an easier way.
First, make a board for your blog. Mine is just called "My Crazy Good Life."
Now, follow a few people. I like the "find friends" feature: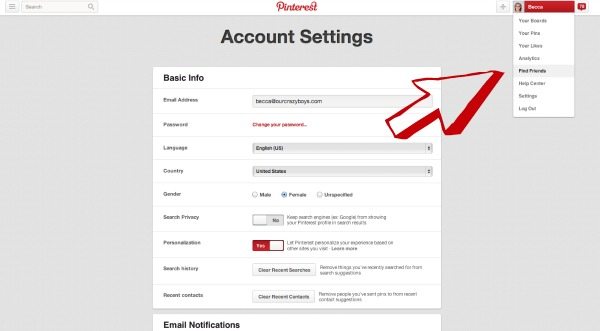 When you're done, go to your Pinterest feed by clicking the word "Pinterest" at the top center of your screen. This will show you the most current activity of the people you're following.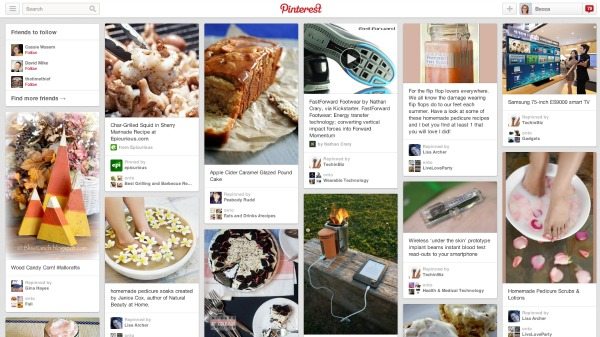 When you see something that interests you, hover over the pin with your mouse. You'll see an icon that says, "Pin It" come up. Click that.
Now, you'll see the first board you made. Click the dropdown arrow and choose to "create new board."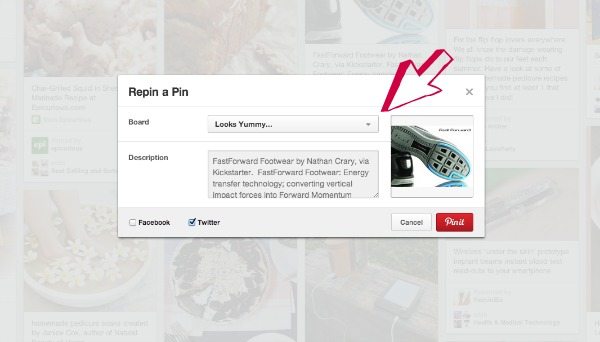 There you have it.
Each time you see something you want to re-pin, create a new board for that category. You'll find that you're pinning the same type of content over and over again, so it's easy to create boards once you see your pattern.
You can also scroll through your friend's boards to get ideas for your own.
I am a bit of a Pinterest-junkie. I'll admit that. I have over 100 boards, and could definitely downsize a little. Some of my most popular boards are Blogging & Social Media, Duct Tape Party, Pinterest, healthy recipes and workouts, yummy (not so healthy) recipes, and the boards for my 13 year-old Michael and my 9 year-old Jack.
Create Pinnable Content
People on Pinterest are looking for tips, inspiration and pretty things. If your blog post falls into one of those broad categories (there are hundreds of sub-categories), you should make a pinnable image for it. Here are a few ideas for posts that do well on Pinterest:
recipes
DIY crafts
DIY home projects
room redecoration
fun appliances
how-to posts
lists–about anything, really
tech tips
app reviews
quotes
parenting tips
These definitely aren't the only posts that do well on Pinterest, though–play around and experiment!
Add A Pinnable Image To Your Post
Can you see why people would be more interested in one of these images over the other?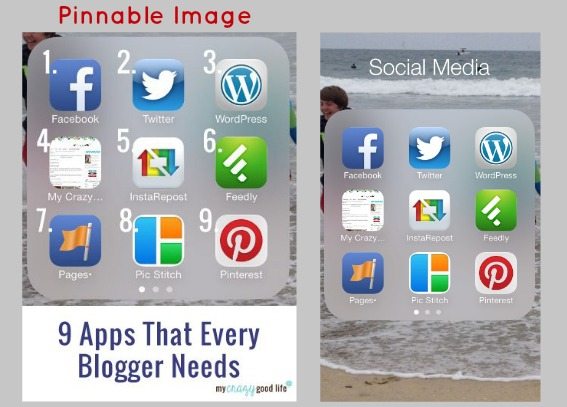 Adding a description of your post on your image is very helpful. I've seen people add their pinnable image as their first image or last image–I don't think it matters which you do.
In addition to your pinnable image, it's a good idea to use a watermark on the other images in your post, in case someone decides to pin those instead.
Make It Easy For Others To Share Your Posts
Use a plugin to add share buttons to the bottom of your posts or a "pin it" icon to your images. They are both great ways to remind people to share your content on Pinterest. Popular plugins for share buttons are Shareaholic Sexy Bookmarks (that's what I use), and Add To Any. You can install these plugins by heading to your WordPress.org dashboard and clicking "plugins" and "add new." You can then search for the sharing plugins.
The popular plugin that adds a Pin It icon on top of your picture is called jQuery Pin It Button For Images. You can see it here: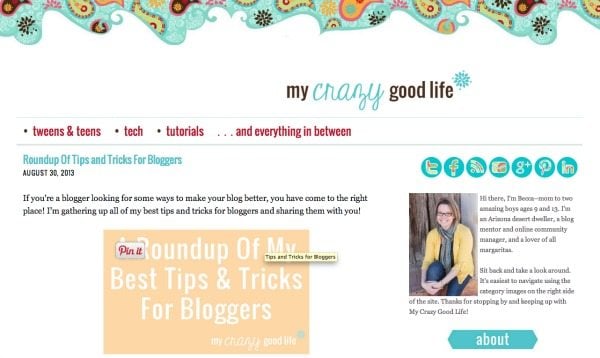 Now you know how to create Pinterest boards & pinnable content for your blog, add attention-getting image to your posts and make it easy for others to share your posts by adding the right plugins to your blog.
What kind of Pinterest-worthy posts do you write?
This is part one of a series about using Pinterest for blogging. Find part two here.