This site contains affiliate links. Please see Policies for more information.
When setting up your blog's email subscription service, it can be helpful to give away a "freebie" as an incentive for signing up. One efficient way to do this is by setting up an autoresponder that will send the subscriber an email with a link to your free content as soon as they subscribe to your email newsletter. MailChimp offers this autoresponder service for free, but it's not super easy to find if you don't know where to look. Here's a quick tutorial for how to set up a MailChimp autoresponder.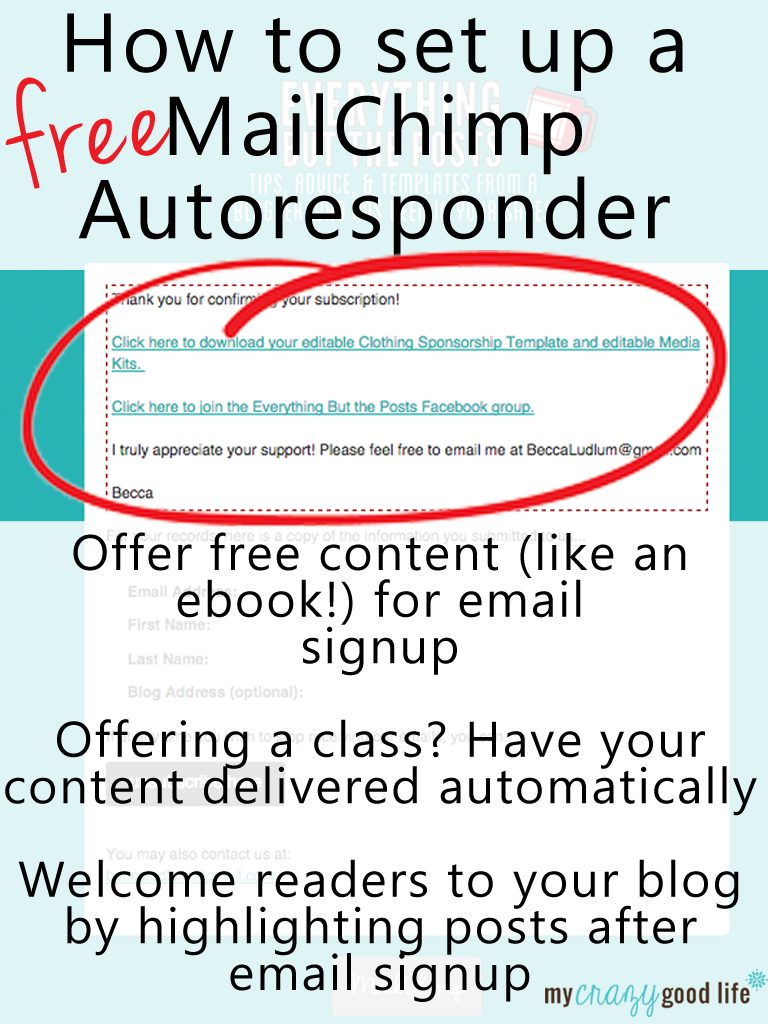 1. Create a list – Mine says my book name so I know what it is
2. Click your list > Signup Forms > General Forms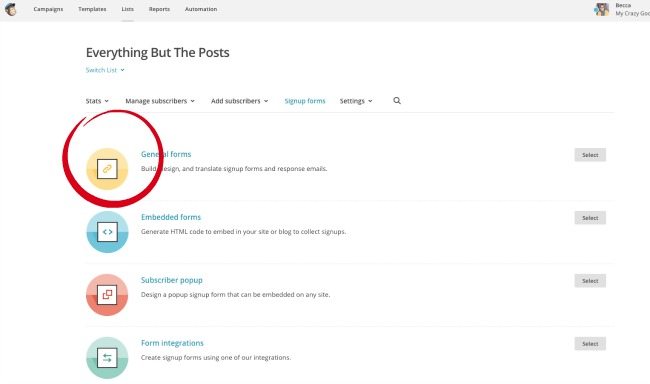 ​
The gray box (I have an arrow pointing to it) gives you tons of choices. For now, leave it at Signup Form. You can easily brand your autoresponder and add your welcome message by clicking through the options that I've circled at the top of the box: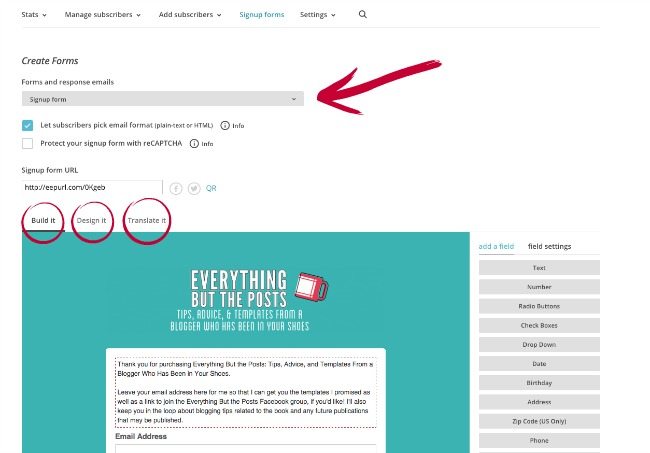 ​
Now click the gray dropdown and click "signup thank you page." This is the message that comes after the reader clicks the signup button and adds their email address.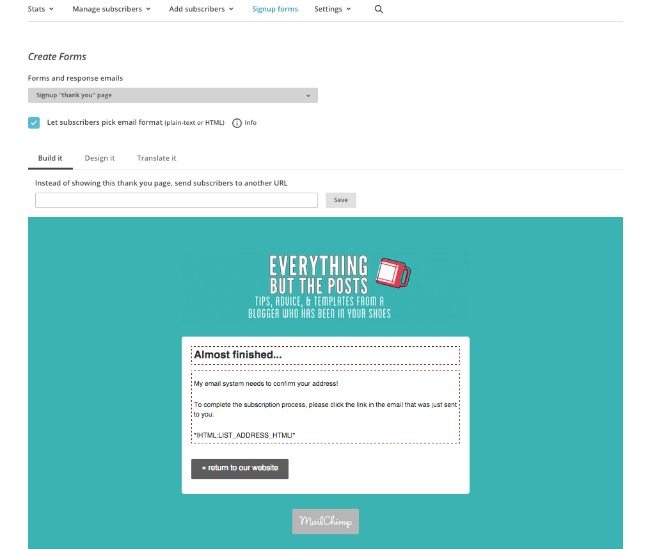 ​Then click "Final Welcome Email." That's where you'll add the link to your bonus content or whatever you're giving away. It's the email your reader receives after they've verified their email address.
​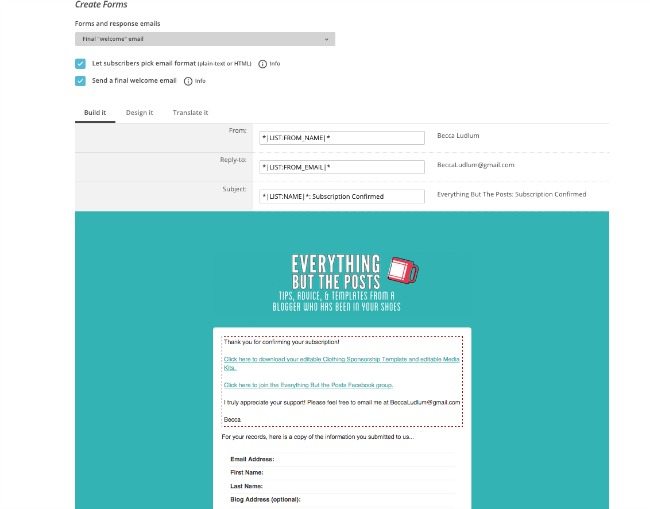 A few questions that I've been asked are…
1. How do I know the reader isn't going to unsubscribe as soon as they get the free product?
You don't. But… the percentage of people who unsubscribe is usually very small. The vast majority of people will stick with you. 
2. What else would I use this for, besides delivering free content to a subscriber?
SO many things. You could create and sell a class and have it delivered one lesson at a time over a select period of time (I think this might be a paid service). You could send a welcome email after someone signs up for your blog that introduces them to your blog, or maybe highlight your most popular posts. You could also have an email sent confirming an unsubscribe or even ask the reader why they're unsubscribing from your blog. Definitely click around a bit in the gray box under "Forms and Response Emails" to see what you can do. Most of it is free. 
3. How long does it take to set up the autoresponder?
About 30 minutes the first time. It's quicker to make changes down the line because you're familiar with the setup.