This site contains affiliate links. Please see Policies for more information.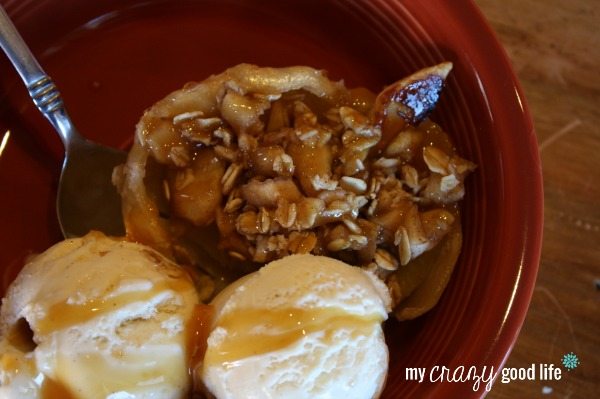 We went to the local apple orchard last weekend and picked until we couldn't pick anymore. We made these mini apple pies as an alternative to making an entire apple pie–because I can't be trusted around an entire apple pie.

Try them out, and let me know what you think!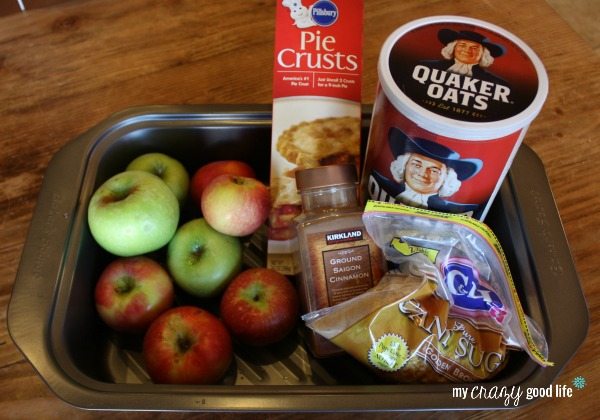 1. Skin the apples and cut them in half, scooping out the seeds and a bit of the apple. Set the extra apple aside.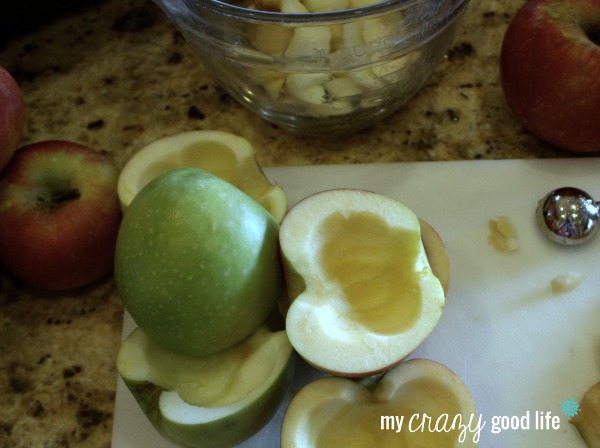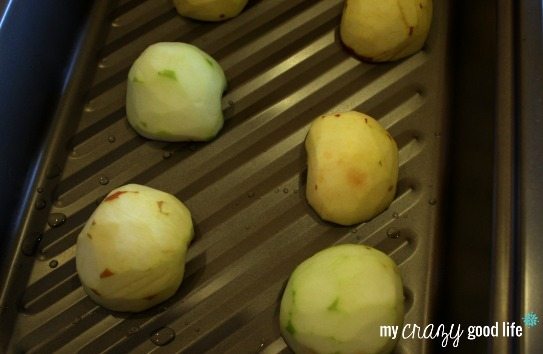 2. Cut the pie crust into 4 and begin wrapping the outside of the apples in pie crust. Cut off any extra.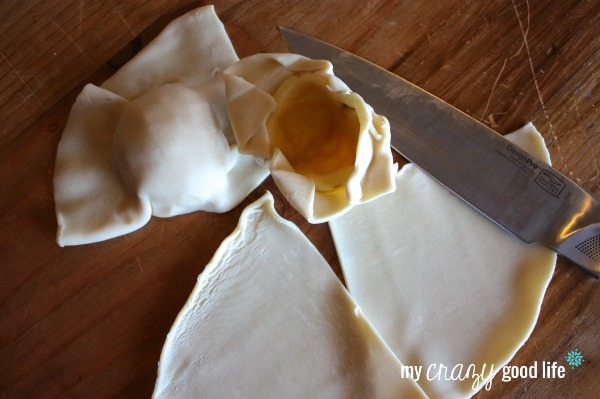 3. Using the extra pie crust, cut out a leaf for each apple.
4. Cut small slits into each apple half: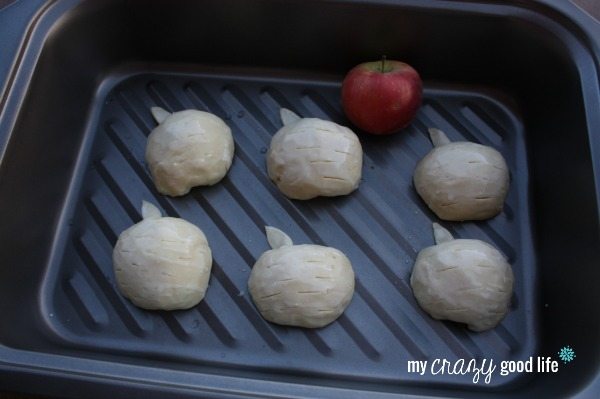 5. Stick these in the oven at 450 degrees. Check after 5 minutes, then every 2 minutes. When you poke them with a sharp knife and the apple is soft, they're done.
6. Take the extra apple and the rest of your ingredients and mix them together for the topping. You might have to chop the apple up a bit.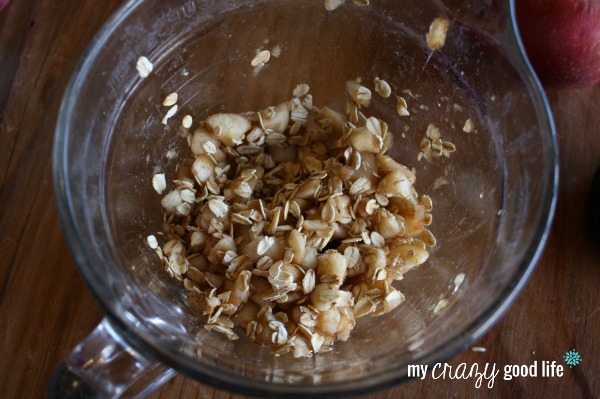 7. Stick the topping into the oven next to the pies. It'll probably have to cook a few minutes longer than the pies–about 10 minutes.
8. Add the topping to the apple pies. Add ice cream or caramel if you wish. I love mine as they are.