This site contains affiliate links. Please see Policies for more information.
I'm always on the lookout for fun workouts, and CIZE is definitely one of them! Use this CIZE meal tracker to help you with the CIZE Eat Up! Eating program that comes with the DVDs.
Free Cize Meal Tracker
The CIZE program comes with all the DVDs you need as well as an eating plan! Here's a helpful printout for you to track what you eat while on the CIZE meal plan–Just write how many servings you get in the top boxes (look at your book to figure that out), and mark off your meals as you go during the day in the bottom boxes. When you need to print more, just come back here!
CIZE
is a dance program for everyone and makes exercise something to look forward to! Professional choreographer and trainer Shaun T breaks down dance courses step-by-step, move-by-move, so that anyone can dance their way to
fit in just 30 days.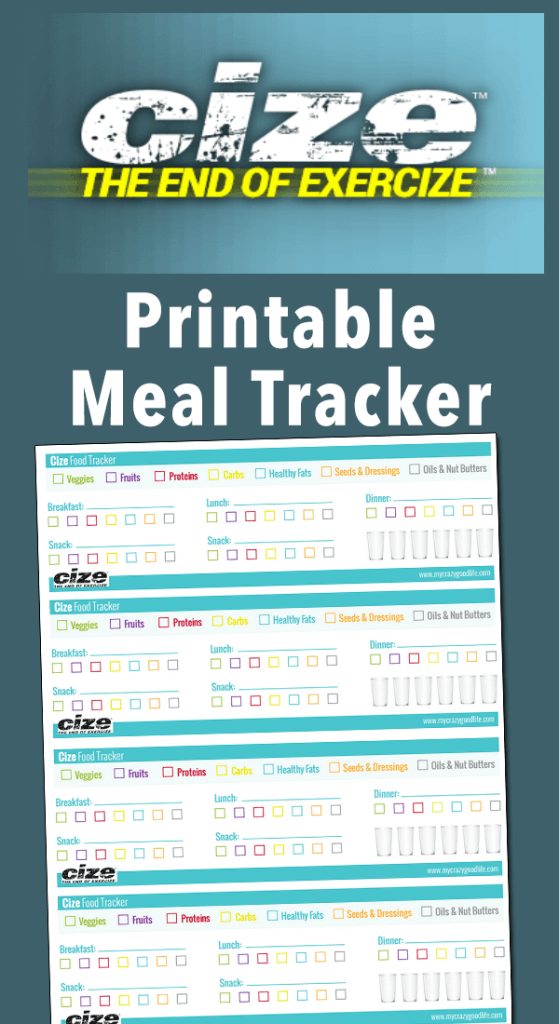 Please enter your email in the box below to access the printable. If there is no box, please sign up here.
By entering your email address, you will be added to the My Crazy Good Life email list. You can unsubscribe at any time. The information will only be used to provide you with updates according to our privacy policy, found on our website. We will never sell your info.
Find more Cize resources here, and more Beachbody program resources here.