Smart Portion Instant Pot Favorites
This printable eBook contains all of your favorite recipes that can be found in my Instant Pot Favorites cookbook, but with Weight Watchers Smartpoints!
This Weight Watchers Cookbook is an easy way to print the recipes on My Crazy Good Life in one document with no advertisements, and has a clickable link to each recipe (if you need to see more pictures or watch a video tutorial) if you're saving to your desktop.
For a full list of recipes included, see below.
After purchase: Check your email for a message from My Crazy Good Life–your download link will be in there! You'll have 72 hours to download your e-book!
$5
*before purchasing multiple ebooks, please note: the Measured Portion Instant Pot ebook, Smart Portion Instant Pot Favorites ebook, and the classic Instant Pot Favorites eBooks are almost identical except for the diet information/counts.*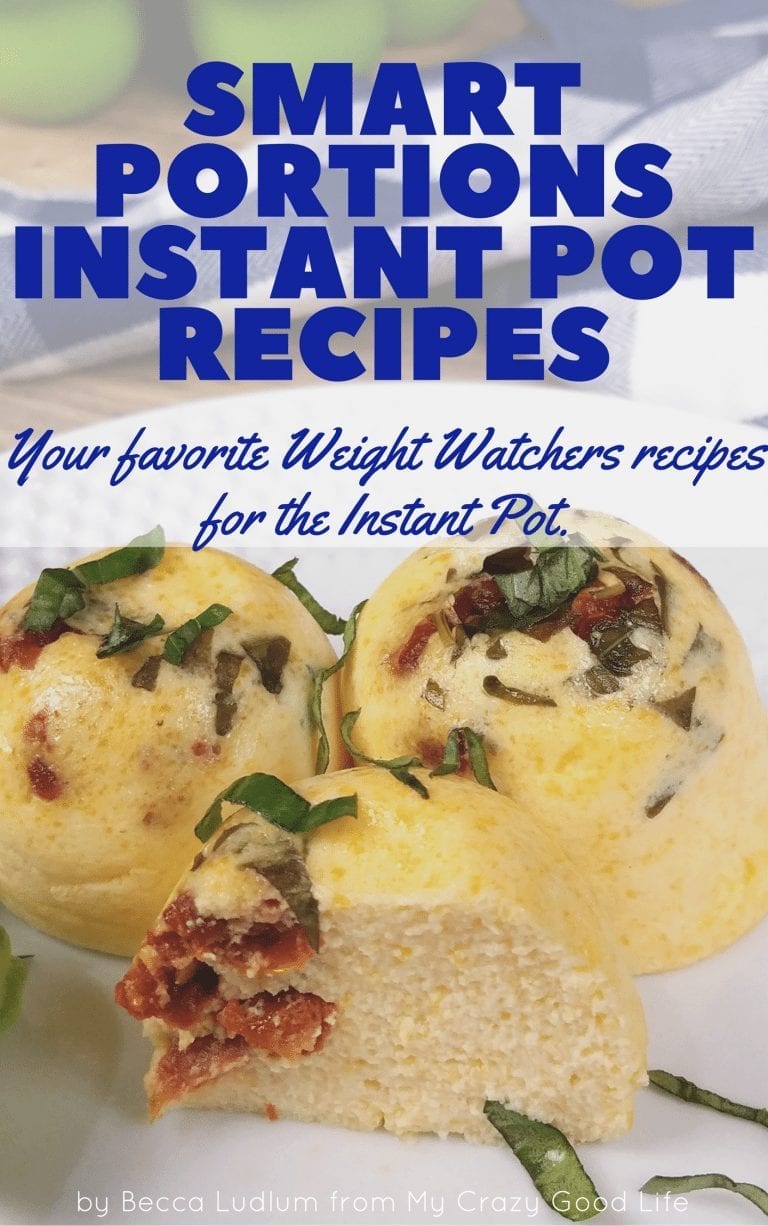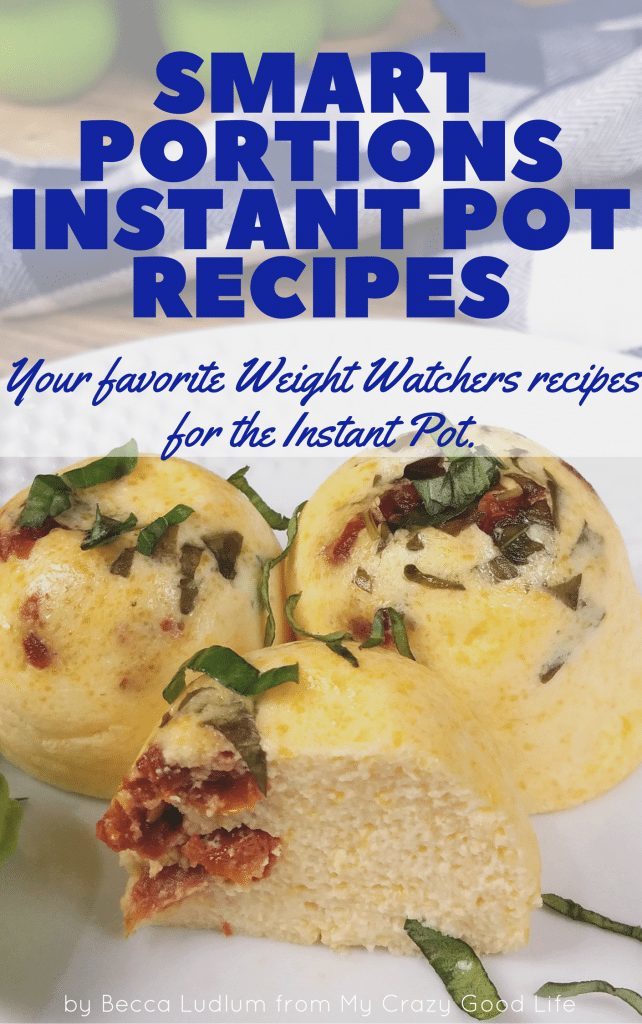 Breakfast
Mini Frittata Recipe
Instant Pot Egg Bites
Apple Cinnamon Oatmeal Cups
Lunch & Dinner
Easy Weeknight Goulash
Our Favorite Lasagna
Sweet Potato Chili
Meal Prep Burrito Bowls
Instant Pot Beef Pho Recipe
Healthier Beef Gyros
Cracked Out Chicken
Orange Chicken
Easy Swedish Meatballs Recipe
Instant Pot Cheesecake
Macaroni And Cheese
Cilantro Lime Chicken Drumsticks
Vegetarian Pad Thai Recipe
Cauliflower Mashed Potatoes
Instant Pot Mushroom Risotto
Instant Pot Spaghetti
Desserts / Snacks 
The Easiest Hard Boiled Eggs
Instant Pot Cheesecake
Buffalo Chicken Bites
Instant Pot Cupcakes
Instant Pot Basil Lime Green Tea