Measured Portion Recipes | A 21 Day Fix eBook
Get your favorite 21 Day Fix recipes in this easy to print eBook! I've taken the best Fixed recipes, added the container counts, and formatted them in an easy to print eBoos.
This 21 Day Fix Cookbook is an easy way to print the recipes on My Crazy Good Life in one document with no advertisements, and has a clickable link to each recipe (if you need to see more pictures or watch a video tutorial) if you're saving to your desktop.
For a list of included recipes, please see below.
After purchase: Check your email for a message from My Crazy Good Life–your download link will be in there! You'll have 72 hours to download your e-book!
$5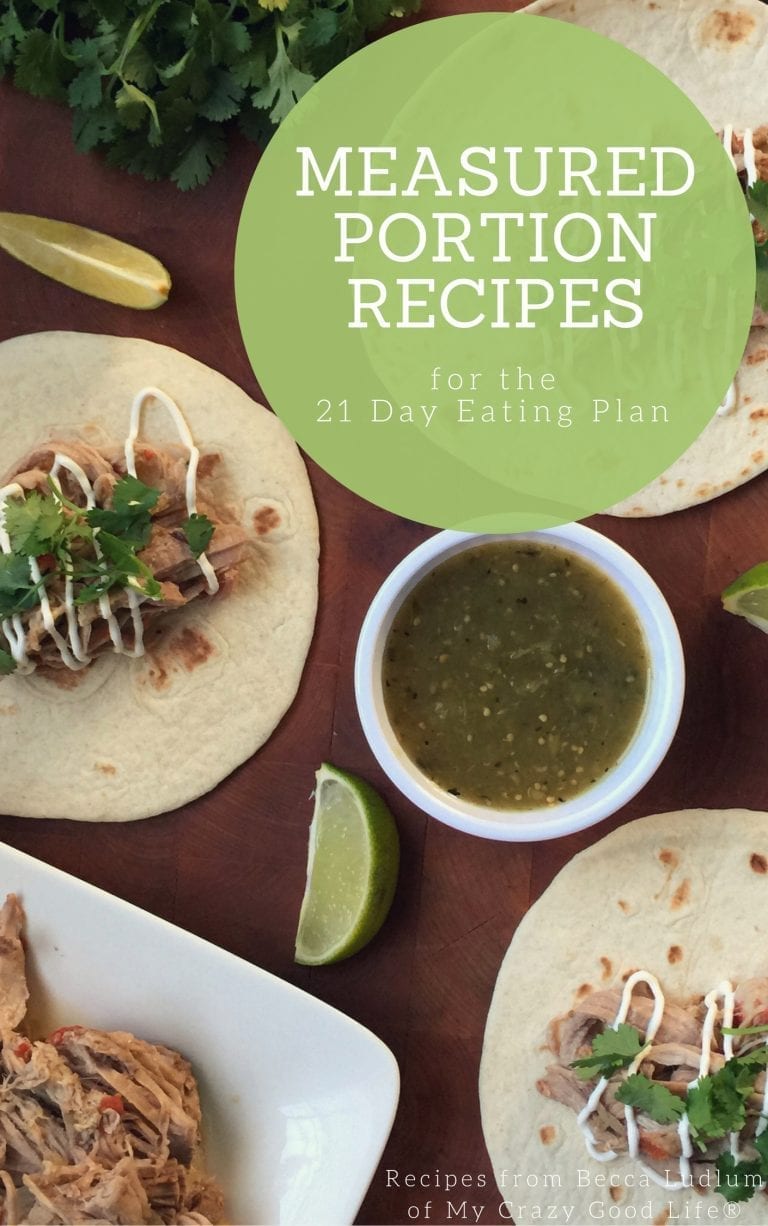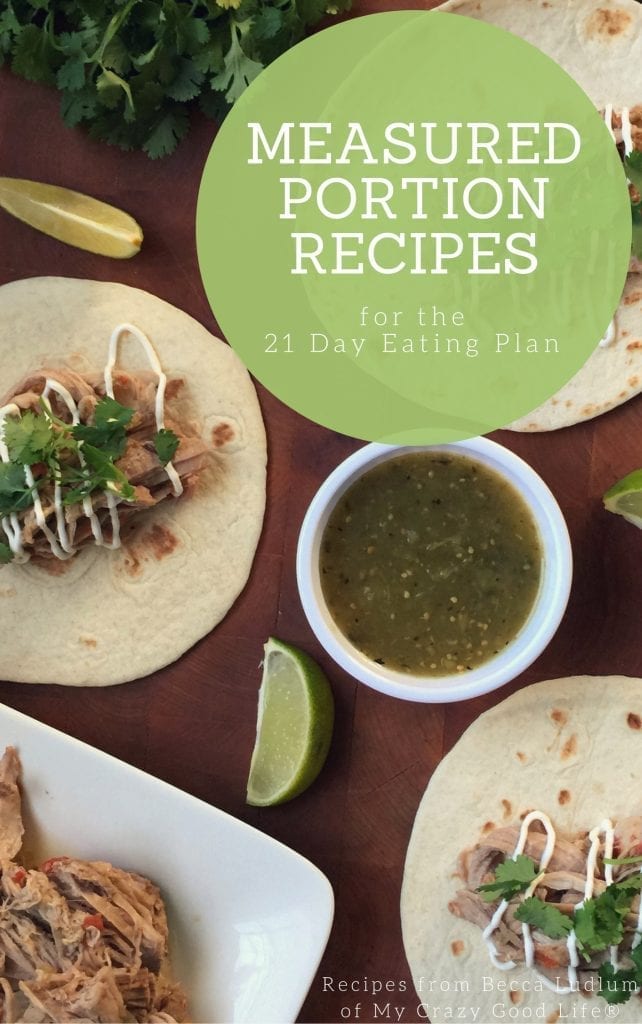 Breakfast
2 Ingredient Banana Pancake Recipe
Easy Egg Muffin Cups
French Toast
Healthy Starbucks Egg Bites Recipe
21 Day Fix Green Breakfast Smoothie
Lunch and Dinner
Mason Jar Salad Recipe
3 Ingredient Low Carb Cauliflower Pizza Crust
Steak Fajita Zoodles Recipe
Dairy Free Butternut Squash Soup
Bell Pepper Tacos
Healthy One Pan Meal
Low Carb Cloud Bread
21 Day Fix Spaghetti Sauce
Desserts / Snacks / Beverages
One Step Easy Homemade Salsa
Buffalo Chicken Dip
Low-Cal Cranberry Margarita Recipe
Apple Cookie Snacks
Oatmeal Energy Clusters
Healthy Granola Bar Recipe
Dairy Free Chocolate Ice Cream
Dairy Free Coffee Ice Cream Recipe
Dole Whip
Banana Oatmeal Chocolate Chip Cookies
Healthier Coconut Brownies
Strawberry-Lime Margarita Sorbet with Tequila
Keto Cloud Bread Recipe with Greek Yogurt
Pumpkin Spiced Apples
Healthy Donut Recipe