This post is sponsored by Whole Foods Market in Tucson. 
This coming weekend is the weekend you want to head to Whole Foods in Tucson (5555 E. River Road) for their Dressing Rehearsal events! Here are the quick details:
Friday, December 13th from 4-6 pm Sweet and Savory Sample some of this season's hottest items from the Bakery Department and Whole Foods Market's Top Ten Wines.
Saturday, December 14th from 11 am to 2 pm Holiday Ham Tasting Is there anything else to say? My boys love ham.
Sunday, December 15th from 12 pm to 2 pm  Santa's Workshop Whole Foods Market will show you some one of a kind gift ideas, creative ways to wrap your presents, and more!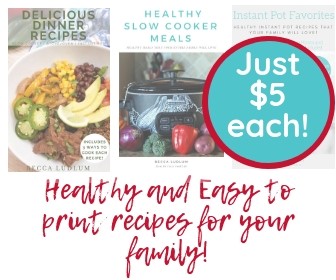 Whole Foods Market has everything you need for the holiday season. Recipes, apps to help you shop, and even some prepared foods so you can buy some make some this year–what I'll be doing.
This year has been a busy one and what I want for the holidays is to relax with my family, not spend more time in the kitchen. For just $59.99, I'll be picking up a fully-cooked 3-pound boneless natural turkey breast, mashed potatoes, cranberry relish, traditional gravy and traditional stuffing. Under $60 in exchange for a day with my family? It's a no-brainer.
Whole Foods Market has more than just prepared holiday foods. Every day, their chefs make prepared food to help you get through your busiest weeks.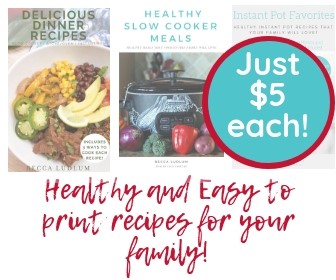 Image courtesy of Whole Foods Market
I think I might take the time to make this raw berry crisp for breakfast on Christmas morning: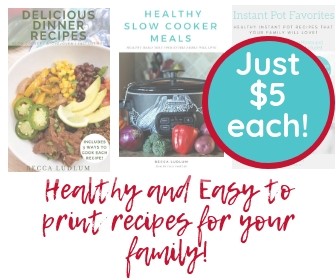 Image courtesy Whole Foods Market
I'm always interested in finding more allergy-friendly products at local stores, and Whole Foods Market has a lot of great products for the holiday. Their Special Diets for Special Occasions selection is awesome. Here are some of my favorite:
Whole Foods Market® Gluten-Free Bakehouse® Pumpkin Pie – Made in Whole Food's own special bakehouse where no gluten is allowed, this is a perfect pick for guests avoiding gluten. Find it in the freezer and store it in yours until you're ready to thaw and serve (click for $1.00 off coupon)
Nature's All Organic Freeze-Dried Pumpkin, also available in Pumpkin + Cinnamon variety – These healthy pumpkin snacks pack pure seasonal flavors without all the extras for easy raw, vegan, gluten-free, dairy-free and nut/peanut-free snacking.
Earth Balance Popped Snacks – Available in cinnamon and almond flavors and drizzled with dark chocolate, these are the perfect party snacks to keep on hand!
Don't forget to head over to Whole Foods Market this coming weekend, December 13-15 to check out all of their holiday selections for yourself!
I'm giving away a $50 Whole Foods Market gift card to help you with your holiday shopping! To enter:
1. Head on over and "like" the Whole Foods Market River Road Facebook page. Leave me a comment saying you did.
2. Like the My Crazy Good Life Facebook page to stay up to date on fun posts and contests. Leave me a separate comment saying you did.
This giveaway will end on Friday, December 13th at midnight and a winner will be announced Saturday, December 14th. Good luck!
I was compensated for this post by Whole Foods Market in Tucson. In addition, the folks at Whole Foods Market are providing my winner with a $50 gift card.