My dear friend Darcie from Such the Spot is kicking off my series on the Walt Disney World Social Media Moms Celebration with a post about using the Moms Panel to help plan your Disney World vacation. I received help from Darcie as well as others on the Moms Panel to help plan our post-celebration vacation (we stayed for 3 extra days), and their advice is beyond helpful. Read on to find out how the Moms Panel can help you plan your next trip to Disney World!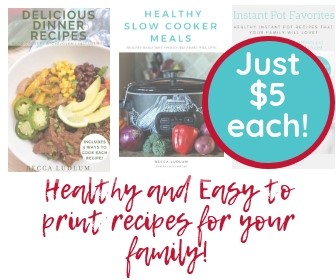 In late September, 2007, I was busy planning a four-generation trip to Walt Disney World.  As I was on Disney's website researching dining and ticketing options, I happened to see a little button that read: We're looking for a few good moms!  Needless to say, it piqued my curiosity and I clicked over without hesitation.  Little did I know that what I would find would unequivocally change my life.  It seemed that Disney was in the beginning stages of putting together a panel of experts who'd be willing to share a bit of pixie dust in the way of Disney travel expertise for guests with vacation planning questions.  I felt I was a perfect match.  And lucky for me, the powers that be at Disney agreed.  I became one of twelve members of the inaugural Walt Disney World Moms Panel.
Fast forward nearly five years and here I am, still a member of the panel, still happily sharing tips and techniques on all aspects of Walt Disney World travel.  As part of her series of Disney posts, Becca asked that I share three ways that a prospective vacationer can benefit from the visiting the Moms Panel.  I was happy to oblige.
Search –  Here's the situation: you're almost set for your trip, just three weeks to go (SQUEE!) and suddenly it occurs to you that you don't know the absolute, hands-down very best spot from which to watch the fireworks.  Or maybe little Jack just reached 42 inches (with extra-oomph soles) and you want to double check the height requirement for Space Mountain.  Or maybe you want to know if Cinderella's Royal Table accepts dining plan credits.  Have no fear; the answer is probably within reach.  In my experience, the fastest and easiest way to get an answer to a specific (though frequently asked) question like that is to utilize the search tool on the Moms Panel site.
Browse – Let's say you don't have a specific question.  Assume you're just coasting along in your planning, looking for some general tips on how to make the most of the vacation you've invested in.  Well, girlfriend, let me tell you that there is a wealth of information to be had right there at your fingertips.  The moms on the panel offer a diverse pool of perspective on all things Disney.  By simply reading through the Q & A's you can pick up all sorts of tips that vary from favorite restaurants to best nightlife and everything in between.  Even after all of my trips and years of experience on the panel, I still learn new tips and tricks when I browse the site.  It truly is a great resource!
Ask – Maybe you're knee-deep in your vacation planning and you come to a crossroads trying to decide between two popular dinner shows.  You wonder which show would be more appropriate for and appreciated by your family, especially considering that you're bringing along both your eighteen-month-old daughter and seventy-year-old grandfather.  Oh, and you have food allergies to work around, not to mention a tight schedule because you absolutely have to make it back to Epcot to watch IllumiNations by nine.  Phew.  This situation, my friend, requires a customized answer from a seasoned traveler who has been there and done that.  But, wherever will you find such a resource?  Rest assured, one of the panelists would be happy to offer tried and true advice that will put your mind at ease.  In fact, you can even read our bios and opt to direct your question to the particular panelist who has experience with multi-generational trips.  Or food allergies.  Or…well, you get the gist.
As you can see, the Moms Panel can be helpful to guests with all sorts of travel questions.  Bring us your tricky, your probing, your specific questions.  Your questions that have gone unanswered.  Those that have caused you many a sleepless night.  Bring them and leave them at our virtual doorstep.  We'll get your answer.  That's what we're here for.
 This post is the first in a series about theWalt Disney World Social Media Moms Celebration and our post-conference vacation. Come back next Thursday to hear all about Disney PhotoPass+!
—–
Our family was invited to the 2012 Disney Social Media Moms Celebration. In exchange for a conference fee, I was provided with room accommodations, park passes, several meals, and admission to conference events. I was not asked to write about our experiences at the conference.
0