When summer rolls around I start looking for ways to adjust my diet and exercise routine. While I try and make a habit of regular healthy lifestyle points like eating well and exercising, I get bogged down from time to time.
Nothing wakes me up like bathing suit season! So this week I put together a summer slim down meal plan.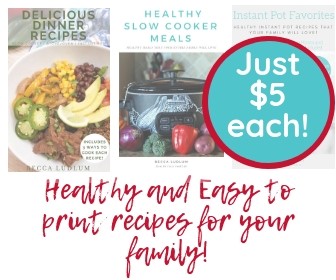 These are not necessarily all 21 Day Fix recipes though many of them are–there are a wide variety of healthy meal options here for you to choose from. You can mix it up by working in your favorites or choose an entirely new line up for this week!
I would definitely recommend you choose a few from each category and plan on eating those throughout the week. This is a TON of food to make and you'll end up with a lot of leftovers and wasted food if you try and make everything for one week.
For those of you who might be looking for calorie specific meal plans you can find those here. Of course I also have some monthly meal plans available here if you are looking for a more long term solution to your meal prepping and planning schedule!
Summer Slim Down Meal Plan
If you need some meal prepping tips I have those for you as well! I love meal prepping and I use my Instant Pot to do a lot of my weekly prep for recipes like the ones here in this summer slim down meal plan!
SUNDAY
MONDAY
TUESDAY
WEDNESDAY
THURSDAY
FRIDAY
SATURDAY