Studies have shown that the average teen spends over 7 hours per day communicating with their peers electronically. Many of these interactions happen by way of social media. With the dangers that can occur with social media, it is imperative that social media guidelines are set for kids who are allowed access these platforms!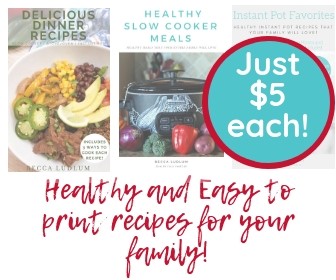 If you want to set some ground rules, but you are at a loss for where to begin, we are here to help! Before we being it's important to remember one thing: Be firm! As parents it can feel like we are constantly playing "watch dog" and while we don't want to be overbearing or controlling, it's important that kids know that if they break these social media guidelines (or whatever social media guidelines you set up) they won't be allowed to access these platforms with their smartphones or other devices!
Here are 10 Social Media Guidelines that Your Family Should Set Now:
No secret passwords. Make it a rule that parents or guardians always get the password to each and every social media account. This is the best rule that you can set. It is important for parents to know that their child is fully comfortable sharing their password because that means it is far less likely that they are doing something they shouldn't be online.
Time limits. Social media can be great, but there is life outside of it as well. Make sure that you don't forget this. Even adults spend too much time online these days, so it is smart to set family time limits on screen time.
No "friending" strangers. It is a good rule of thumb to not allow your kids or teens to "friend" strangers on social media. Many predators take advantage of the anonymity of social media to try to befriend kids.
No private messaging between kids and adults. There is rarely reason for kids and adults to have private conversations via social media.
No sharing personal information. Never share personal information such as phone numbers, address, parent's workplaces, etc.
Tell your parents if anything makes you feel uncomfortable. If anything makes them feel uncomfortable, make sure your kids know to tell you ASAP. We need to teach our children to trust their instincts as much as we do.
No private photos. Teach your children to not send personal photos to anyone via messaging and to not post photos that might be considered inappropriate (if you allow photos at all). Encourage modesty in your kids photos. Unfortunately there are simply too many sickos out there looking to harm children. Let's not give them the ammo to do so.
Keep it private. Make sure that your kids keep their accounts private so that strangers cannot try to send them friend requests and their pictures cannot be seen by those unknown to them.
Tell an adult if anyone threatens to harm themselves or others. Kids have it rough and sometimes do not know what to do with the stress of adolescents. Make sure that your child knows when to get help for someone else if they mention hurting themselves or others.
Follow all social media rules. For kids to maintain their social media privileges makes sure that they know that they have to follow all of the guidelines that you have set up.
Looking for more posts about social media guidelines, tips and tricks for online safety, and more?
4 Ways Social Media Can Benefit Your Teen
How to Check Twitter | A Guide For Parents
3 Ways to Monitor Instagram on iPhone and Android
Free Parental Controls for iPhone and Android
Smart Talk: Preparing Your Kids for a Safe Digital Life
Talking Tips for Teen Internet Safety | Teen Internet Contract
5 Social Media Apps you Should Look Out For if you Have Teens
1