Compensation for this post was provided by Chevrolet via MSB New Media. All opinions expressed in this post are my own.
Military families sacrifice so much every day, and showing them we're a thankful country is important. In addition to months spent away from their families, the military is expected to be on call all day, every day for their 'regular" jobs. They can be called in at any time, made to stay as long as needed, and often miss important events that we might take for granted like school performances and dance recitals–even when they're not deployed. May is
Military Appreciation Month
, and it's a great time to set aside some time to thank a service member.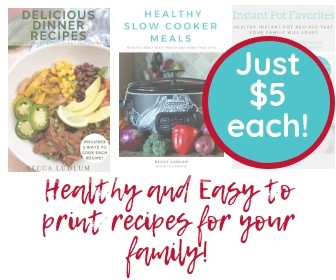 Last week on the TODAY Show, we saw the reunion of Lt. Nathan Lowman and his family. Reunions like this happen every day, and often we're able to get a glimpse of them on TV. Can you imagine being without one of your family members for months at a time?
5 ways to show appreciation for military members and their families
1. Say thank you. Saying thank you to members of the military (and their families) is one way to show appreciation. And when I say, "say thank you," it's as simple as it sounds. Next time you see someone in uniform or hear of a family who is missing someone who is serving, a simple, "thank you for your service" will make their day.
2. Buy them coffee–or lunch! A few times while I was in the Air Force, or when my husband was still in, someone picked up the check when we went to lunch. It was the most unexpected thing that happened to me, and so appreciated.
4. Hang a flag or yellow ribbon. Display a flag or a yellow ribbon outside your home to show that you support the military. Not just for holidays, but every day throughout the year. This is a visual thank you to members of the military, and is comforting to their families.
5. Befriend the family. Do you have a military family in your neighborhood? Say hello, get to know them. Military families move around a lot and are always looking for a few friends to connect with. Help out when their military member is deployed or working long hours, and more than anything–be a friend.
Chevy says thanks to the military by giving automobile discounts, providing marathon training to wounded veterans through the Achilles International Freedom Team of Wounded Veterans, helping deployed and returning soldiers talk with their families through the Cell Phones for Soldiers campaign, and being a part of the Fallen and Wounded Solider's Fund to assist those living in Michigan who were wounded in Iraq or Afghanistan.
In the mood to party? The #ChevySalutes Twitter Party is on May 29, 2014 at 1pm EST!