This blog post was written as part of my collaboration with eBay. I'm especially excited about this partnership because it's a service we use often in our home. 
We have a great love of technology in our home. We actually have an additional line on our cell phone account that we pay for (just $10/month) so we can upgrade our iPhones more often. Upgrading often means that we would always have an "old" phone lying around, but about 2 years ago we decided to head to eBay to sell our old phones.
We take great care of our devices, and keep all of the boxes and accessories. We use screen protectors and protective cases at all times, so our phones are always in great condition. Selling on eBay means that the cost of the new phone doesn't put such a dent in our wallets.
Why sell your iPhone online? We do it because it's easy and safe. Add a description, upload some pictures, and set your price–eBay does the rest.  We actually just recently sold a Nexus 7 that I won at CES–we weren't able to get it to work on our provider's network and I was able to easily sell it on eBay.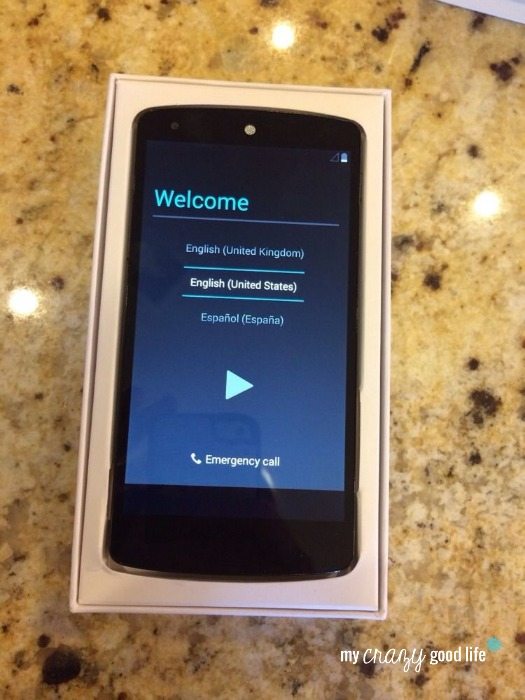 It took two days and I received the money as soon as the buyer received the phone. It was much safer than trying to sell it locally and meet up with someone I didn't know.
eBay is a great place to sell your phone, and people are doing it every minute of every day. Just look: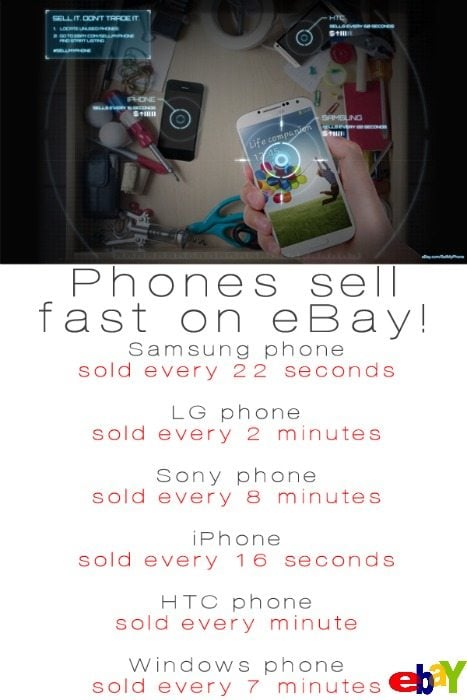 Have you ever sold an old phone? Where did you sell it?
This is a sponsored post written by me on behalf of eBay. Like I mentioned before, we have used eBay to sell our cell phones for a while and I love that I was able to tell you about our experiences today.  
You might like these similar posts on My Crazy Good Life: