One of my very favorite things about blogging is meeting amazing people. Karen is one of those people who I am lucky enough to know and as a bonus, she lives in Tucson as well!  Karen is your go-to gal for everything coupons. I asked her to teach you (and me!) a little more about it today!
_____________________________________________________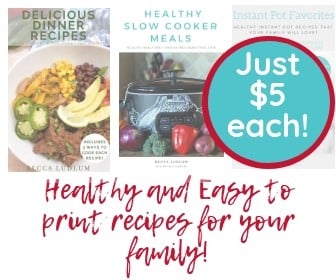 Hi everyone! I am Karen from Desert Chica Ramblings and I am super excited to be guest posting at Our Crazy Boys today! I know Becca isn't a big couponer so I jumped at the chance to share tips on how to save money at the grocery store! :-)
5 Easy Ways To Save Money On Groceries!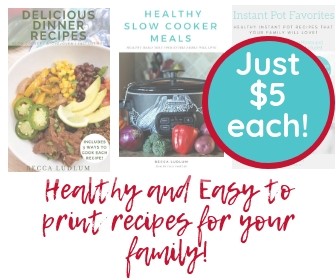 1. Make a List
You need to make a list and stick to it, even if you are only picking up a few items. It's so easy to let a couple extras sneak into the cart. Take a couple of minutes to jot down what you need before heading out to the store. It will give you time to brainstorm and help ensure that you get everything you need. Plus it will serve as a visual reminder to keep extras out of the cart while shopping! And shop solo if you can help it, your spouse and kids will sabotage your savings!
2. Use the Store Savings Card
Most stores require you to use their discount card to get the sale price. It's lame but that's life. When you sign up make sure you give them your current address and phone number. Then you don't even have to carry the card, just give them your phone number when you check out. Plus many stores will send out personalized coupons tailored to your shopping habits but only if they have your correct address.
3. Follow Local Coupon Blogs
Don't pay a company (e.g. Grocery Game or Coupon Sense) to find the grocery deals. Follow a local coupon blog for free! They list all the sale items from grocery ads and even seek out unadvertised deals to add to the list. Then they match up any available coupons. You're in luck even if you don't save the Sunday coupons because they link to any printable coupons too. You can find my favorite Arizona coupon bloggers here. If you live somewhere else, just google your city + coupon blog. Coupon blogs are everywhere!
4. Stock Up On Free and Cheap
There are some things I never pay for, toothpaste is one of them. Many varieties of toothpaste can be obtained for free with coupons and a decent sale. I pick up free tubes every chance I get. I keep 6 or 7 extras in my closet and I donate the rest. Food banks and church pantries appreciate all donations including non-food items. Even if you're picky about your toothpaste, you can still save money by stocking up when you find a great deal on your brand. If it's regularly $5 a tube but can buy it for $2, pick up a few extras. Don't just enjoy the $3 savings on one tube!
5. Price Match
If you aren't willing to shop multiple stores to get all the great deals consider shopping at Walmart. Walmart will price match all their competitors sale prices. Simply let them know when checking out which items you want to price match. They may ask what store has it on sale – so include the store and sale price on your shopping list. Plus they will substitute their own brand if it's another store's brand on sale. If several stores have great deals on different produce, meat and dairy items, I often just head to Walmart and get all the deals in one place!
I'd love if you would stop by Desert Chica Ramblings and say hi, besides blogging about deals I love to talk about my boys, Tucson, traveling, easy recipes and other domestic triumphs!