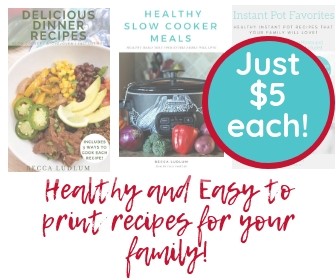 I'd do just about anything to keep these guys safe.
Safe from disease, injury, and bad guys. From hurt feelings, embarrassing moments, and disappointments.
As a parent, you can control a lot of what your kids come in contact with, but not everything. Since my husband refuses to let me place the boys in a bubble, I do my best to protect them and provide a balanced environment for them – acknowledge the things we can't control, but not worry too much about them. As a parent, I do what I can to prepare the boys for every situation. I believe that kids who are prepared feel protected.
Here are five things you can do (that we do) to protect your kids:
1. Inform your kids: They need to know about the world around them. Bad guys are real. Car accidents happen. Diseases strike. Fires start.
2. Make sure they're assured: Instead of scaring your kids with information, let them know the facts. You can protect your house. Wear seatbelts. Be as healthy as you can to try and avoid disease. Take precautions against fire. Bad things happen every day, but the chances of them happening to us are small. We can't live our lives in fear, but we should do what we can to protect ourselves.
3. Teach them to be strong. Physical and mental toughness go a long way. Not only do I want Jack to stand up to a bully, but I want him to defend himself against a bad guy. I tell the boys that during a fire they might be scared, but it's so important to be brave and remember our escape plan.
4. Follow family rules: We have family rules for a reason. If the kids are home alone, they are not allowed to answer the phone or open the door. The kids aren't allowed to touch the thermostat (I came home one fall day to a 64 degree house because Michael was "hot"), and should stay inside the house until I get back home. Family rules keep us all safe, and following them is not up for compromise.
5. Give them confidence: Don't discredit their ability to change a situation just because they're kids. If you don't believe in them, they won't believe in themselves – tell your kids every day that you believe in them and that they can change the world around them.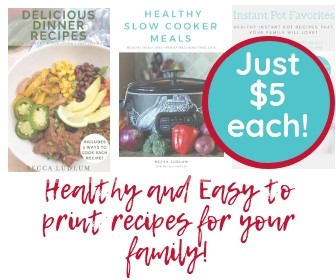 We recently had a Cox Home Security system installed in our home, and I can't thank them enough for providing services that help us protect our kids and make them feel safe. With one system (and from my iPhone!), I can:
remotely monitor my house and kids with video cameras, glass break, flood, smoke, door, and carbon monoxide sensors
set the alarm for them (they don't like to set it – they're afraid they'll set the alarm off)
change the house temperature for them
turn lights on (and more importantly, off) for them
Protecting your family isn't just about making sure people can't break into your home – it's about feeling at ease when your kids are home alone for a few hours or knowing that you can turn on the light before walking into an empty house at night. I'm excited partner with Cox for the next few months (and beyond!) to tell you all about Cox Home Security and the amazing things they are doing to help me protect my family right now. I truly feel safer and more at ease in my home and so do the boys.
I told you five ways that I protect my kids. Now tell me… what do you do to protect yours? I'd love to incorporate your ideas into our lives.
Keep up with Cox Home security by following Cox Communications on Facebook or Twitter.
This post is sponsored by Cox Home Security. Cox Home Security provides advanced features not found in most traditional alarm systems with time-saving, cost-saving, and worry-saving features to help customers manage their family's safety. Click here for current pricing and specials. In addition to monetary compensation, my family was provided with a Cox Home Security system.