Dinner can be a hectic time each day. There are so many stories from the day to be told, and everyone usually wants something different to eat.
Of course I'm also striving to make sure that we are eating something wholesome and delicious, it can get a little time consuming. The Instant Pot has revolutionized dinner time in our home.
It makes quick work of ANY recipe, which means that I can serve all kinds of different foods without worrying about a time constraint. These Paleo Instant Pot recipes for dinner are helping me feed my family healthy, tasty, food without spending hours in the kitchen!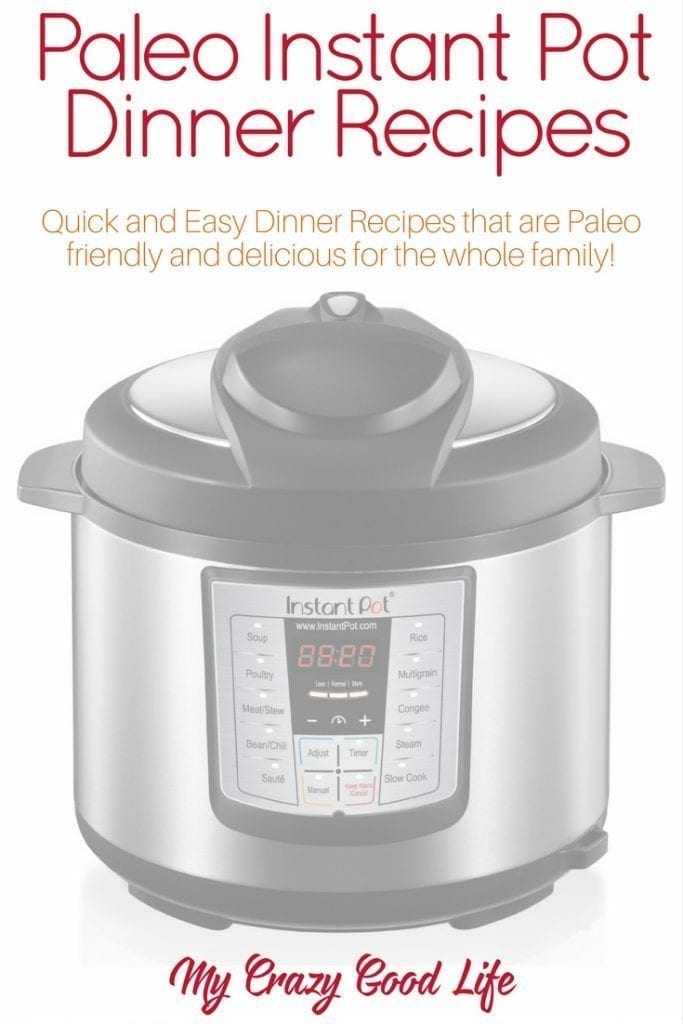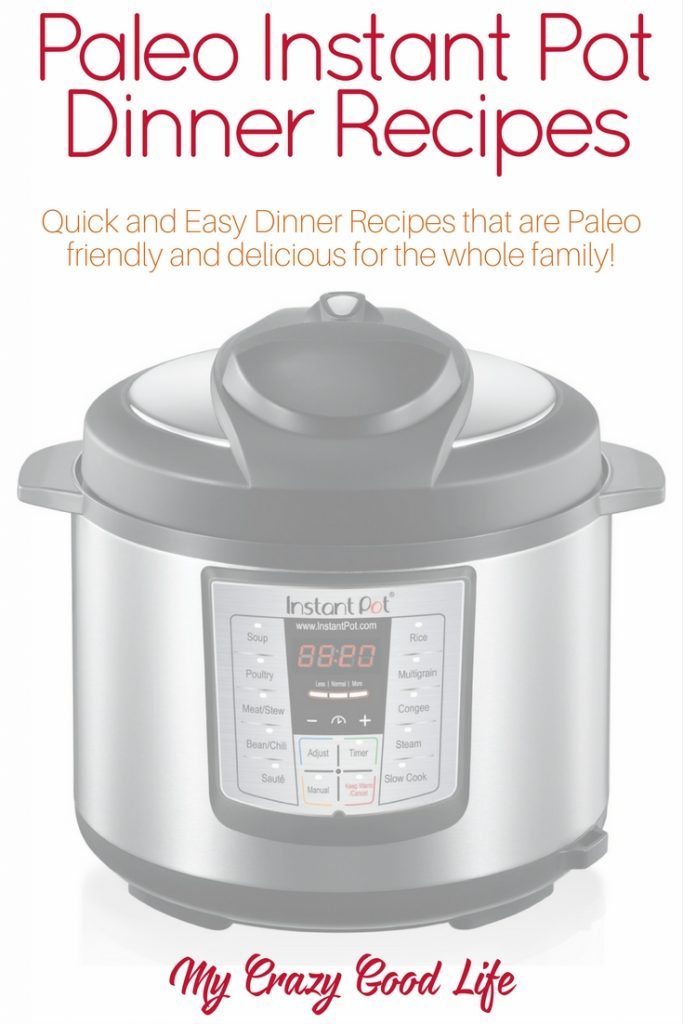 If you are not familiar with the Paleo diet it basically consists of eating like a hunter or gatherer. Processed foods can create all kinds of difficulties for our immune systems and digestive system. The thought behind the Paleo diet is that it is more naturally and focused on naturally occurring dietary items. With that thought in mind it might seem difficult to find quick, easy, delicious recipes for the Instant Pot that are Paleo specific. Fear not, this list will get you started!
Paleo Instant Pot Recipes for Dinner:
Pressure Cooker Chicken Pho | My Natural Family
Paleo Instant Pot Meatballs | Predominately Paleo
Fall Off the Bone Chicken in 30 Minutes | Healing Gourmet
Instant Pot Paleo Mongolian Beef | Once a Month Meals
Instant Pot Buffalo Chicken Meatballs | What Great Grandma Ate 3
Spicy Paleo Sticky Chicken | These Wild Acres
Instant Pot BBQ Chicken Drumsticks | Gwen's Nest
Pressure Cooker Kalua Pig | Bloglovin'
Instant Pot AIP Chili | Unbound Wellness
Instant Pot Chicken Masala with Spaghetti Squash | Mama Instincts
Instant Pot Beef Barbacoa | Jay's Baking Me Crazy
Paleo Pressure Cooker Butter Chicken | The Primal Desire
Instant Pot Chicken Cacciatore | Wholesomelicious
Cheesy Chicken Zoodles | The Cast Away Kitchen
Save