This post is sponsored in part by Bellacor. 
What started out as a simple room refresh turned into a house refresh… and we love it!
A few months ago we decided to *finally* put something in the back half of our living room–it's a huge room that we think is supposed to be home to a formal dining table, but we are definitely not  formal dining room people. Over the years, it has been home to a foosball table, game tables for the boys, and a ton of Jack's crafts and creations. Steve's parents were in town and while we were thinking of projects to do with them, we decided on the living room.
I'll admit to being the worst Before picture taker ever (ever), so let me share the ones I have: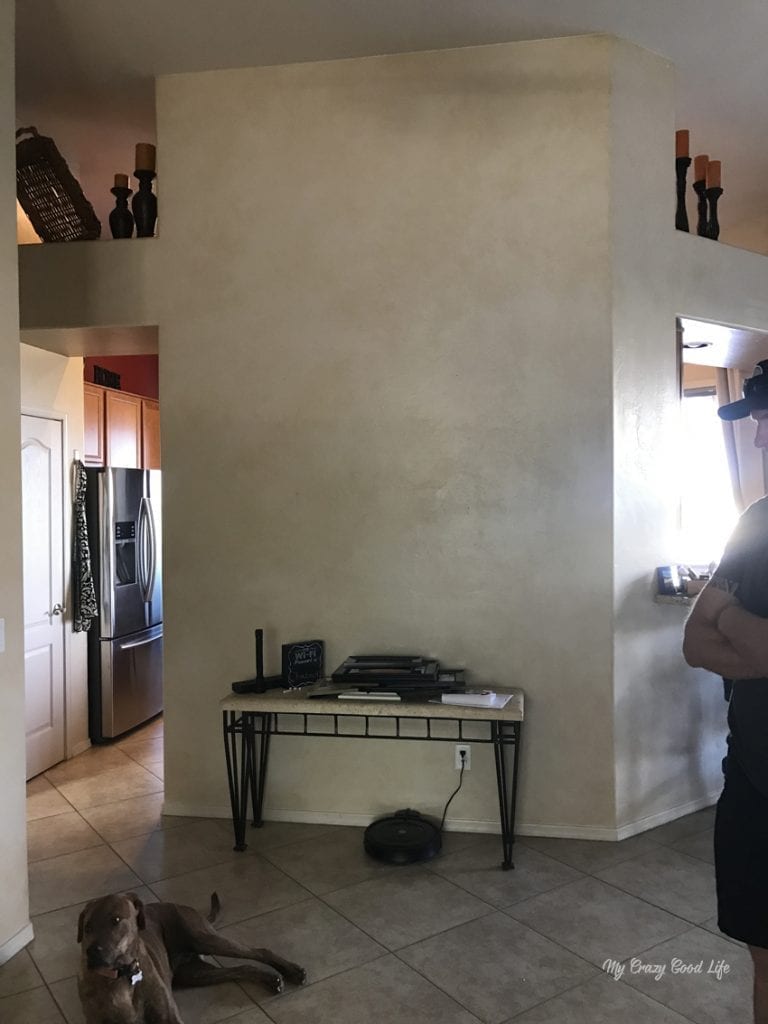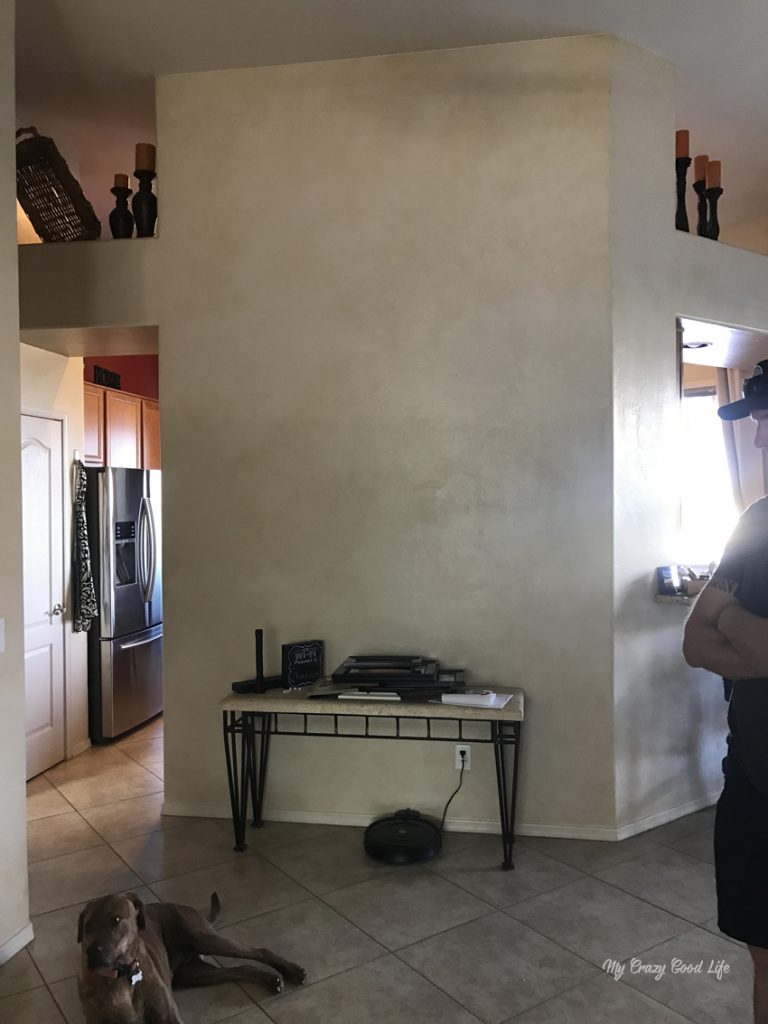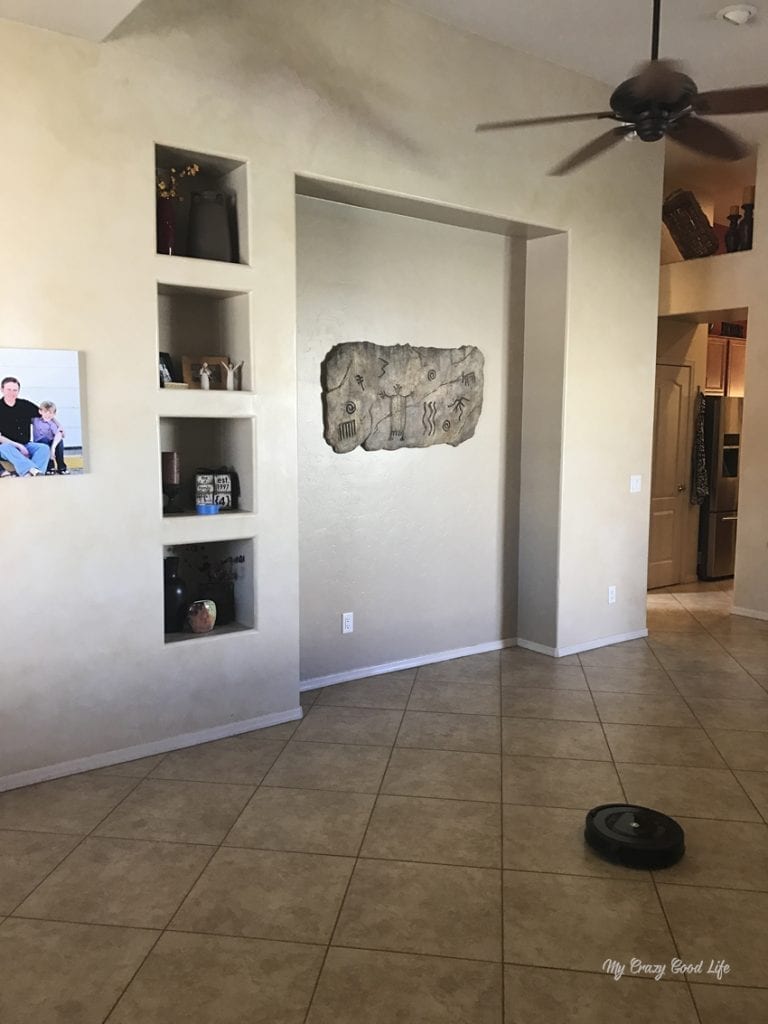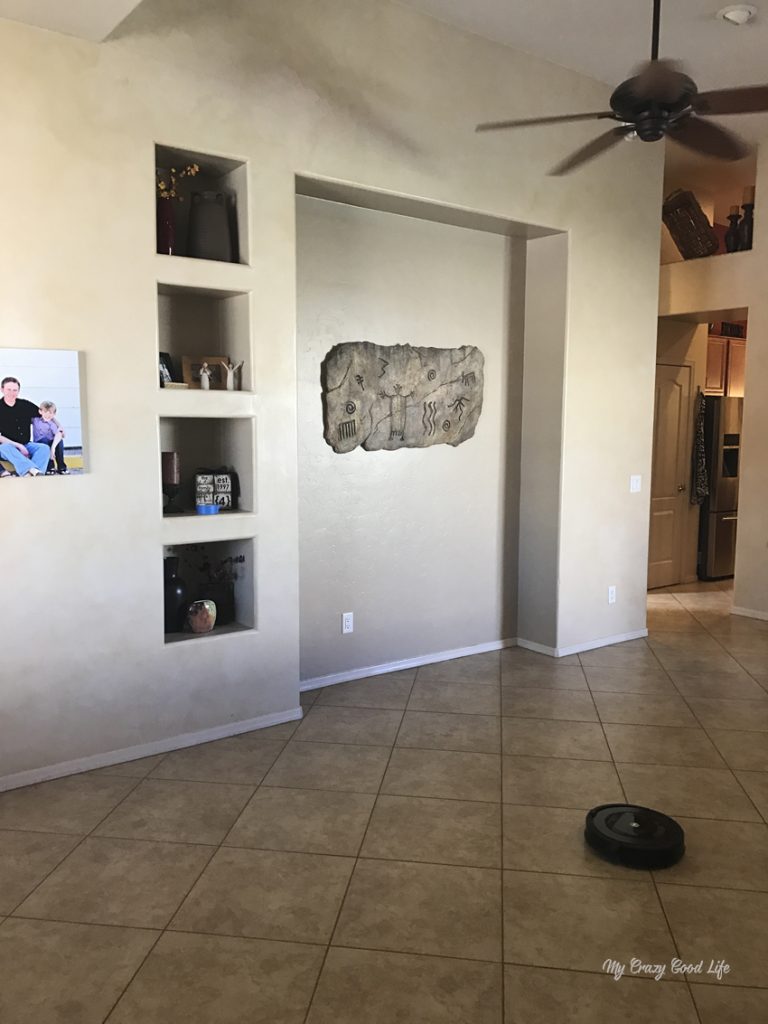 and the After photos: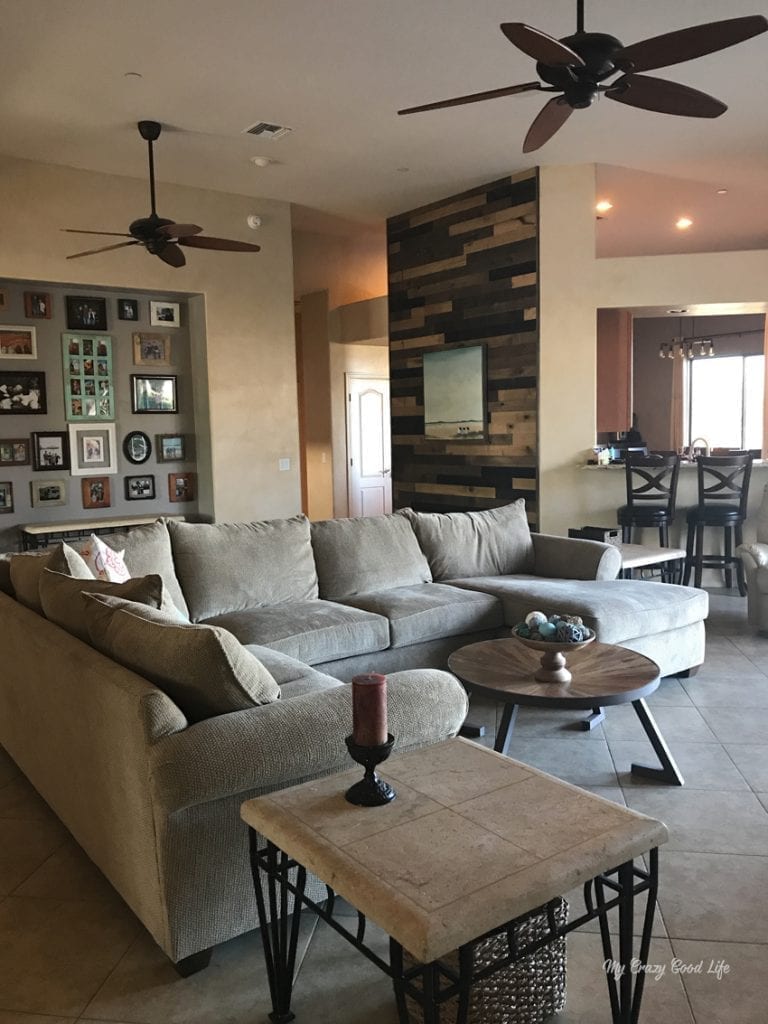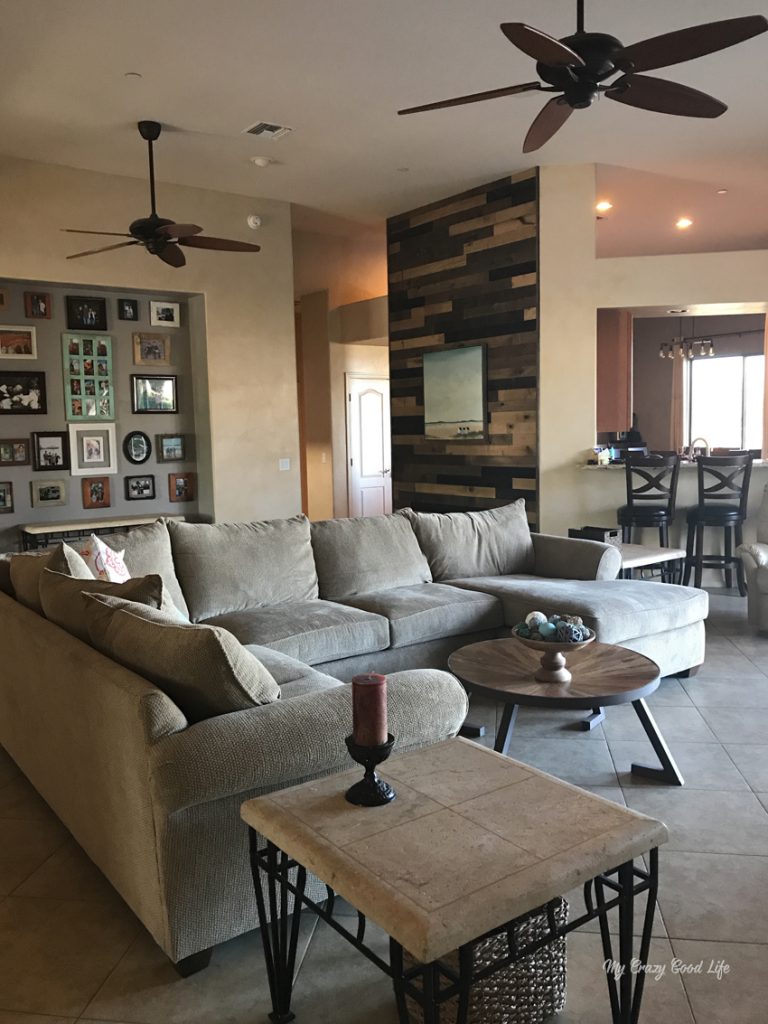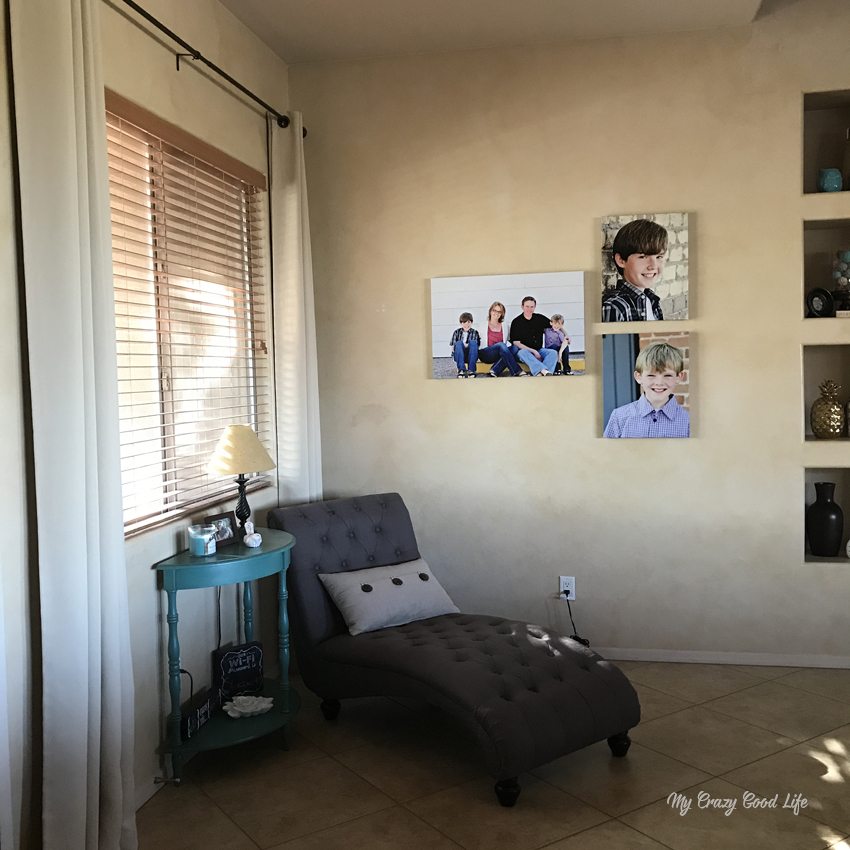 We also refreshed the kitchen, with new paint on the walls and cabinets. We painted over the red with gray, and the wood cabinets with white paint. My tip for painting cabinets? Buy a paint sprayer or hire it out! The painted cabinets are an entire article of their own, so I'm just going to smile and post these not so beautiful before pictures: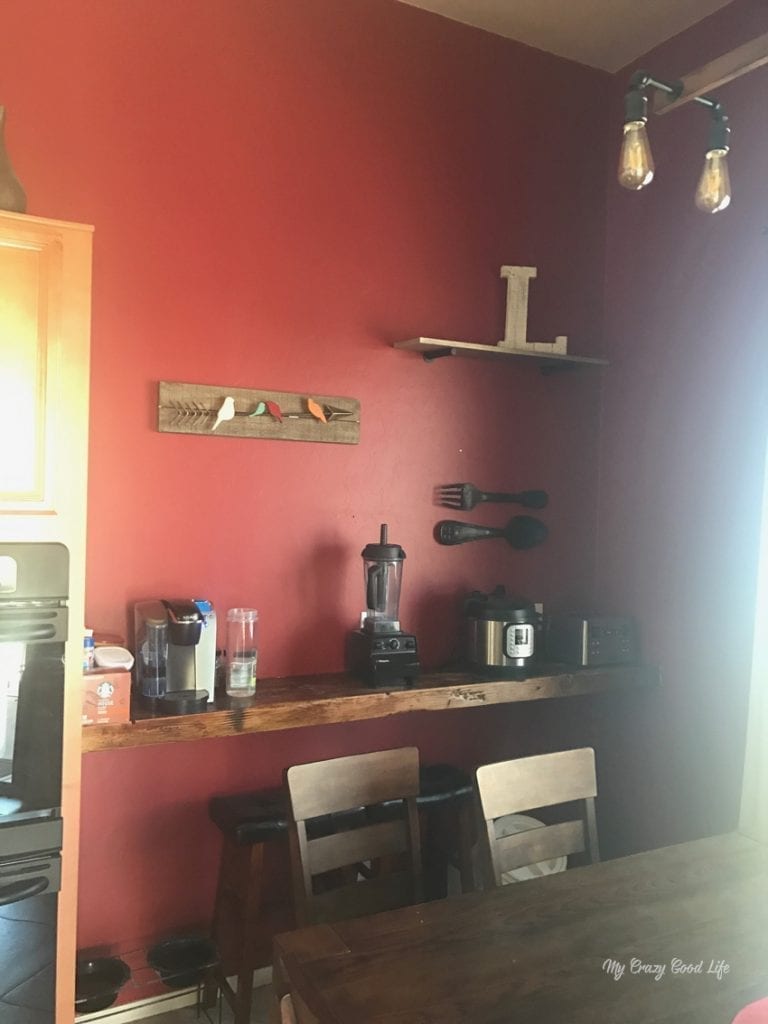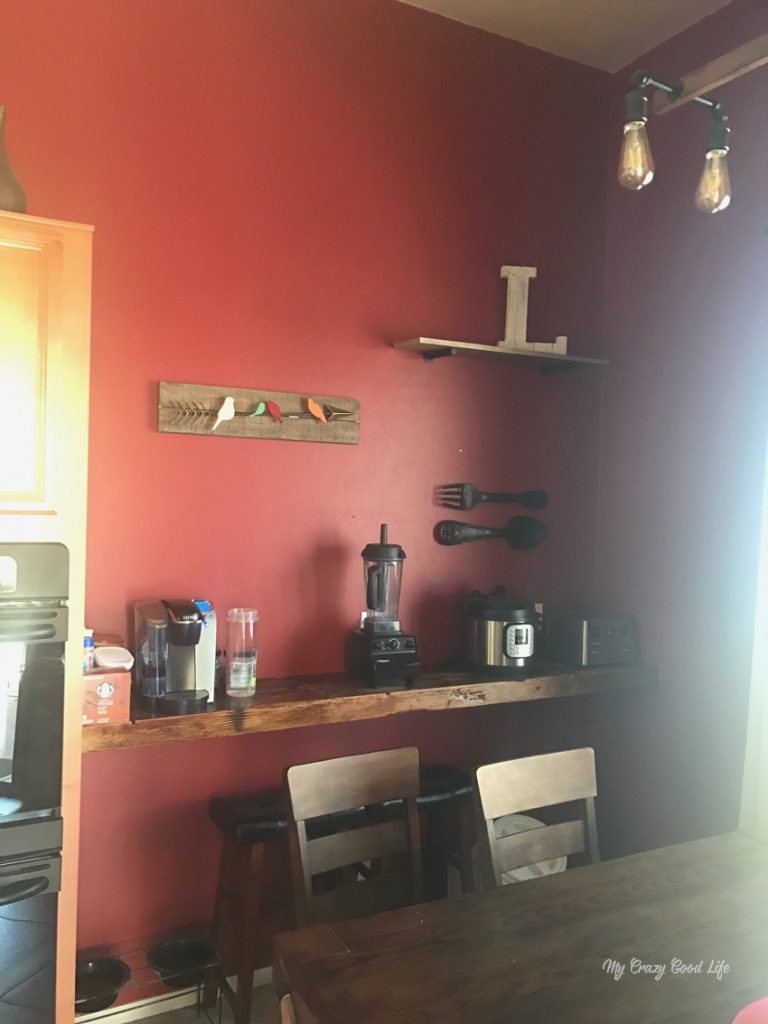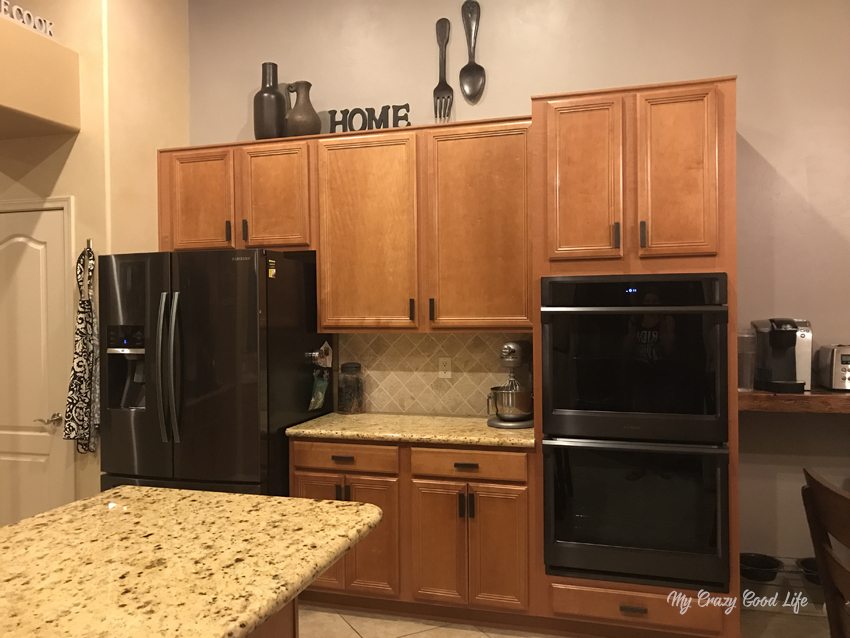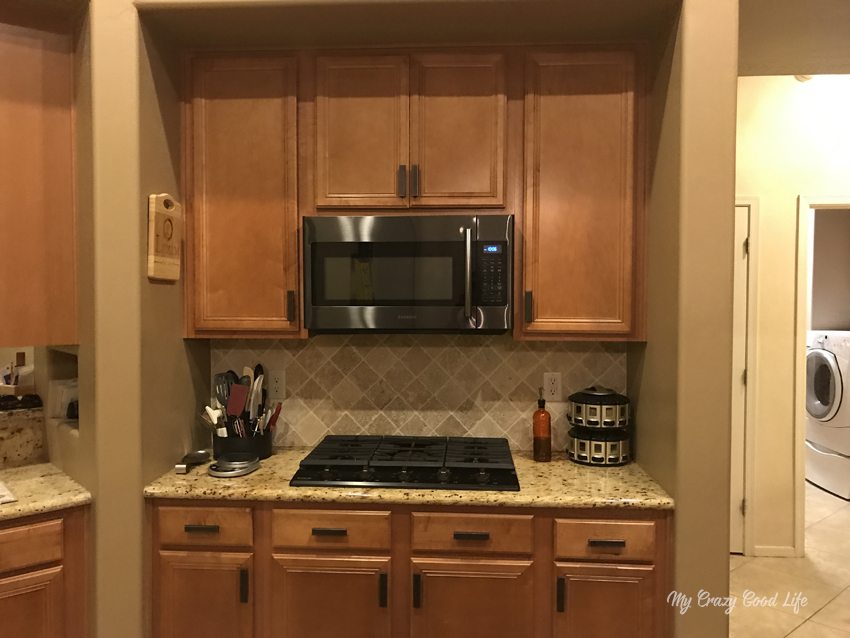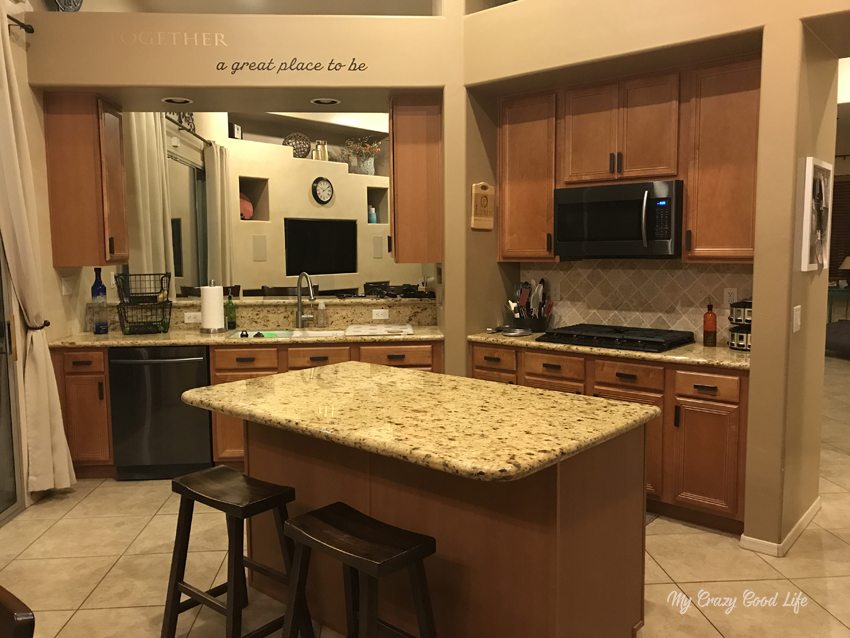 and these beautiful after pictures: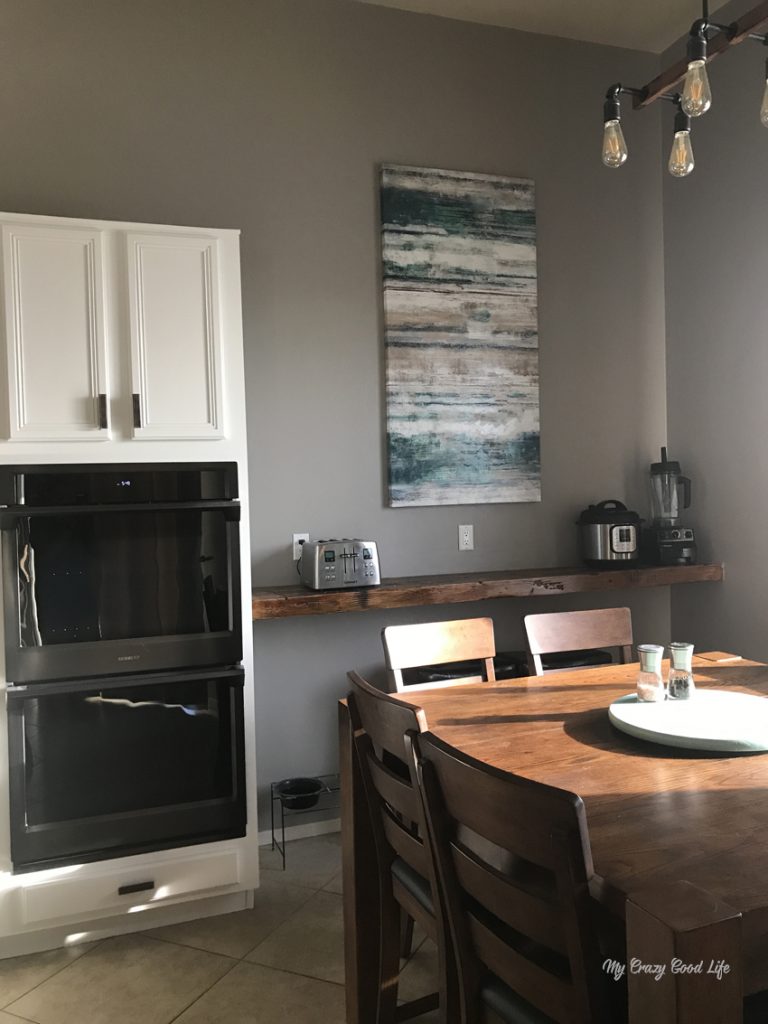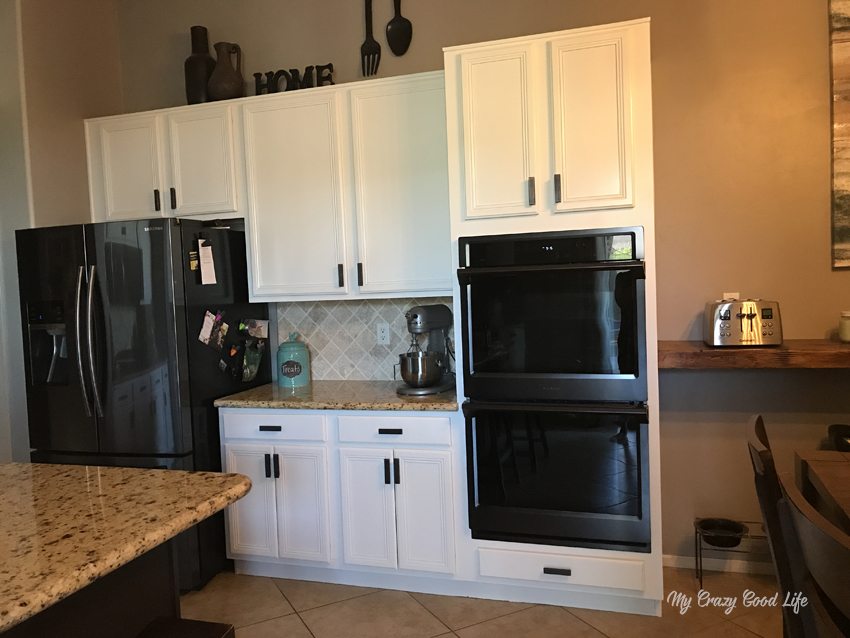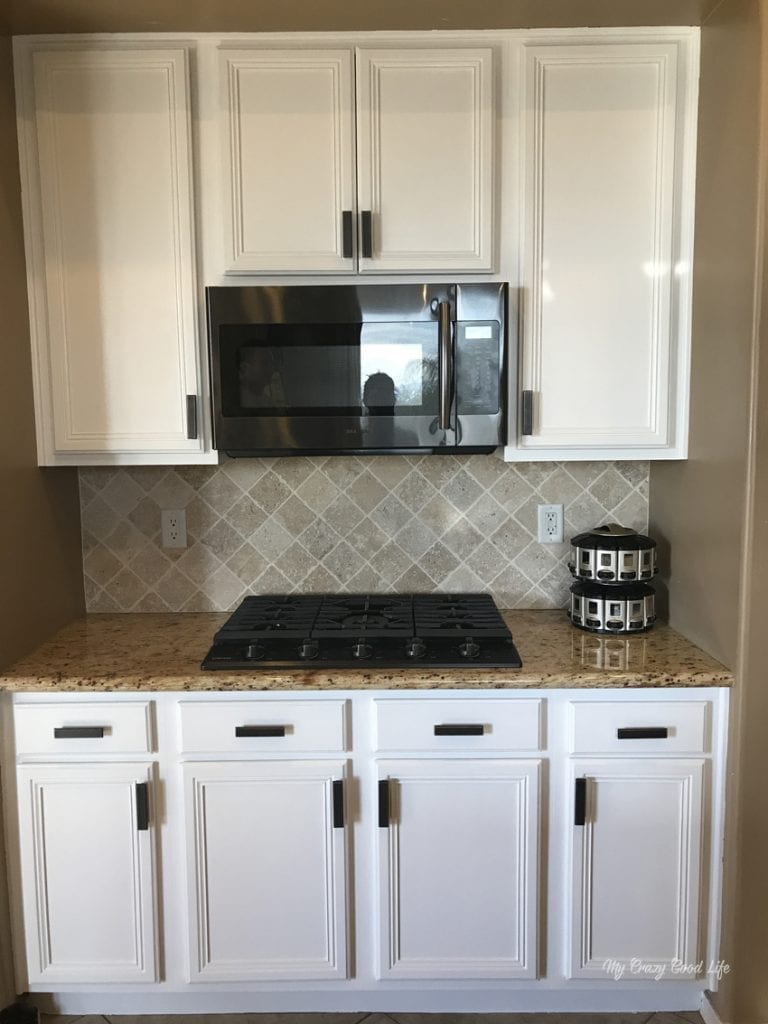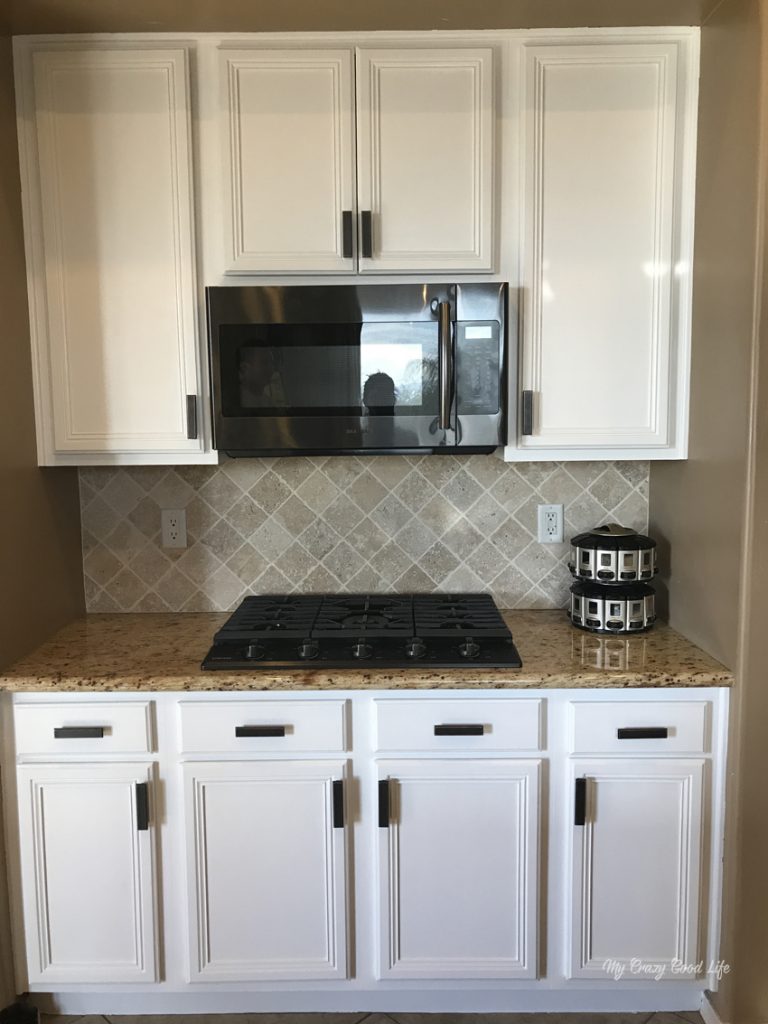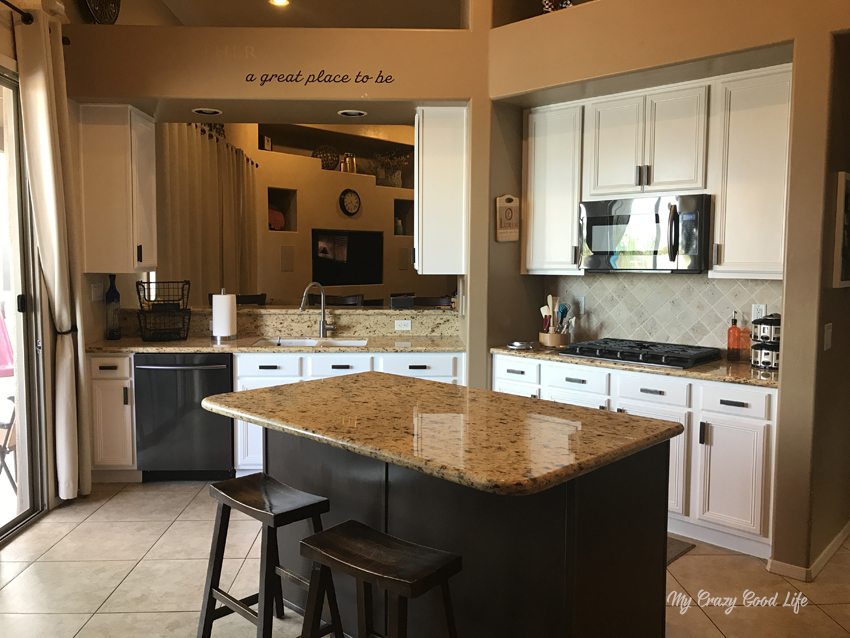 Since the house all melds together, without any distinct "rooms" other than the bedrooms and bathrooms, you can imagine what's coming next. We didn't love the brown walls and really wanted to paint them gray, and also wanted a few accent walls in there.
So, we did.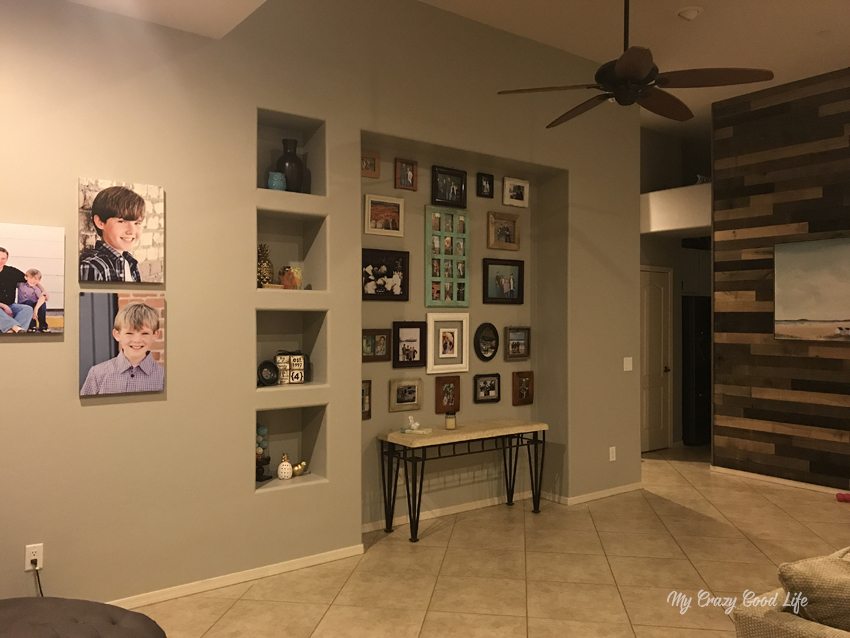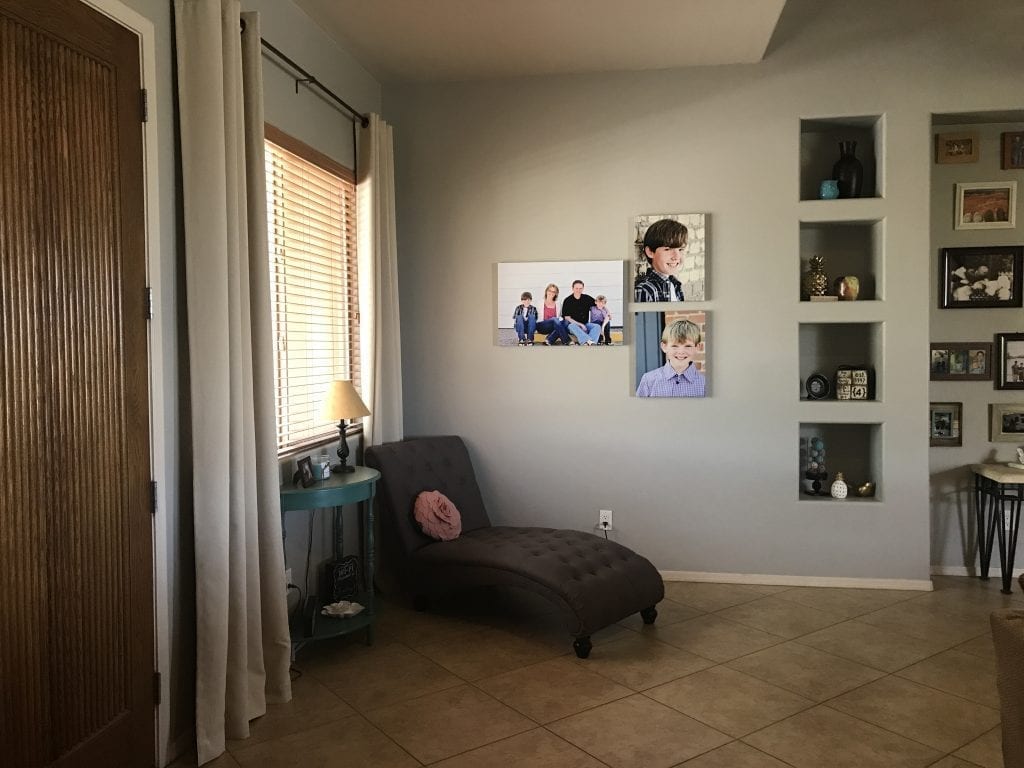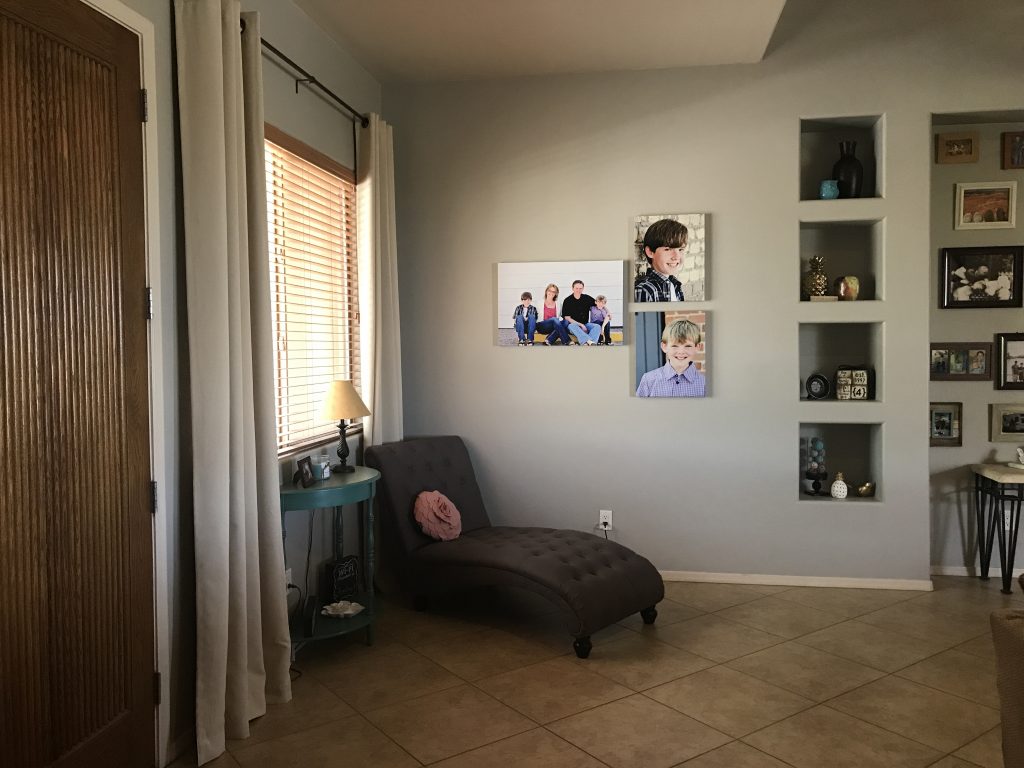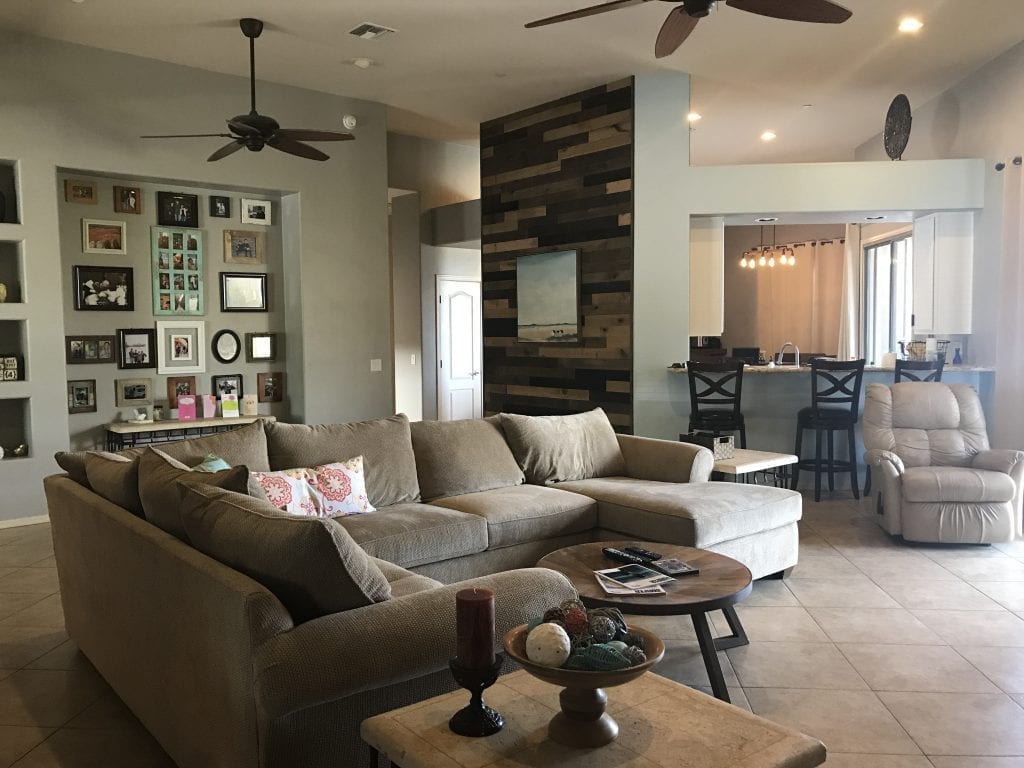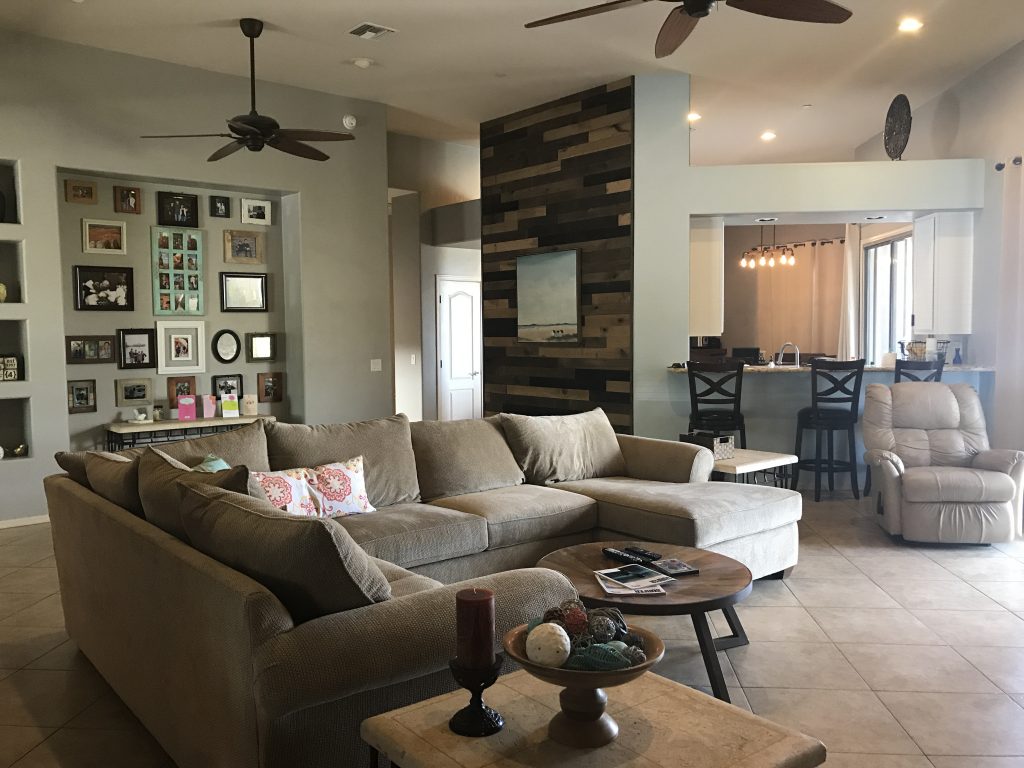 Painting a room gray is no joke! My biggest tip for you–buy samples of each gray you want and use the entire thing on a wall. Painting a spot (like in the picture below) does nothing to tell you how the paint will look in a room.
And once the room was painted, we definitely needed some new decor to match our new colors.
Does this story feel a little like, "If you give a mouse a cookie…?" That's how I've felt for the last few months during all of this.
When you ask your little guy to take a picture of a wall, he'll probably sit on the couch and not open the blinds because he's too busy watching Hawaii 5-0. And you might not realize that it happened until a few hours later after you paint, but let's be honest… this is the before. Aren't we all just here for the after?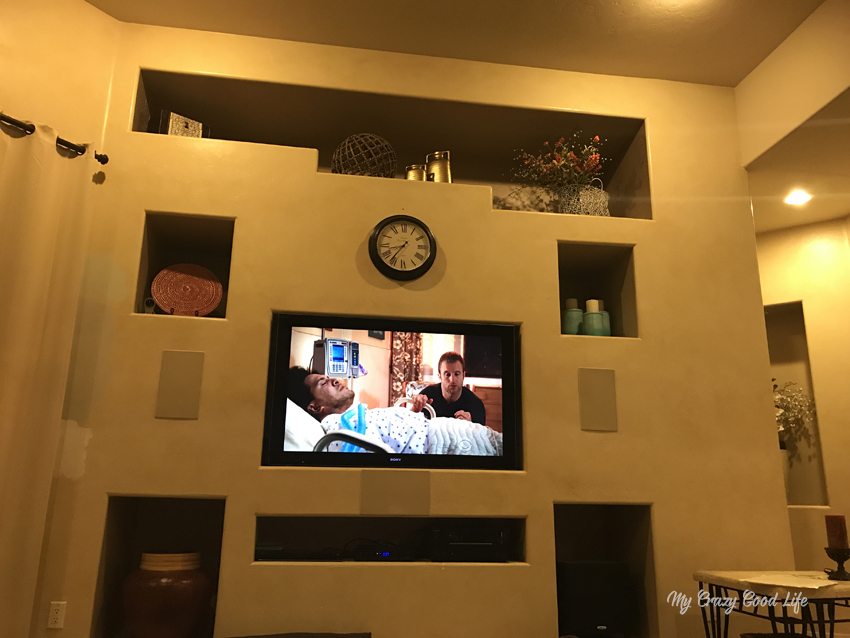 Here's our after–lightened up, better colors, and some serious mood changes.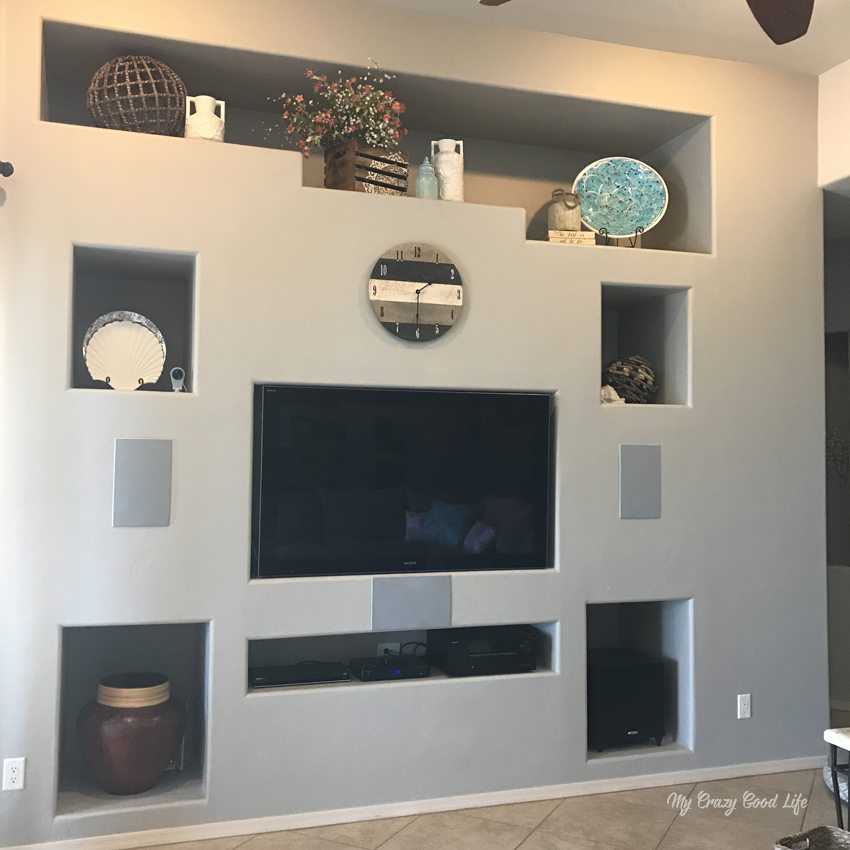 I spent a lot of time shopping for this wall because it's the first thing you see when you walk into the house. I wanted it to be perfect, and I struggled to much finding "things" for it. You know what "things" are, right?
All of the decor in perfect sizes and colors–and we want them to match, but not match too much. It was tiring–running from one store to the next and trying to remember what I bought. After getting a few pieces, I received an email from Bellacor asking if I'd like to review some home decor products–seriously perfect timing, right?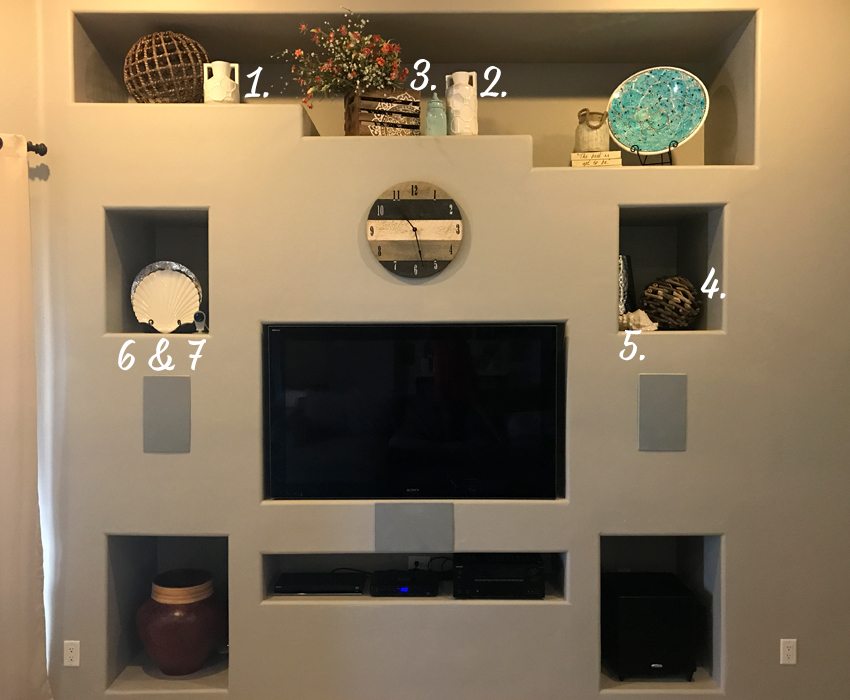 We also ordered this Blue Ceramic Shell that looks beautiful in our refreshed bathroom: