Do you love musicals? Sing-alongs? Fun comedy shows? Medieval times?
Galavant is for you.
ABC's new 4-week musical series Galavant is full of singing and laugh out loud moments like these:

If you're the sing-along type, you'll want to make sure to study the Galavant song lyrics! I have them in written and video form: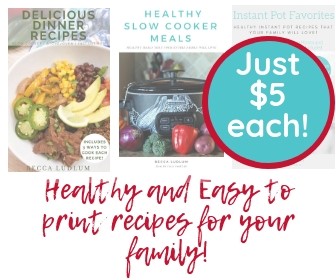 I had a chance to sit down with the star of
Galavant
, Joshua Sasse, and Executive Producers Dan Fogelman, Alan Menken, and Glenn Slater, and chat about the series, as well as screen a couple of episodes!
Executive Producer Dan Fogelman started our interview with a quick tip:
If you like Princess Bride and Game of Thrones and Monty Python you're more likely to like this show than people who don't.
Dan was lighthearted and funny–the perfect person to produce the fun show. Dan, Glenn, and Alan previously worked together on Tangled and loved the idea of a musical comedy made for TV. Producing a musical show like Galavant isn't easy–fitting in the songs with the shows (and the shows with the songs) is tough work. They created 24 songs and over 30 musical moments for the eight episodes of Galavant. The first show actually has the least amount of songs!
How in the world do they coordinate the shows and songs?
1. The writers collaborate on an episode by "mapping out" all of the musical moments.
2. Alan and Glenn sit down and revisit the episodes, one by one. Most episodes began with the music ideas written first. Once the music was set into place, the episode and lyrics were written around those scenes.
3. It took 2-3 days for each episode to be written, before the final editing.
Galavant Fun Facts
This musical comedy is the first of its kind on American TV.
CostumeDesigner Susannah Buxton also worked on the hit show Downton Abbey.
Series star Joshua Sasse was asked if he could sing as an afterthought during his interview. Everyone was blown away by his voice!
Though not a series aimed at children, Glenn tested the lines on his two tween sons to see what they understood and what went over their heads.
Galavant was filmed in England–there are no background props.
Galavant premieres on ABC tonight–SUNDAY, JANUARY 4–from 8:00-9:00 p.m., ET with two 30 minute back-to-back episodes. The eight episode series will run through Sunday nights in January.
Keep up with Galavant on social media, and interact while watching! Facebook, Twitter (#Galavant), and Instagram.
 I attended press events with Disney and ABC TV, which included interviews with the Executive Producers and star of Galavant. I was provided with an expenses paid trip to Los Angeles in exchange for my coverage about the events. No other compensation is given. Of course, opinions and experiences are my own. Media is courtesy of ABC.