Meet Larry: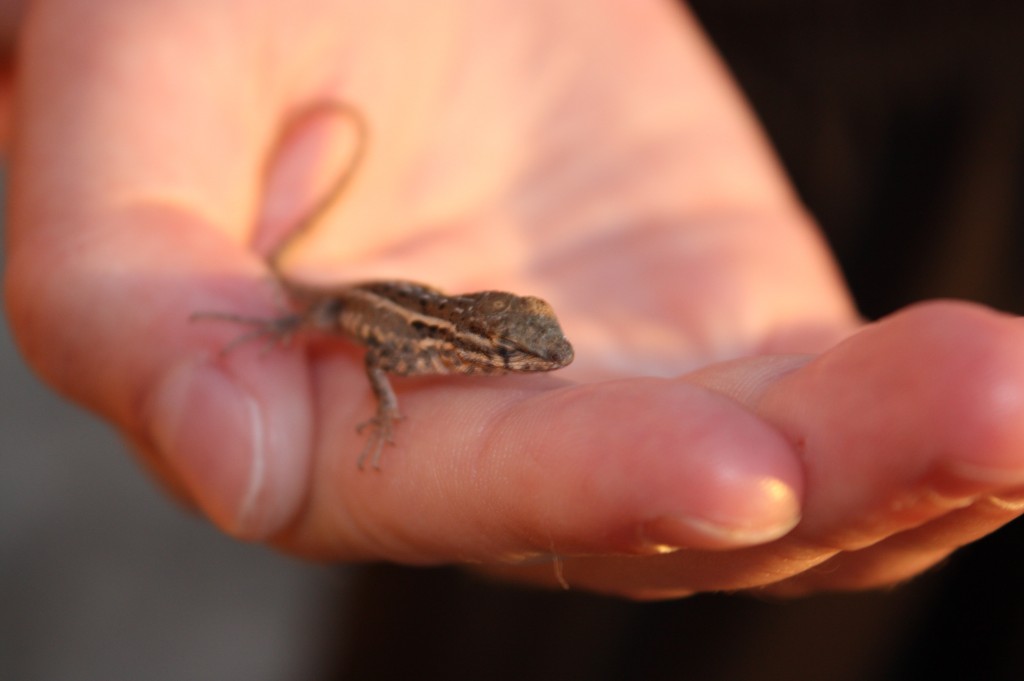 We found him climbing our house this evening.
Larry is a very brave lizard.
I know this because he obviously saw Jack from up there on the wall, and still decided to come down to say hello.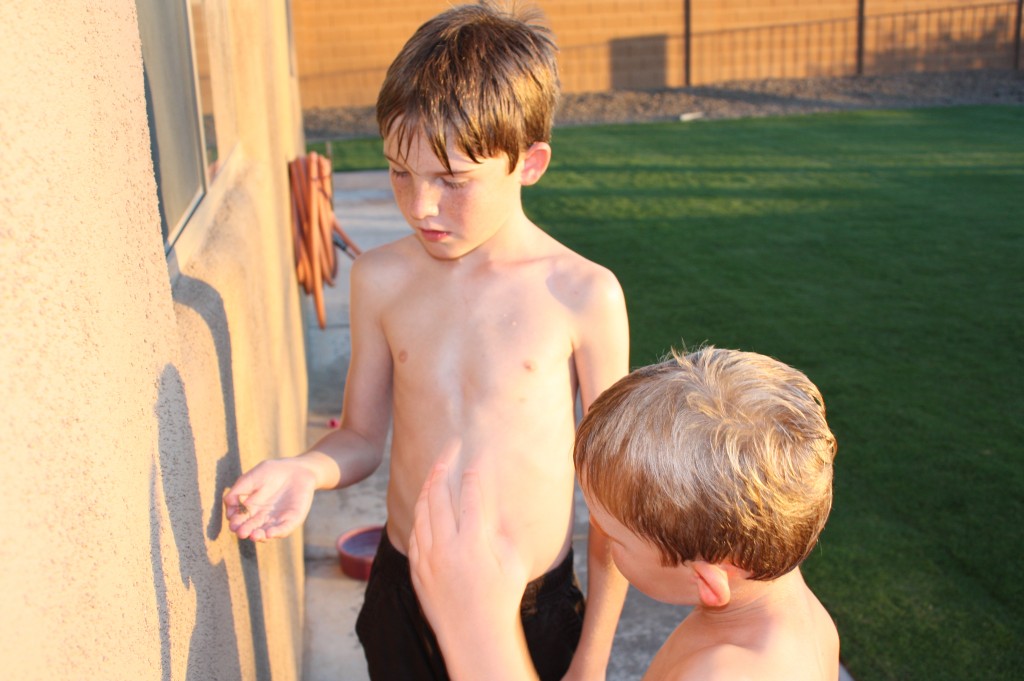 The boys had just dried off from swimming and were so excited to play with their new pet.
You see, we don't get many lizards in our backyard (because of our lizard chasing dogs).
Can you tell how excited the boys were?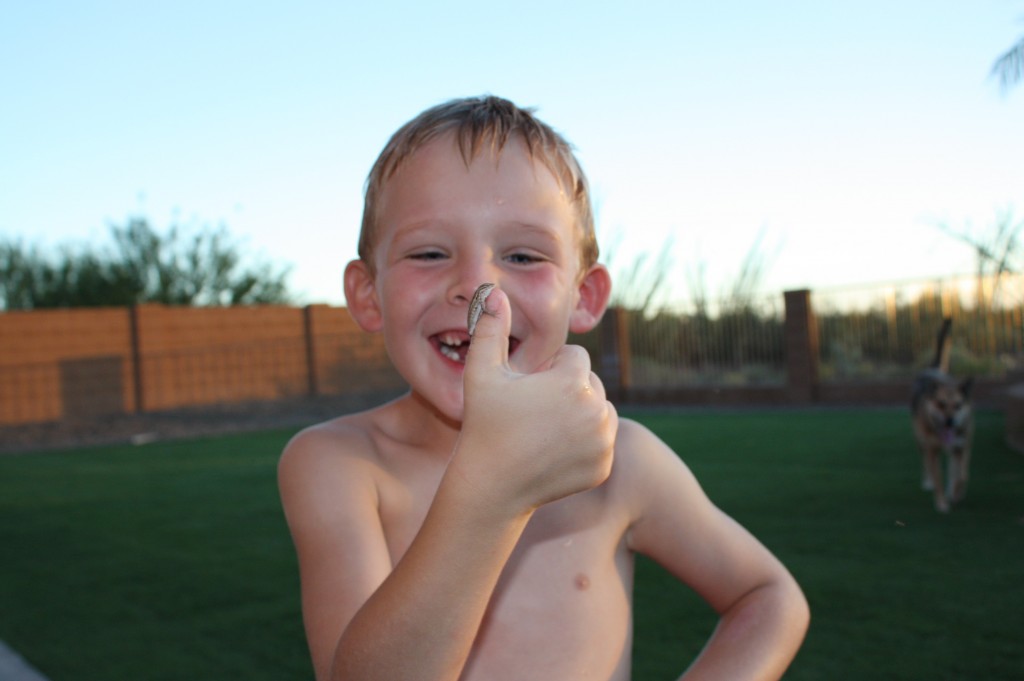 It's funny… Larry moved a lot more when Jack was holding him.
I think he was trying to escape.
Here's Jack concentrating on not. dropping. the. lizard.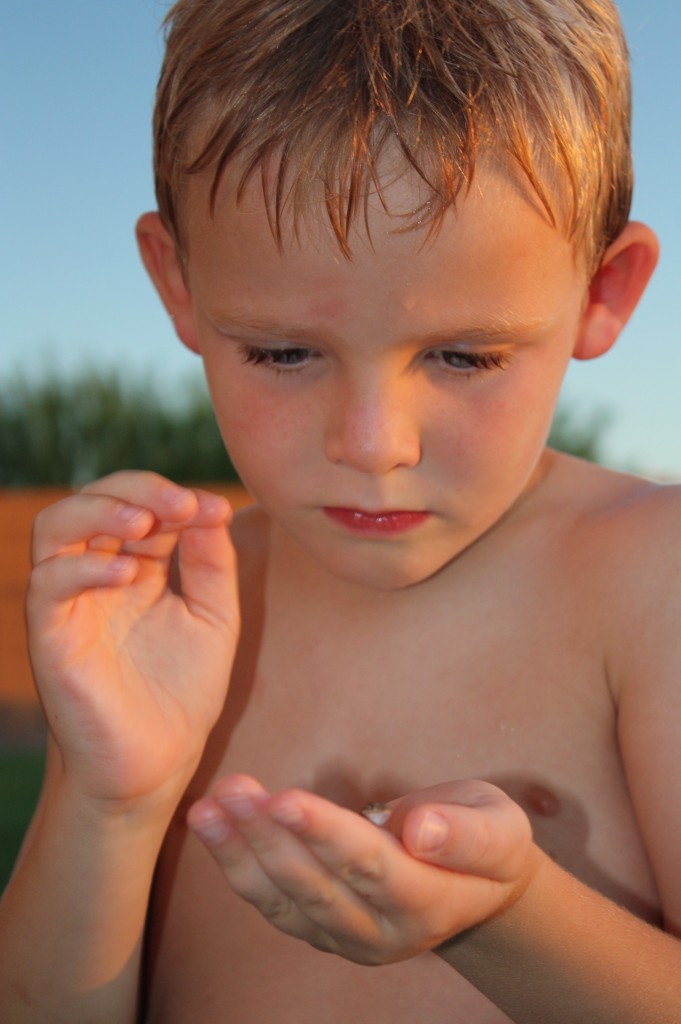 When Michael held Larry, he didn't move an inch.
Again:
Michael: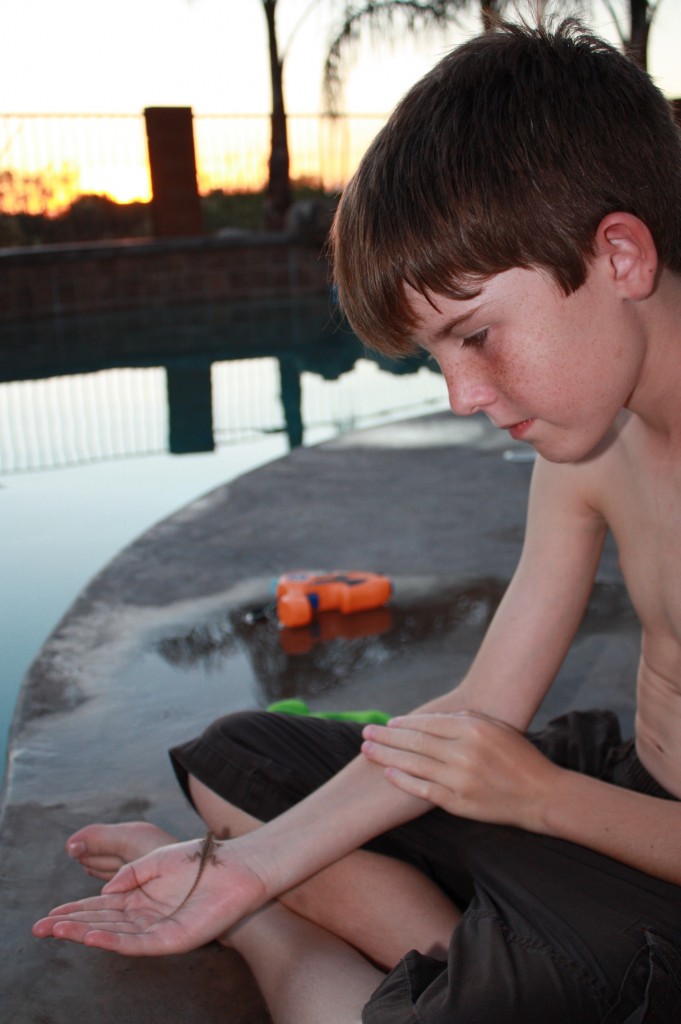 and Jack: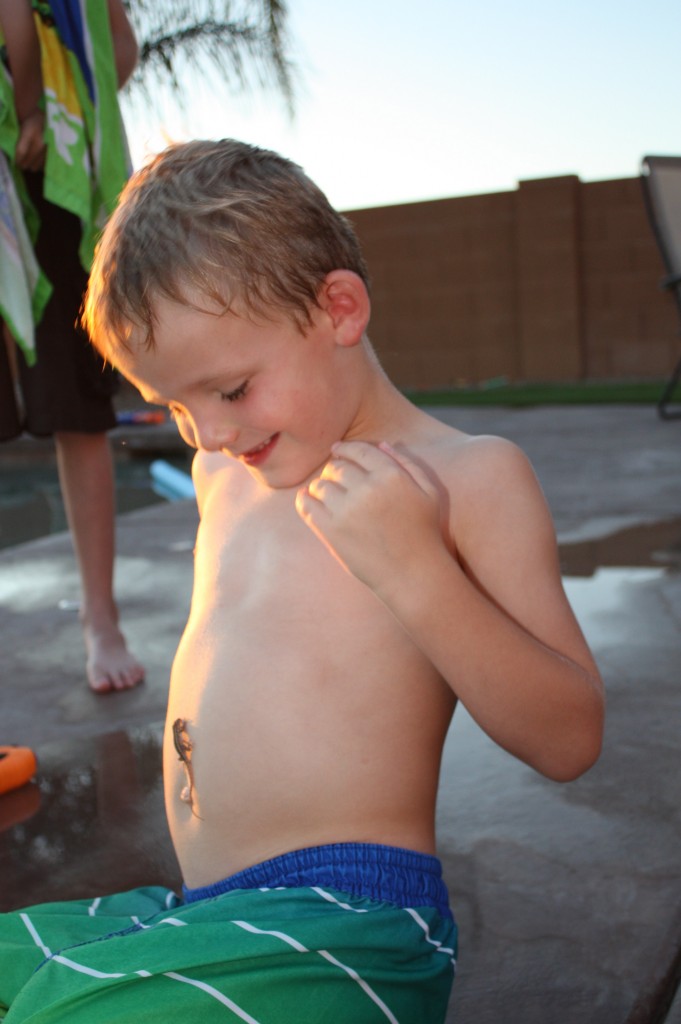 Michael: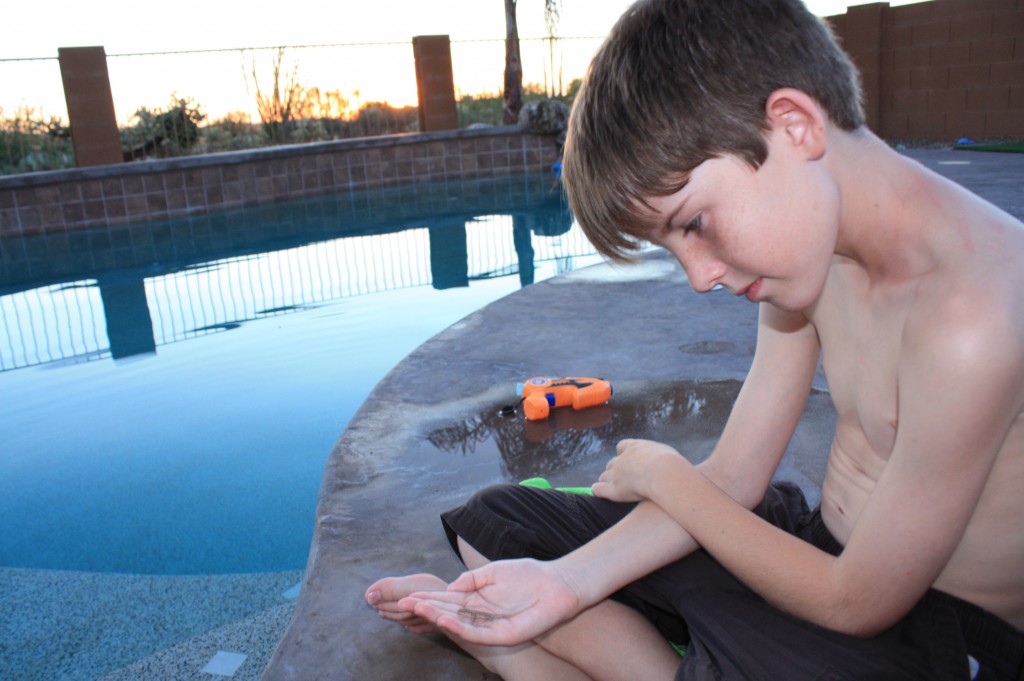 Jack: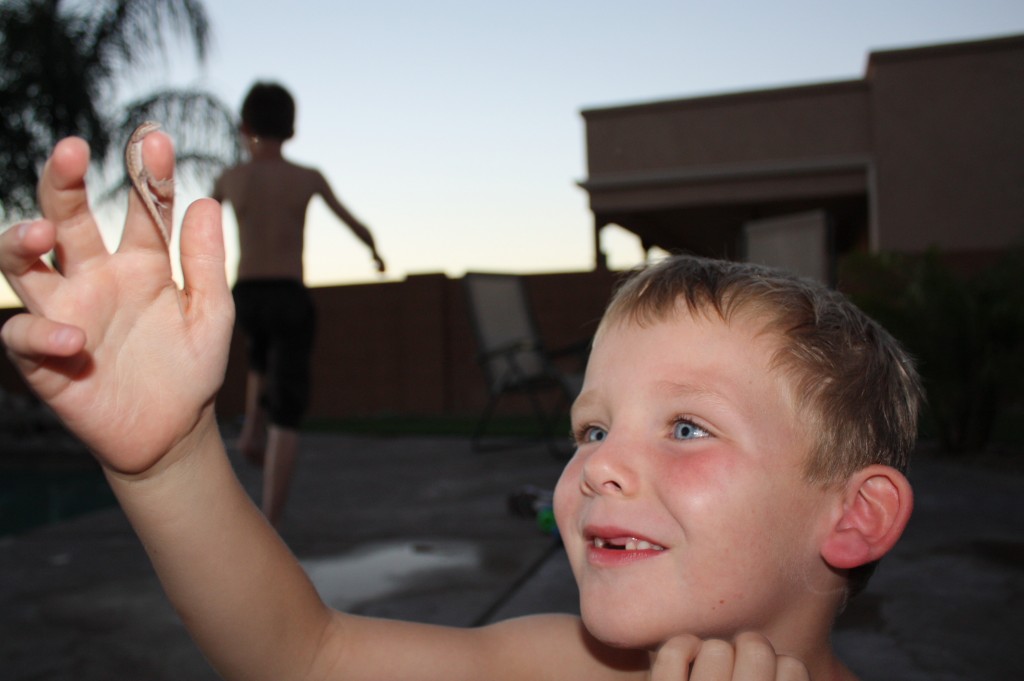 Do we all see how this story is ending?
We played with the lizard for about 40 minutes.
Jack liked the name Larry The Lizard (first, middle, and last), but Michael liked "Little Dude."
Jack liked to see where Larry would "stick" to him.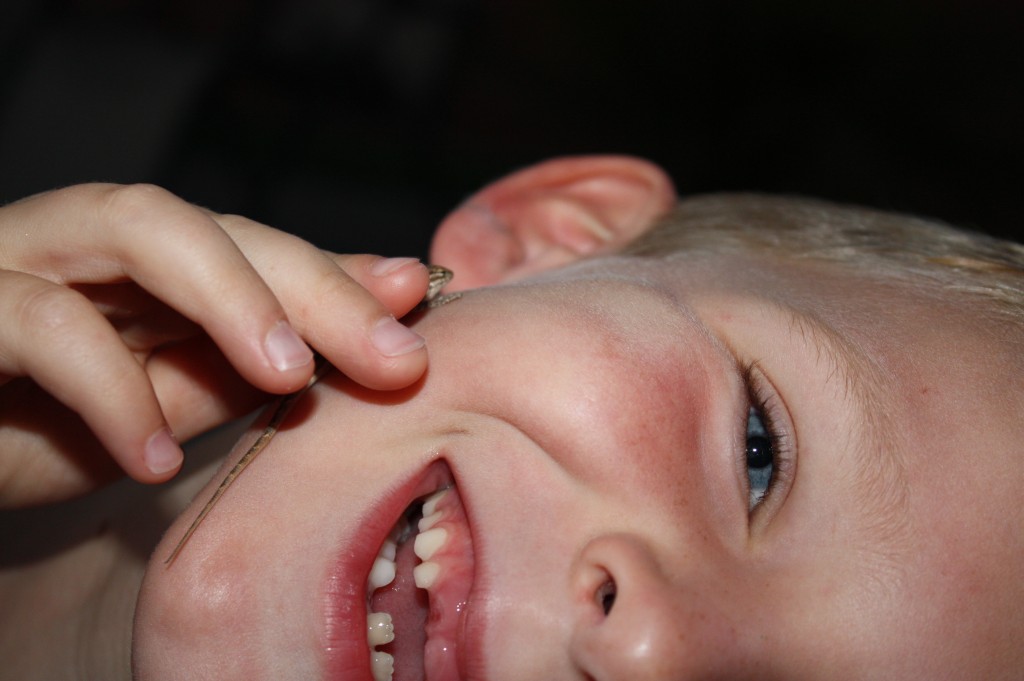 Michael liked to watch the little dude breathe.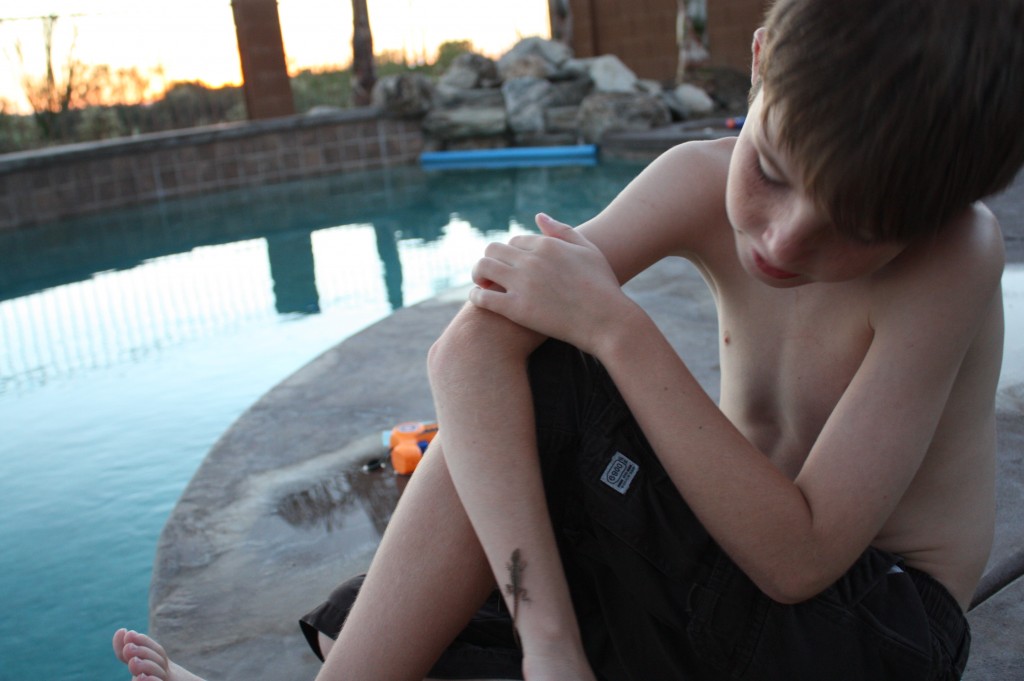 The boys took turns with Larry.
During Jack's last turn, well… see for yourself.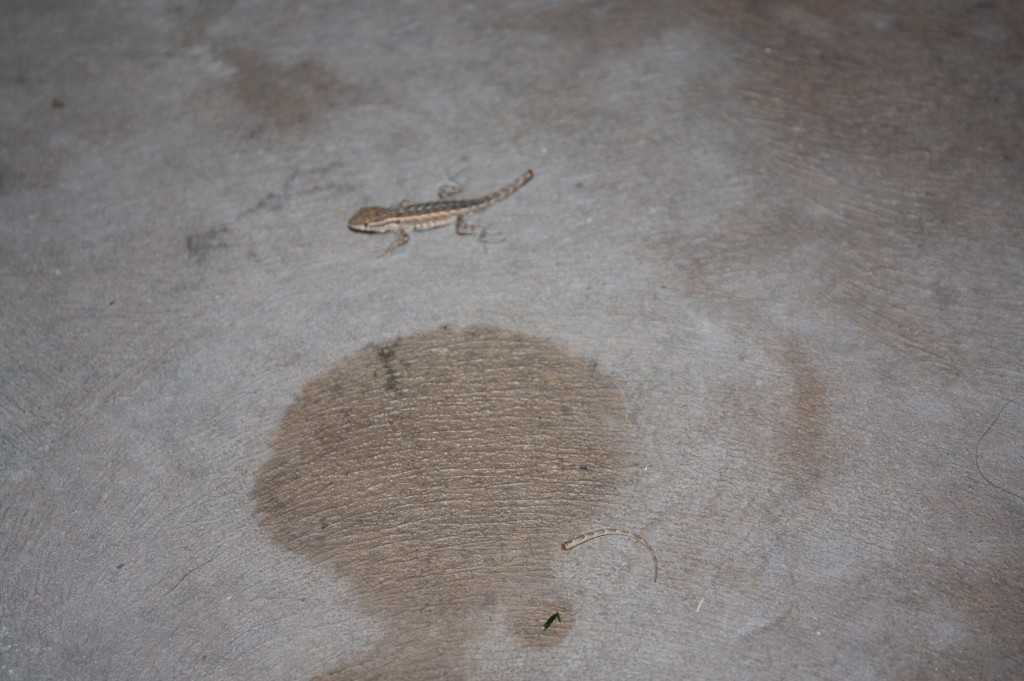 Larry T. Lizard dropped his tail.
They do that when they're terrified, you know.
It happened right about the time Jack tried to get the lizard to climb up his back.
Michael came to the rescue, and put Larry back on the house where we found him.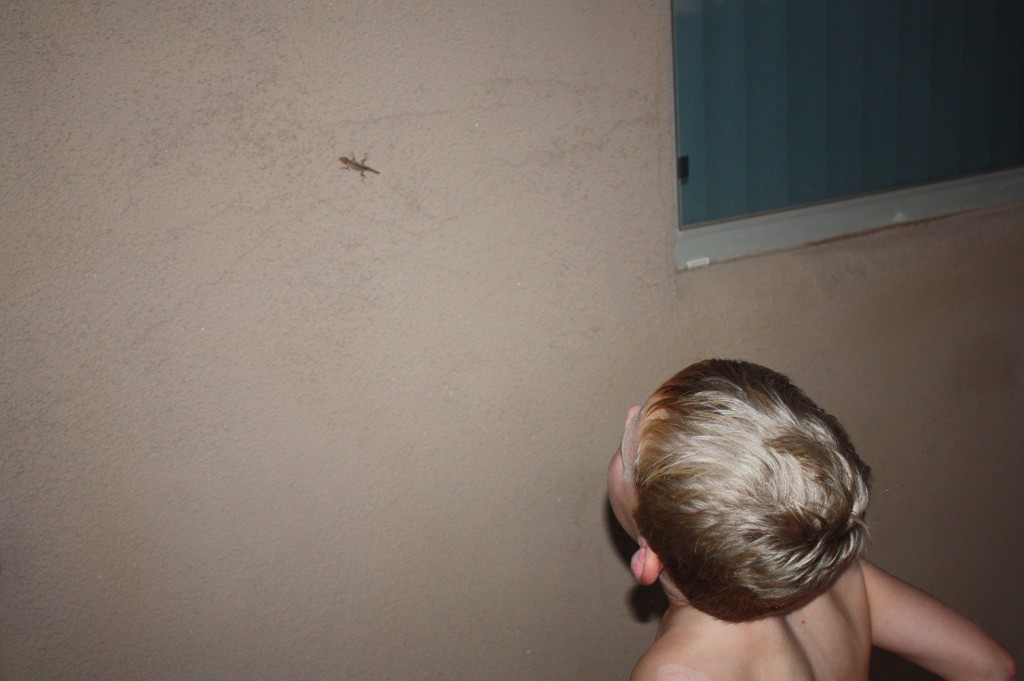 Minus a tail.
This post is linked to Angie's Wordful Wednesday Carnival – go check it out!