You might not think that hard boiled eggs are a pain to make…unless you've been there, struggling to peel them, only to realize that they are either over or under boiled. Today I'm going to show you the easiest way to make hard boiled eggs. This is how you can make perfect Instant Pot hard boiled eggs. They come out perfectly every time!
I use this method to make Instant Pot hard boiled eggs at least once a week. I can make enough hard boiled eggs to fill all of my meal prep needs and have some for the family to snack on!
When you need to make some hard boiled eggs in a hurry this is the perfect method. There's no muss, no fuss, no waiting for water to boil, they're done in just 5 quick minutes.
This is just another one of the many ways that the Instant Pot makes things so much quicker and easier. Everything from Instant Pot Meal Prep, to desserts, and dinners. The Instant Pot can do so many awesome things. If you haven't purchased one yet check out this post all about them! You'll see all of the features, accessories, uses, and more.
Instant Pot Hard Boiled Eggs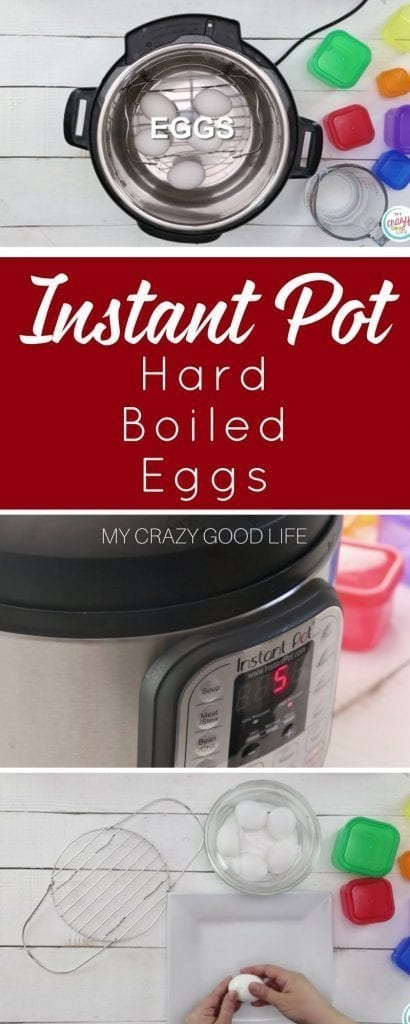 What You Need for Instant Pot Hard Boiled Eggs:
Instant Pot
Instant Pot Rack
Eggs
1 Cup Water
How to Make Instant Pot Hard Boiled Eggs:
Place metal rack inside the Instant Pot.
Places eggs on the metal rack.
Add 1 Cup of water to the bottom of the Instant Pot.
Use the manual setting for 5 minutes.
Release steam and allow rack to cool or use gloves to remove.
Place hard boiled eggs in cold water.
Peel and enjoy!
If you are cooking at a higher altitude you might have to add a few minutes in order to get perfectly cooked hard boiled eggs. Check out this post to see how much time you need to add for your altitude!
Weight Watchers | 1 Egg | 2 Smart Points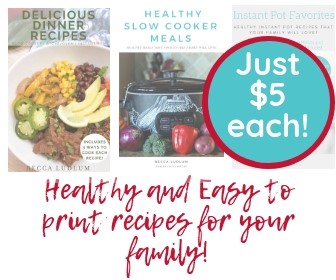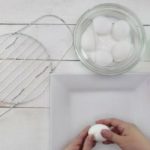 Instant Pot Hard Boiled Eggs
Here's another time saving tip with Instant Pot hard boiled eggs. Just in time for dying, decorating, and meal prep! These eggs are so easy to peel too!
Ingredients
Instant Pot

Instant Pot Rack

Eggs

1

Cup

Water
Instructions
Place metal rack inside the Instant Pot.

Places eggs on the metal rack.

Add 1 Cup of water to the bottom of the Instant Pot.

Use the manual setting for 5 minutes.

Release steam and allow rack to cool or use gloves to remove.

Place hard boiled eggs in cold water.

Peel and enjoy
Recipe Notes
Weight Watchers | 1 Egg | 2 Smart Points 
33