Getting that perfect holiday photo doesn't get easier as the kids get older. I wish it did. Getting great holiday family photos with tweens can be stressful. You don't want to be too serious, but you can't let the shoot get out of control. You want to capture their personality without them photobombing the Christmas card.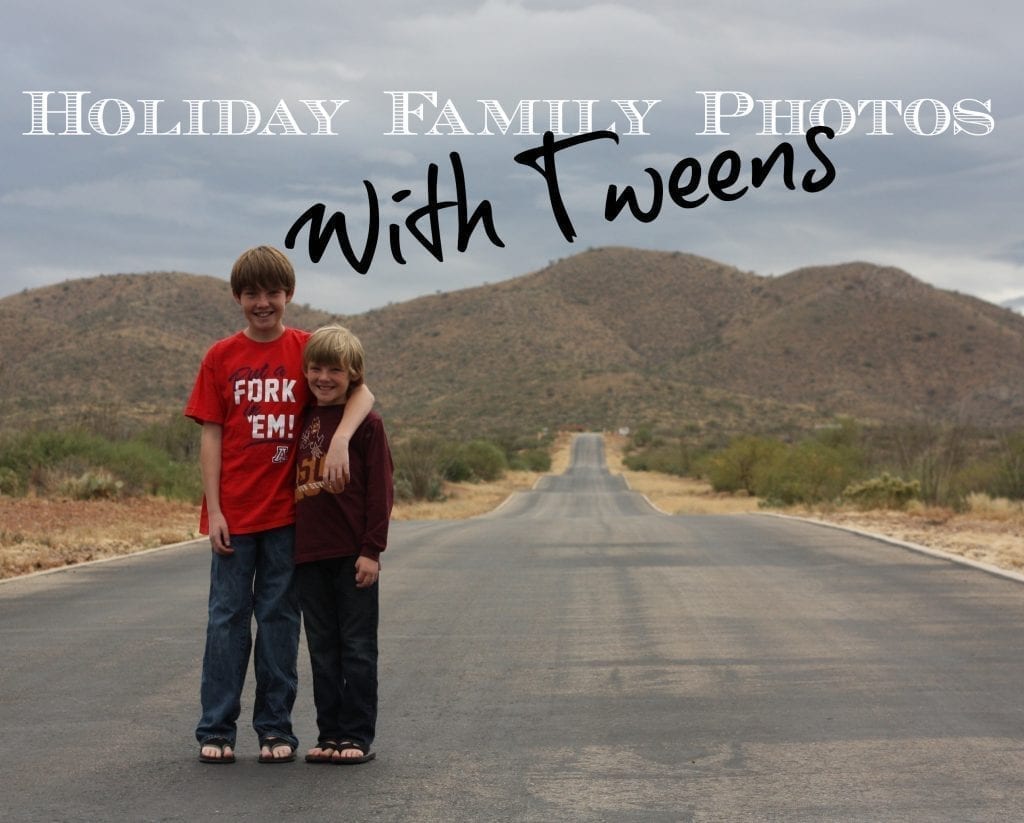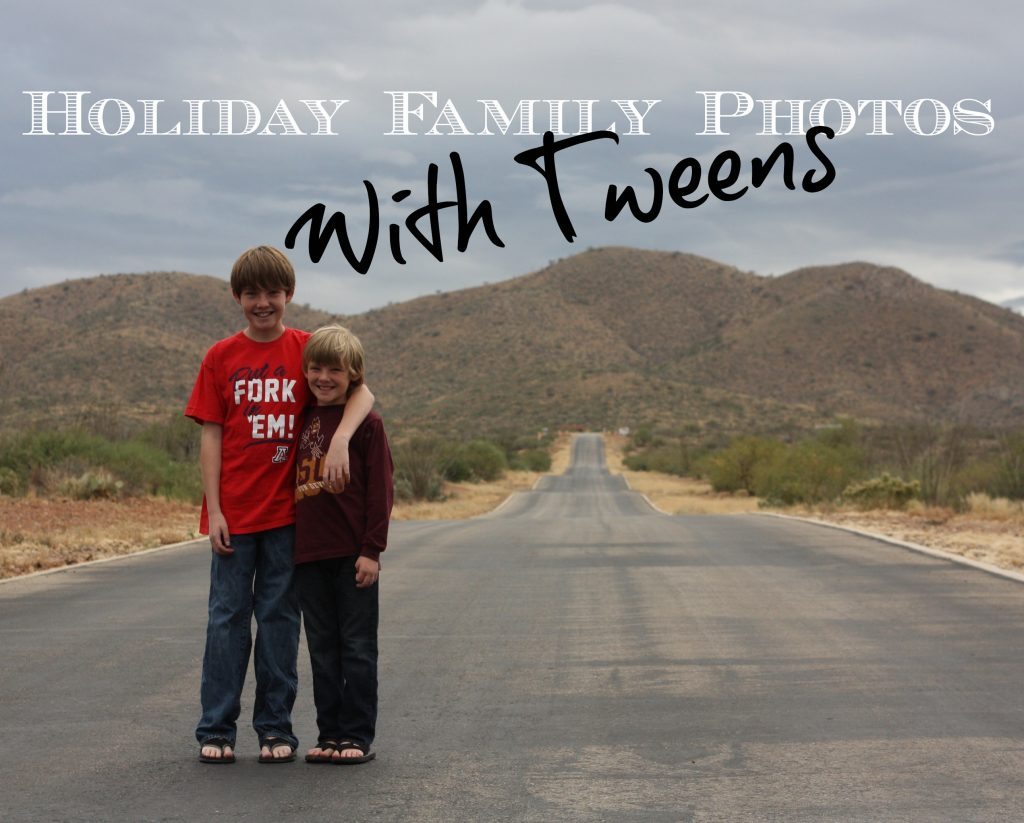 A couple weeks ago we set out for our annual Christmas card photo. We had a blast with last year's photo and wanted to do something equally as fun this year. If you remember, Steve jumped ship switched teams two years ago when he decided to attend the "other school" for his grad program. This caused a little bit of rivalry in our house that has just gotten worse (in a friendly way) during 2012. We decided it would be fun to bring some of our team spirit into the holiday photos.
Here's a preview of how one – ONE – of the photos for our card went.
Michael: "Jack, stop touching me."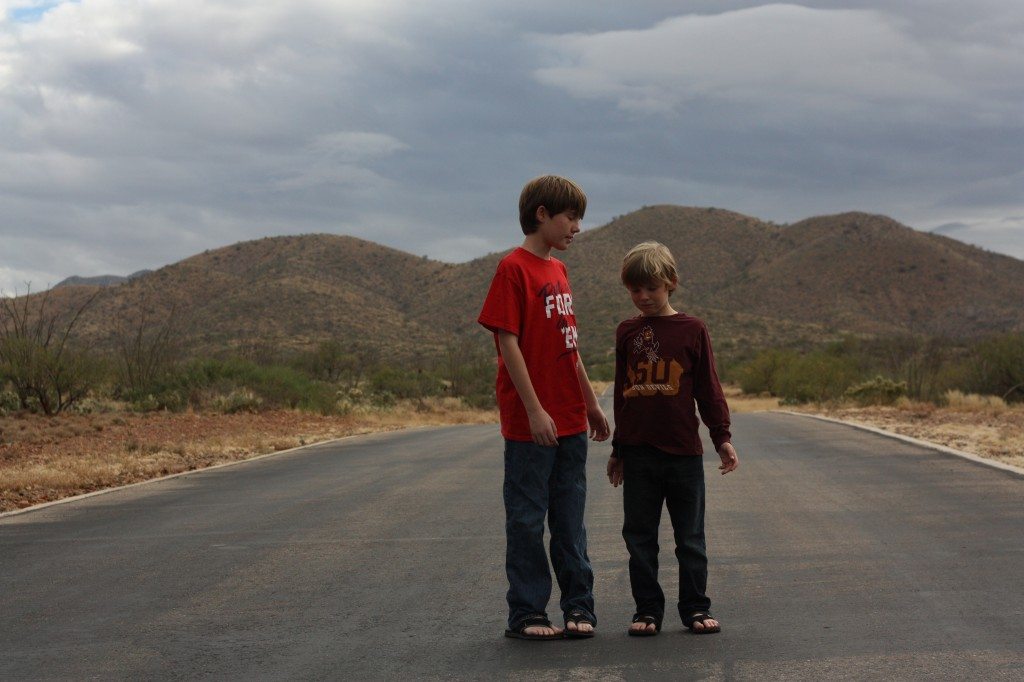 Mom: "Guys. Smile and pretend you like each other."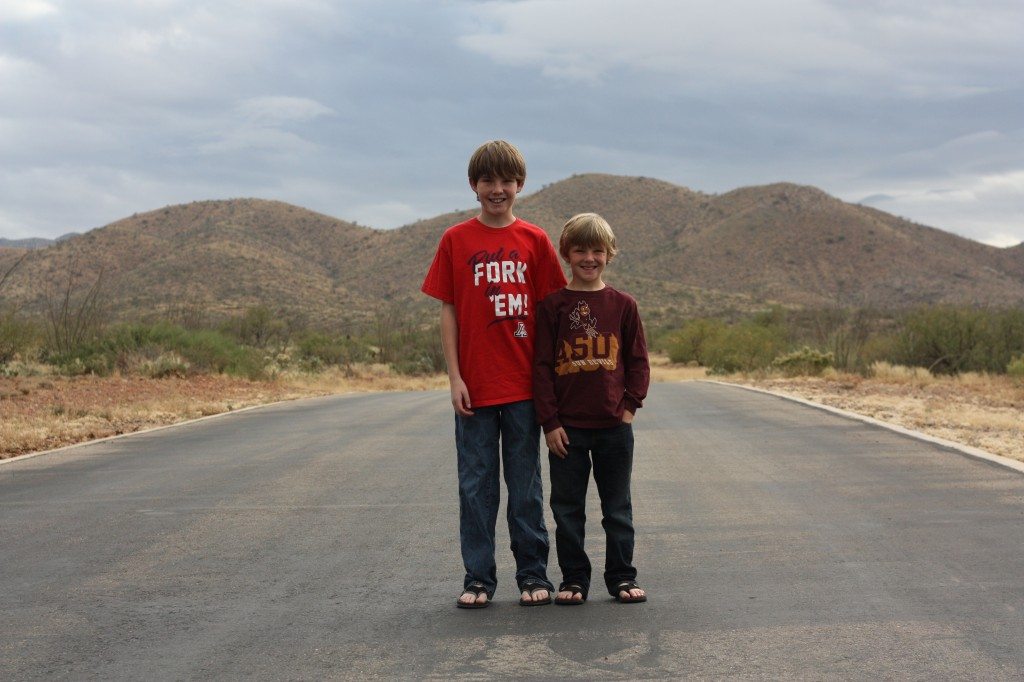 "Ok. Stop faking. I want real smiles."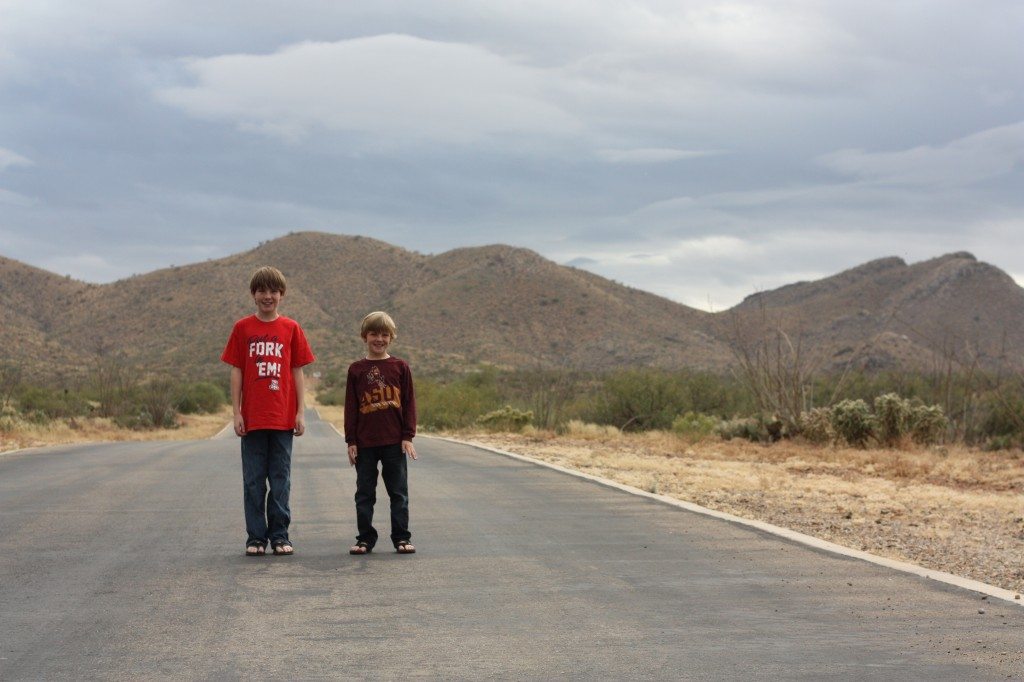 "Good. But now you need to get closer together. Like you like each other."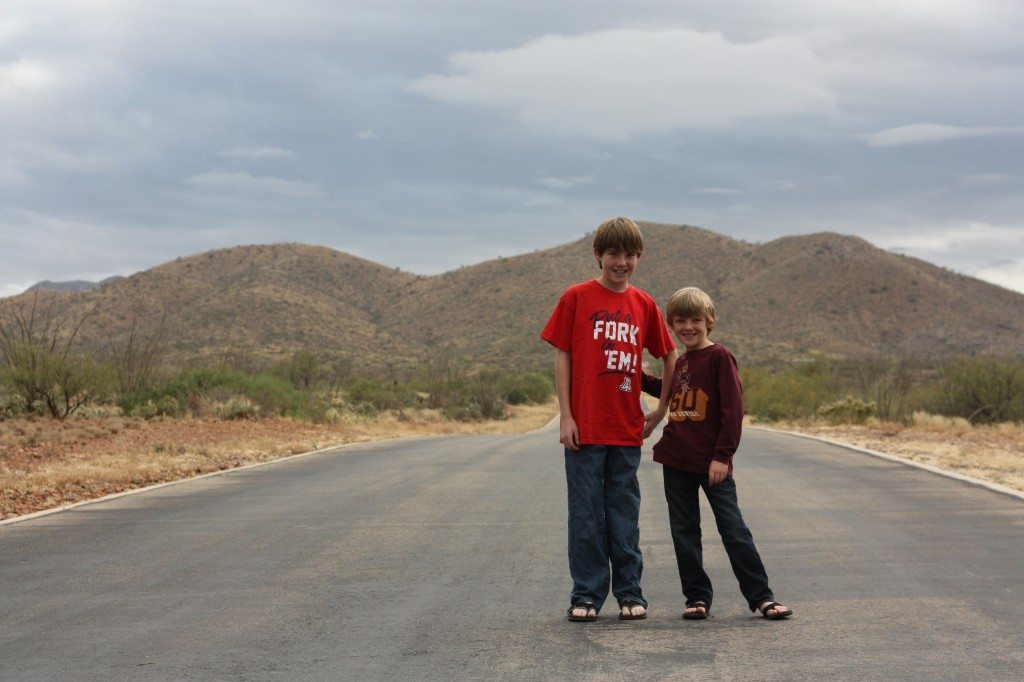 "Umm… no. Notsomuch."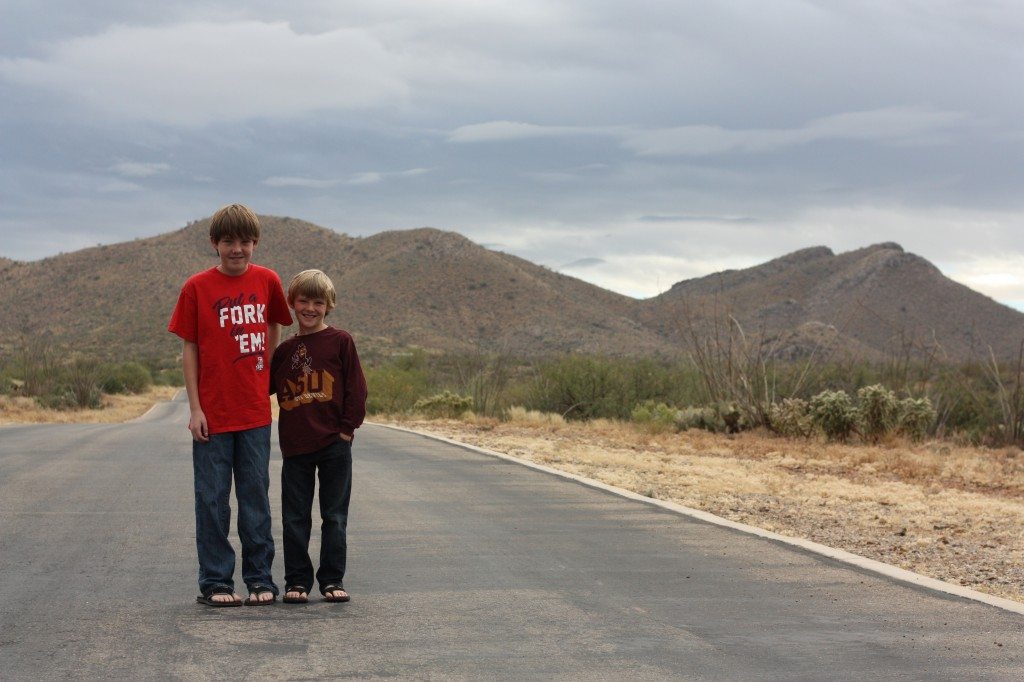 "Come on, guys. Michael, we get a nice picture in the next 5 seconds or we take your phone for a week."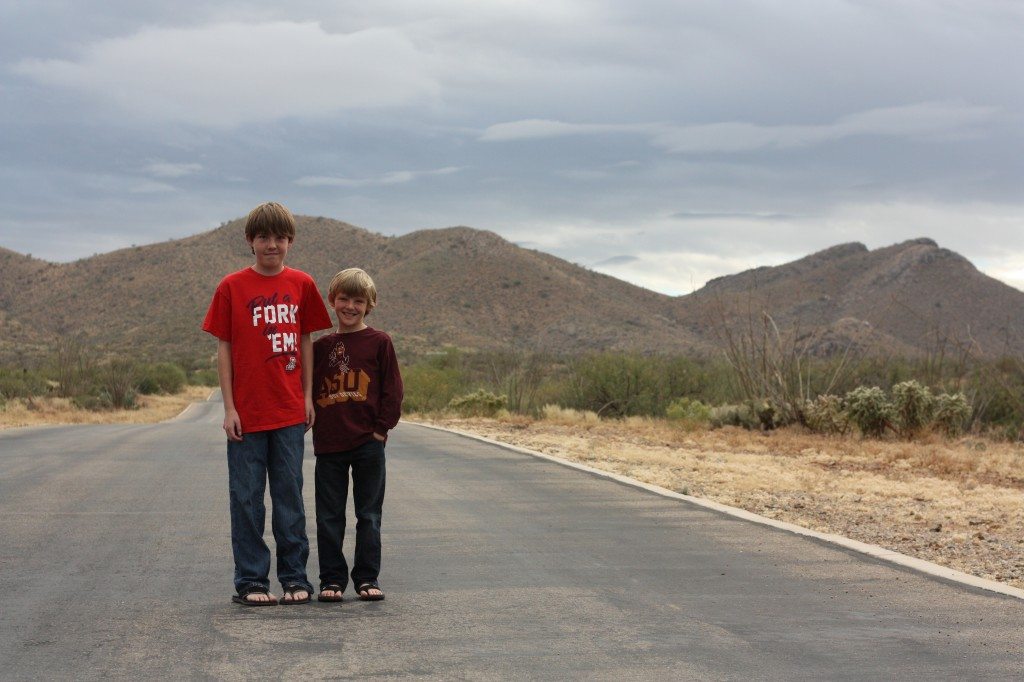 "Yes. I'm totally serious."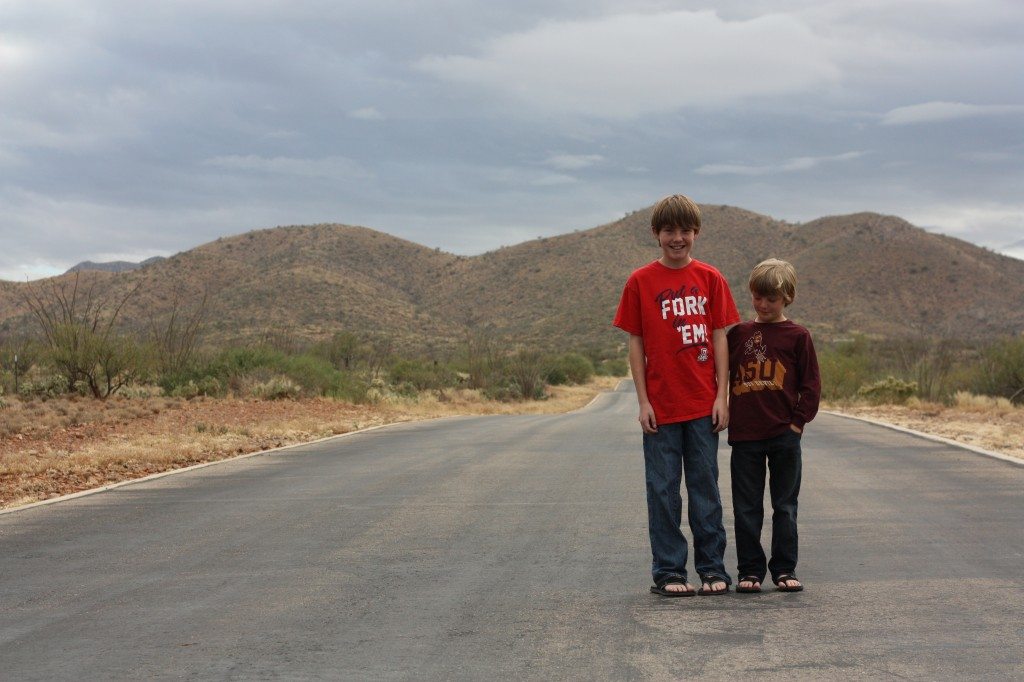 "That's better. Jack, stop trying to hold his hand. He's going to get mad."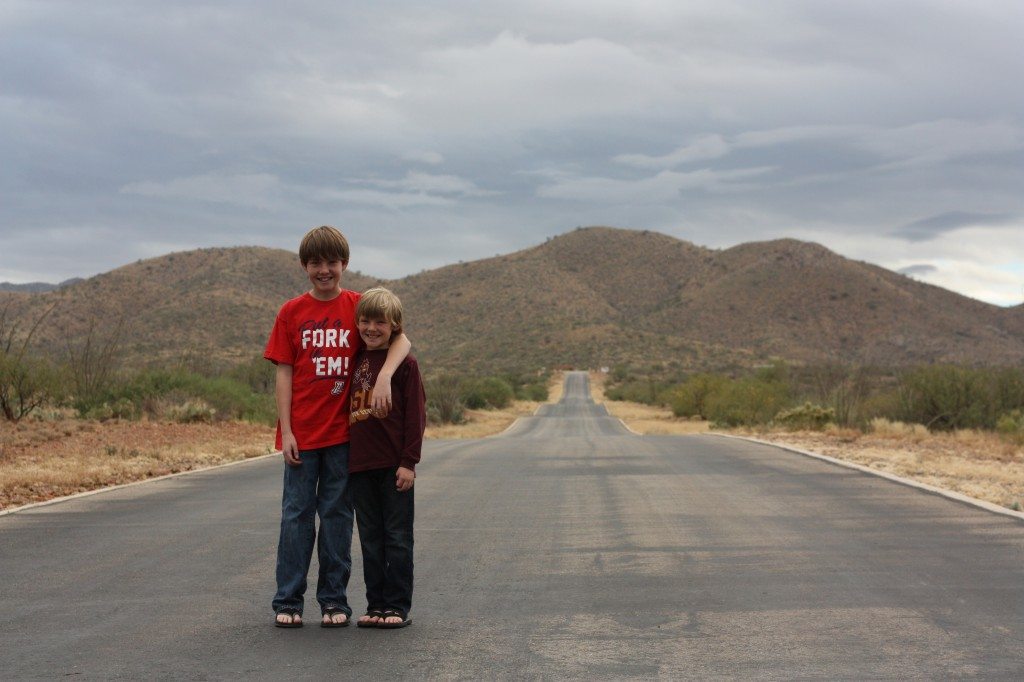 "That's better, guys. Thank you!"
How did your holiday photo shoot go?
0