This site contains affiliate links. Please see Policies for more information.
I had such a great time at the Cinderella movie screening last night! The movie was amazing, and the graphics (pumpkins and lizards and glass slippers!) blew me away. It was a bit heartbreaking, the perfect amount of funny, and overall a wonderful movie. The theme of the movie that comes up over and over again is Have Courage and Be Kind. I left the theatre thinking that everyone should have a daily reminder of these two things–they're so important.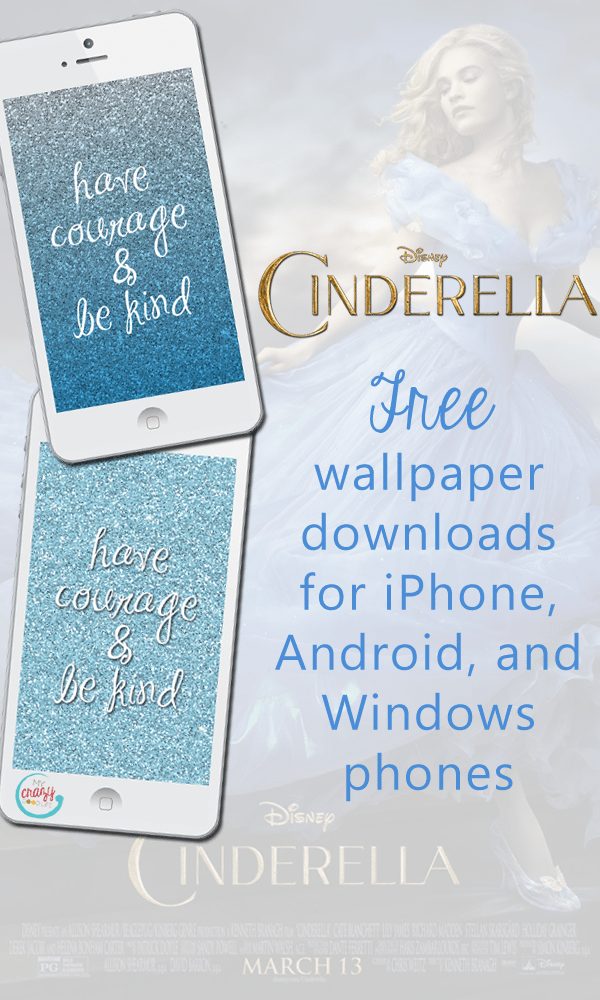 These free smartphone wallpapers are for you to use–you can choose the modern ombre wallpaper or the traditional Cinderella blue. They should fit all smartphones, but might need to be centered a bit before you "set" them. I hope they remind you to have courage and be kind throughout your day.
Click the phone to download each wallpaper.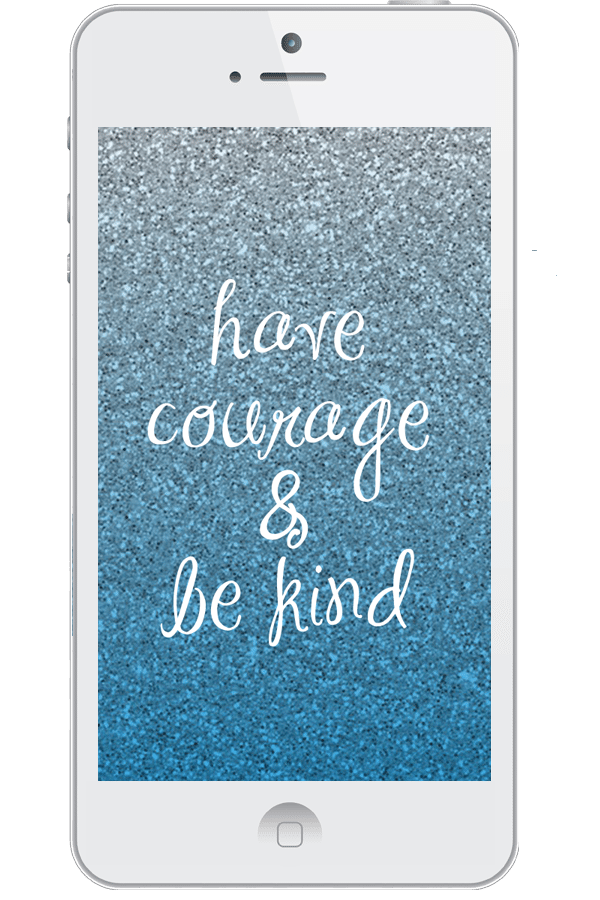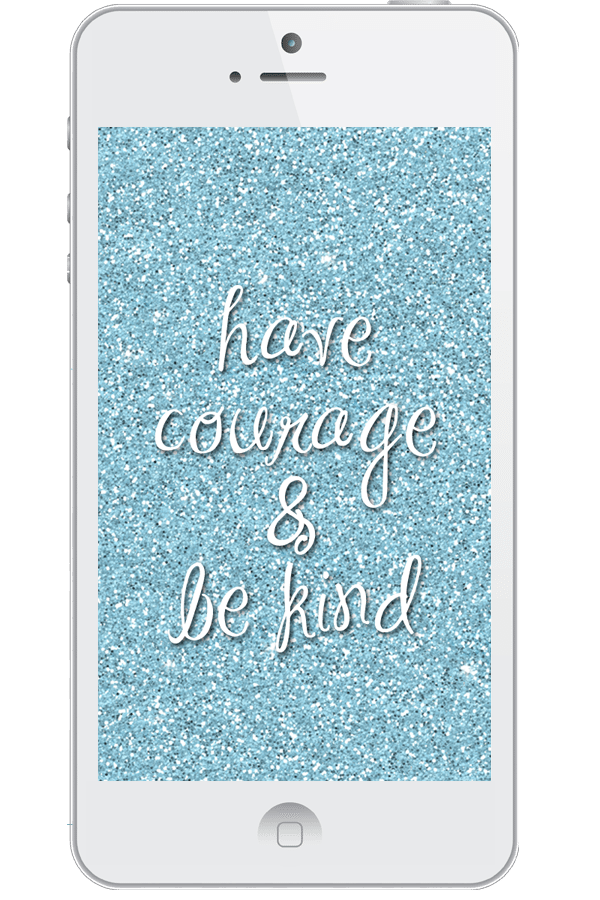 To add these wallpapers to your iPhone:
1. Open the picture on your phone. Tap and hold the image it until "Save Image" pops up. Tap on that.
2. Open your camera roll and tap on the photo you would like to add as your lock screen or home screen wallpaper.
3. On the bottom left corner you'll see a box with an arrow pointing up–tap that. Now tap "Use as Wallpaper" on the bottom of your screen.
4. Center your image and tap "Set."
To add these wallpapers to your Android phone, click here.
To add these wallpapers to your Windows phone, click here.
Looking for more Cinderella fun? Desert Chica has recipes, printables, and even easy no-sew costumes!
 Media provided by Walt Disney Studios Motion Pictures. Check back Friday March 13 for my parent review of Cinderella!