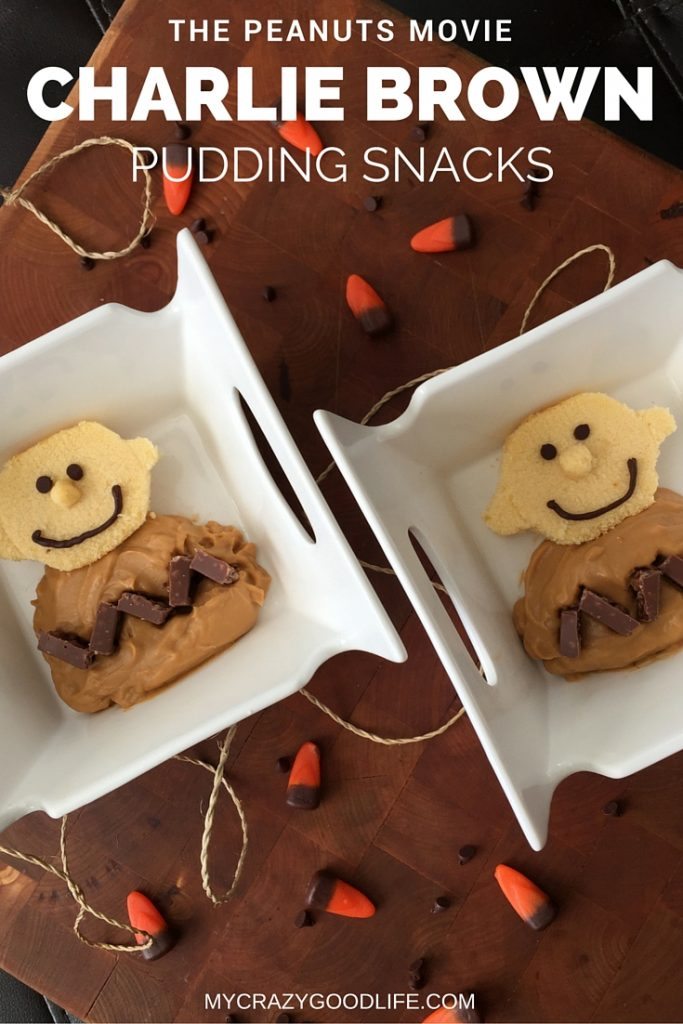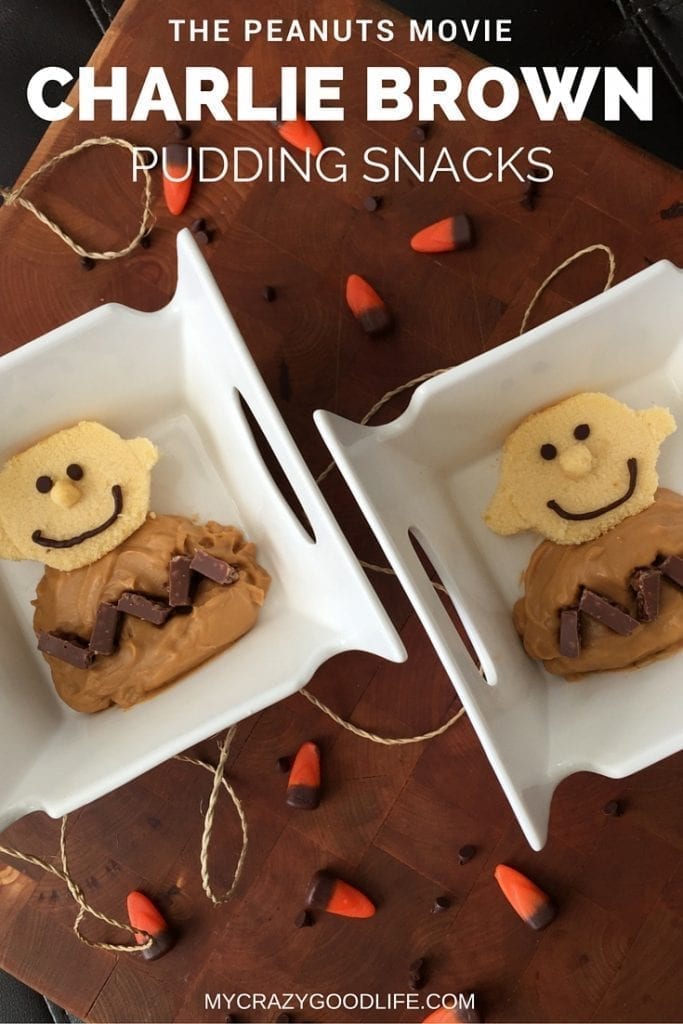 Easy Charlie Brown Snack
Ingredients:
Nestle Toll House Mini Morsels
Nestle Crunch Bar
Snack Pack Butterscotch Pudding
Frozen Pound Cake
Ziploc Bag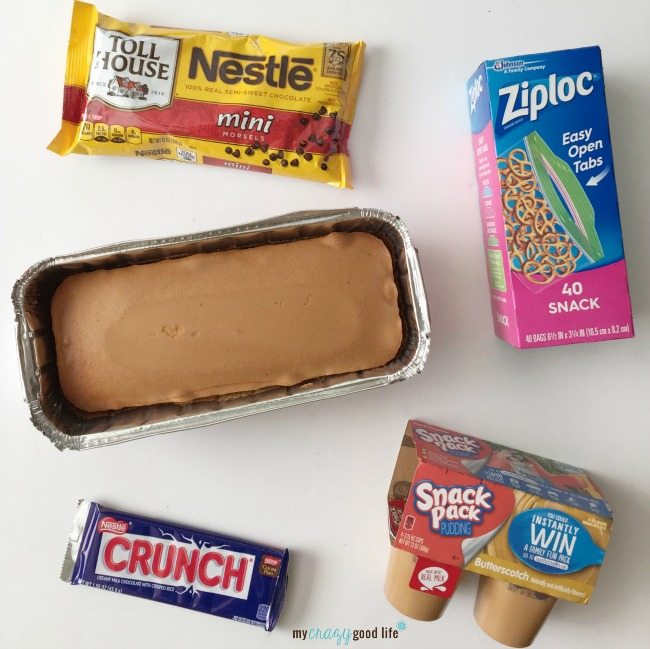 Instructions:
Place the contents of one Butterscotch Snack Pack into a serving bowl.
With a serrated knife, cut a 1 inch slice from your frozen pound cake.
You are going to cut Charlie's head from the pound cake slice. I used a small glass as a template. Remember to include his ears.
Insert two mini chocolate chips into your pound cake face forming eyes.
Pinch a small amount of reserved pound cake off and roll it to form Charlie's nose.
Place a teaspoon of mini morsels in a Ziploc bag and microwave until just melted (about 20 seconds).
Cut a small hole in the corner of the bag and use the melted chocolate to form Charlie's mouth.
Cut your Nestle Crunch bar into 1/2 inch sections and insert the candy into the pudding in a zig zag pattern to form his shirt.
Place your completed Charlie Brown face in the serving bowl above the pudding shirt.
Serve immediately.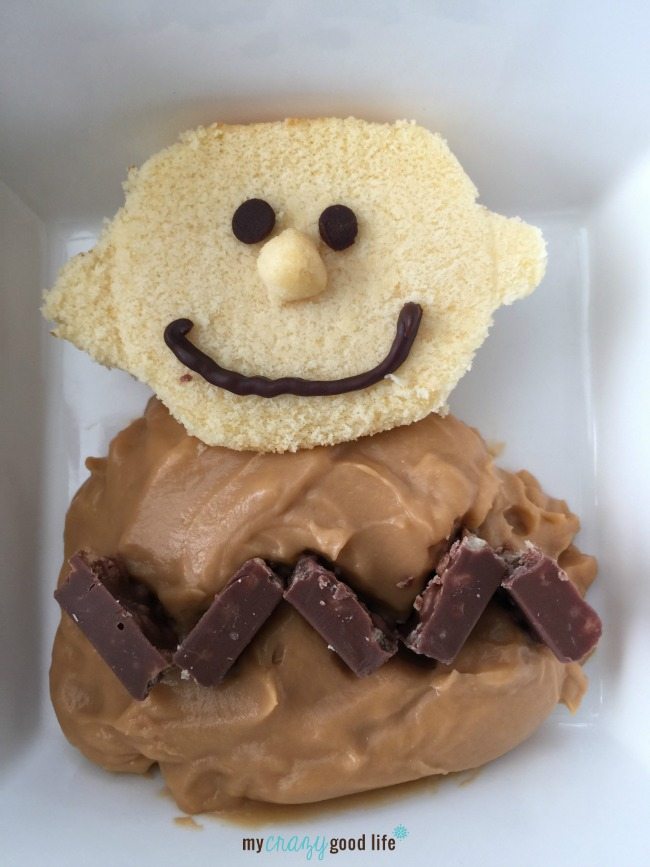 The Albertons Safeway family of grocery stores has a fun treat for you right now–trick or treat bags! Head into your local store to find these limited time (free with purchase) trick or treat bags for your little one.