These Doughnut Pops are so easy and a fun treat for kids.
Doughnuts are fun by themselves, but once you add the homemade marshmallow buttercream frosting and sprinkles, you definitely have a favorite treat on your hands!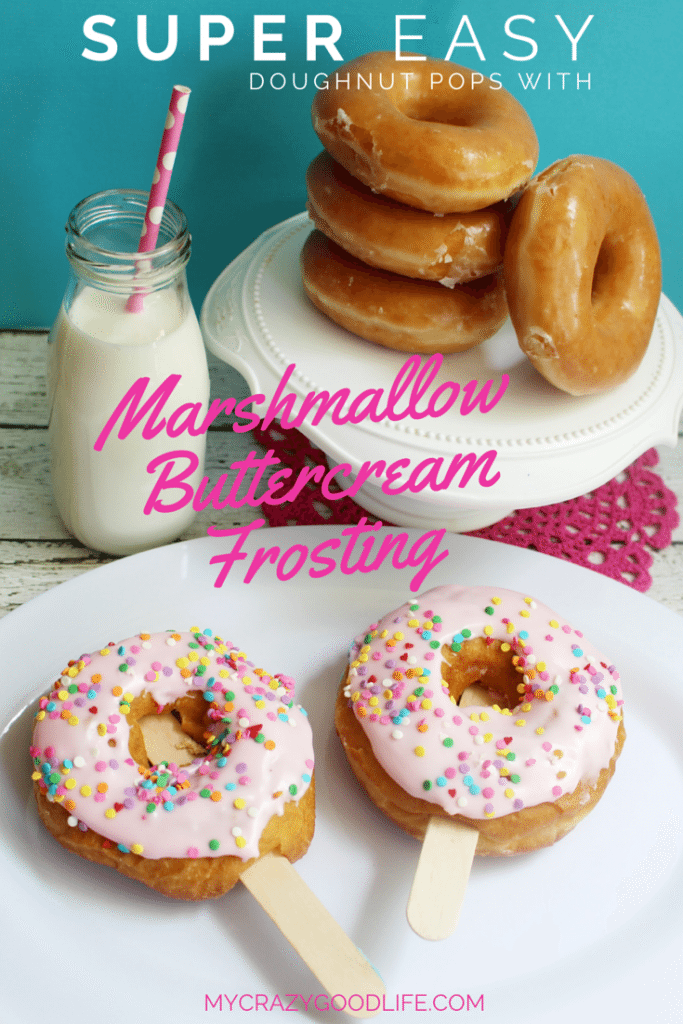 Doughnut Pop Ingredients
Glazed or cake doughnuts
Marshmallow buttercream frosting (recipe below)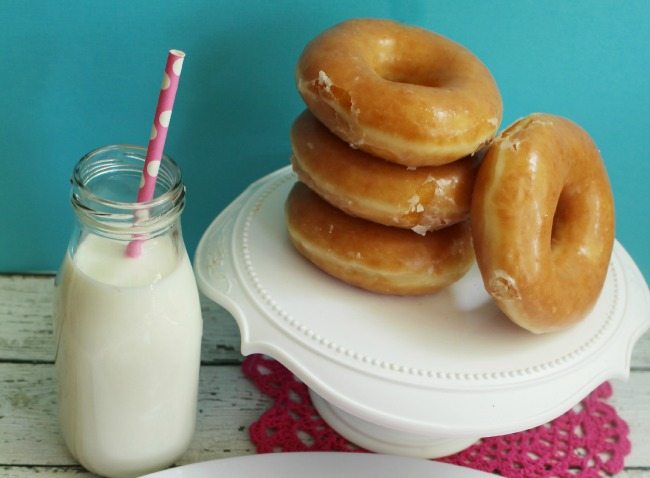 Marshmallow Buttercream Frosting Ingredients
2 cups butter
3 cups powdered sugar
1 t almond extract
13 oz jar marshmallow creme or fluff
Red food coloring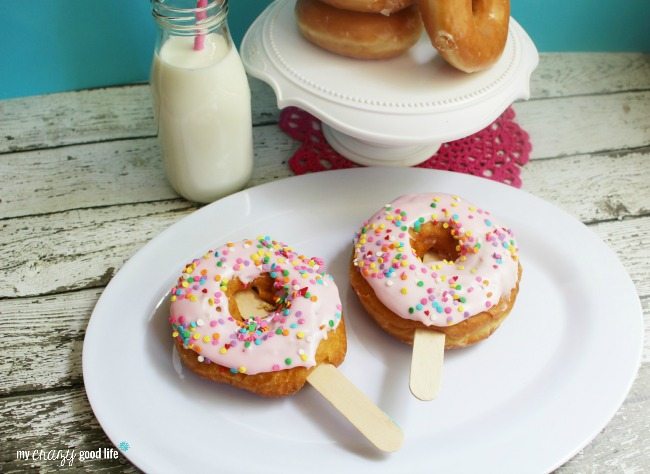 Directions for Marshmallow Buttercream Frosting
1. Cream the butter in a medium mixing bowl with an electric mixer until light and fluffy.
2. Gradually add the powdered sugar, 1/2 cup at a time, until well mixed.
3. Add almond extract and beat until well mixed.
4. Gently fold the marshmallow creme into the mixture and blend thoroughly.
5. Add a very small drop of red food coloring to the frosting and mix thoroughly. If it's too light, add a bit more food coloring. Do this until you find the perfect color.
Insert the wood sticks into each doughnut and using a knife or spatula, frost the doughnut and add sprinkles. Let sit for 5 minutes before eating.