I'm excited to have my friend Stephanie from Spaceships and Laser Beams here today sharing all about construction party ideas. We sure had our share of them when Michael was younger–he LOVED vehicles! 
_____________
Hey Mom! Are you hoping to build fun birthday memories for your little guy? Consider hosting a construction themed birthday party. Almost all young boys (and some girls!) enjoy playing with trucks and the activities that go along with this theme. Once you've decided how to decorate for the party and you know what food you want to serve, you'll need activities to keep energetic kids happily engaged.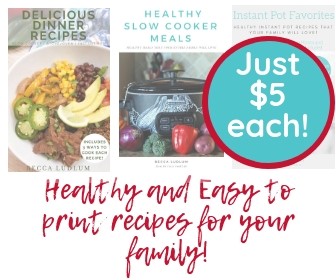 What can the kids do? Side-by-side free play is popular with the younger ages, but by the time they're 3+ you can expect more interaction. Whether you opt for an indoor, outdoor or combination party, there are a number of ideas to keep young guests occupied.
Here are some of my construction themed birthday party favorites:
Ring toss; use construction cones for an authentic look.
Quarry/digging zone; a sand box or large plastic bins work well when filled with sand or pea gravel.
Pounding station; Styrofoam blocks, golf tees and play hammers are safe options.
Building blocks
Build a bridge; use marshmallows and toothpicks.
Paint the house; outside, large cardboard versions work well. Use paint brushes and water buckets if you're concerned about using paint. Inside, set up a craft station with color books, crayons or paints. Use old blueprints and kids will really feel official.
Blast zone; build a cardboard box tunnel. Younger guests have fun just crawling through; older kids can use it as part of a relay race while they carry cardboard bricks to the building site.
Scaffold balance; a length of lumber on the ground or propped just a few inches up affords a ledge for workers to walk on.
Food station construction: build your own…pizza, sandwich or cookie with appropriate toppings.
Pre-party, wrap a variety of cardboard boxes in brick pattern or brown paper; stack the boxes and let the kids take turns throwing a wrecking ball.
Truck free play; use a collection of construction vehicles. Use tape to make roads between work sites.
Bounce house fun; construction themed bounce houses are popular with all ages.
Kids love to pretend! A construction theme allows them to wear hard hats, work vests or tool belts to feel "official". At the end of the party, be sure to pay the day's wages with chocolate coins before you send them on home!
For additional construction theme party ideas and visual inspiration, be sure to visit my Spaceships and Laser Beams construction themes on my blog and Pinterest.
What part of a construction themed birthday party would your son love most?
Stephanie Keeping is a wife to Mike, mom to a boy named Sam, a blogger, and an Etsy-preneur. She celebrates boyish charm at Spaceships and Laser Beams, where she talks about all things boy and birthday party. You can connect with her on Facebook, Google+, Pinterest, Twitter and on Etsy.