Health and fitness benchmarks make up a good portion of the resolutions and goals that we set for ourselves. If you are not familiar with Shakeology, let me introduce you.
Shakeology is a nutrient dense, superfood rich, powdered shake mix that can be used to make delicious food and drink recipes. Since it's release, Shakeology has developed a kind of cult following.
Once you try this shake mix you'll be hooked too. It is a great way to curb cravings, provide a daily dose of essential vitamins and nutrients, as well as a fantastic option for meal replacement. We already covered Vanilla Shakeology Recipes and today we're going to take a look at some delicious Chocolate Shakeology recipes.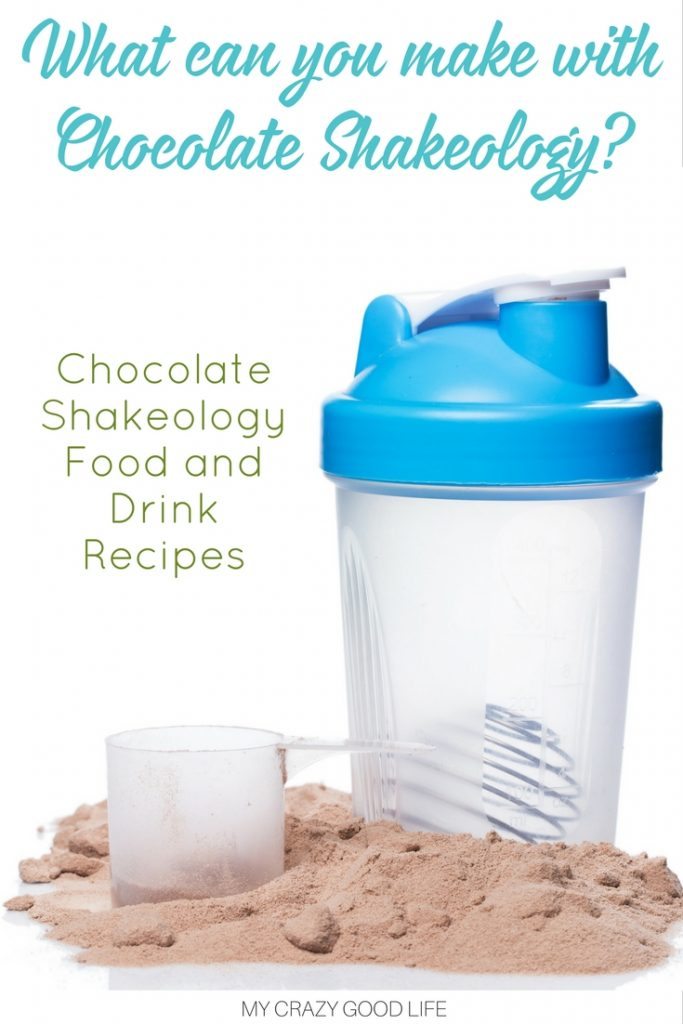 Like all of the other Shakeology flavors, Chocolate makes a great addition to a lot of recipes for food and drink. Chocolate Shakeology recipes have the added benefit of being easily combined with things like peanut butter powder, frozen bananas, and of course it will add a chocolately zing to energy bites! Another great thing to have on hand for making delicious Chocolate Shakeology recipes is frozen fruit, plenty of ice, and of course as you'll see, fresh fruit makes a great addition as well!
Chocolate Shakeology recipes make a great addition to any of the Beachbody programs and their respective diets. Core De Force, 21 Day Fix, 22 Minute Hard Corps., and 21 Day Fix Extreme all have meal plans that run so well with a Shakeology addition. I highly recommend you check out any of these programs if you are looking for a new way to meet your health and fitness goals!
Chocolate Shakeology Recipes for Food & Drink:
My Crazy Good Life – Peanut Butter Chocolate Shakeology
Beachbody – Rum Spice Shakeology
Getting Fit for Good – Five Chocolate Shakeology Recipes
My Heavenly Recipes – Chunky Monkey Chocolate Shakeology Pudding
Katherine Roussopoulos – Chocolate Mocha Shakeology
Madam Hussein – Chocolate Peanut Butter Shakeology Ice Cream
GF2 Revolution – Peppermint Mocha Shake
Healthy Fit Focused – Butterfinger Chocolate Shake
Living Between Labels – Gluten Free Chocolate Shakeology Muffins
Variety by Vashti – Frozen Chocolate Shakeology Bark
Henderson Fitness – Brownie Protein Bites
The Beachbody Blog – Maple Butternut Shakeology
Brooke's Blog – Peanut Butter Fudge Shakeology Pops
Samie Gruidl – Chocolate Covered Strawberry Shake
Team Fit Time – Chocolate Shakeology Almond Joy Protein Bars
Beachbody – Chocolate Hazelnut Smoothie Bowl
Team Beachbody – Chocolate Birthday Cake Shakeology
Save