Big Hero 6 is the newest movie from Walt Disney Animation Studios. You can read about it and watch the official trailer right here. The movie opens November 7th, and we are on pins and needles waiting to see it! It looks like a fun movie with a lot of heart.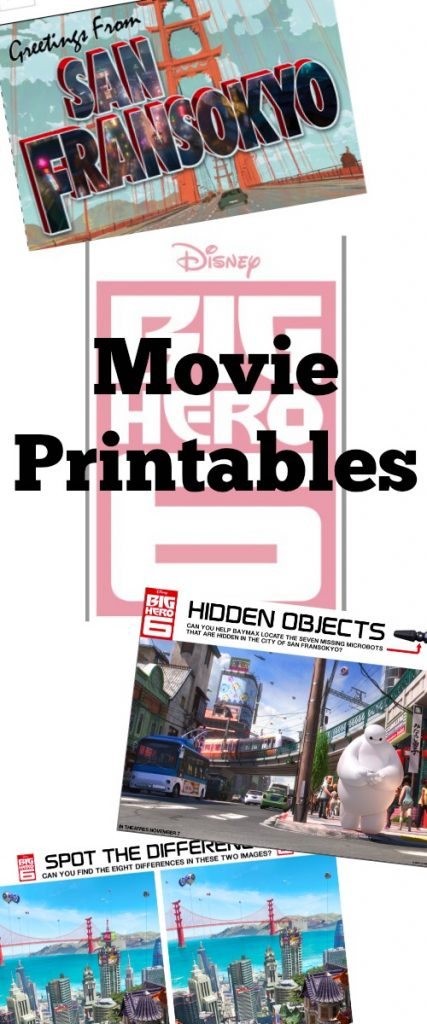 Please click the links below to view the full-resolution Big Hero 6 printables:
Don't forget to look at my other posts about Big Hero 6, including Baymax S'mores and Why I'm so excited about the movie.
Are you as excited as I am about Big Hero 6? Here's where to find Baymax, Hiro, and their friends right now:
Disney Animation Studios on Twitter
Information and images provided by Walt Disney Pictures. 
Click here to see my other posts about Big Hero 6!