Aquafaba is the substance usually found in canned foods like chickpeas. The consistency makes it perfect as an egg replacement in most recipes.
This substitute makes it possible for those with an egg allergy to enjoy their favorite desserts once again! Try one of these aquafaba dessert recipes today and see how easy it is to make the switch. 
For whatever reason, there is one particular food allergy that doesn't get a lot of attention–the dreaded egg allergy. Having an egg allergy can restrict your daily diet quite a bit.
Especially when it comes to desserts, being allergic to eggs used to mean that most desserts were off limits. Luckily there has been some progress in this area recently.
Aquafaba Dessert Recipes: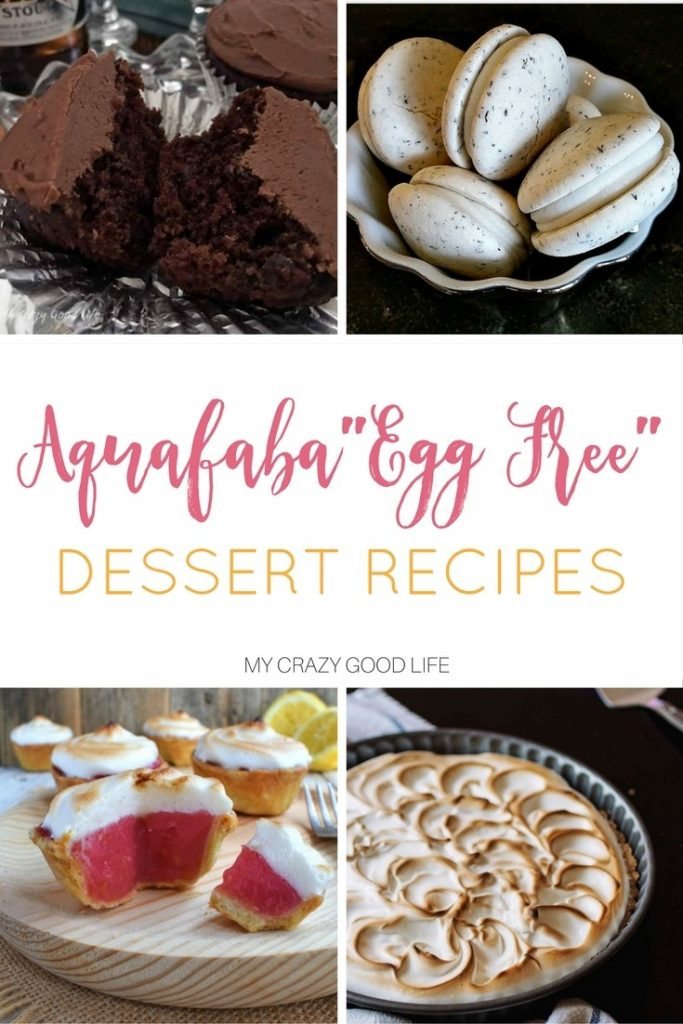 Fudgy Vegan Brownies | Lazy Cat Kitchen
Raspberry-Lemon Aquafaba Meringue Mini Pies | Cilantro and Citronella
Churros With Cinnamon Aquafaba Frosting | So Delicious Dairy Free
Mousse Au Chocolate with Air Bubbles | Mouthwatering Vegan
Vegan French Macarons: Earl Grey & Lemon | Morsels and Moonshine
Hazelnut & Cranberry Vegan Nougat | Sweet Paul Mag
Coconut Macaroons | The Blenderist
Cinnamon Rolls | Vegan Richa
Krispie Kreme Donut Holes Copycat Recipe | Nerdy Mamma
Vegan Stout Cupcakes | My Crazy Good Life
Carrot Cake | Poppy and The Bees
Swiss Buttercream Recipe | Gretchen's Bakery
Lemon Meringue Pie | The Pancake Princess
Crepes | Food Highs
Meringue Mushrooms | Eat Healthy Eat Happy
Strawberry Lemonade Macarons | Avocados and Ales
Rice Krispies Treats | Jerry James Stone
Baked Pears With Vanilla Whipped Cream | Dear Kitchen