As we head into cold and flu season I know I have to be prepared for the worst. It's never a convenient time to get sick with a cold. There's nothing to do besides treat the symptoms and make sure we're prepared. Staying ahead of the symptoms of a cold is the best way to avoid total misery. You and I both know what happens if we let cold symptoms progress into painful misery for spouses and kids. The chaos comes when things are not managed properly! When it comes to treating your cold you can find almost everything you need at CVS Pharmacy.
These are some of my must have products for treating a cold. Finding what works best for you and your family can be tough. These products are the best bet for treating your cold. I like to keep them on hand to avoid any last minute runs to the store, but I know that if I need something in a hurry I can run to CVS Pharmacy and grab all of these items!
5 Products for Treating Your Cold at CVS Pharmacy: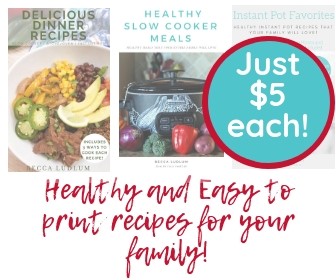 Make sure to check your CVS Extra Card for discounts on these products!
When it comes to treating your cold the worst part is trying to get some comfortable sleep. I hate when I'm sick with a cold and I can't get any rest. These CVS Health Nightime Sleep Melts are an easy way to help solve that problem; the quick dissolve tablets are easy to take even when I'm stuffed up and can't swallow pills. They help with treating your cold by allowing you to get some sound sleep so your body can work hard to heal itself.
One of the things we use regularly when treating colds, and during cold season in general, is a warm mist humidifier. This great product will help keep the air moist and comfortable. When treating your cold the warm, moist air will keep you breathing easier and more comfortably. Winter is when most of us end up battling colds, it's also when the air is at it's driest. With the help of a warm mist humidifier the air can be made a bit more healthy and easy to breathe, give your nose and lungs a break when battling colds during these dry months!
Treating your cold is easy with Advil Sinus Congestion and Pain. It combines all the pain fighting medicine of Advil with the congestion relief you crave when a cold takes hold. There's nothing like that first freeing breath when this medicine kicks in, I know that I need to keep these on hand when we enter cold season! You won't want to be caught without these to fight pain and congestion associated with the common cold.
Finding the perfect regimen of vitamins is an essential part of treating your cold. Without a healthy body you can't hope to fight off the symptoms of a cold before they turn into something worse. With a daily multivitamin supplement like these from CVS Pharmacy, I know I can keep my body functioning at the highest level possible. I'm not saying they'll make you a super hero but they will give your immune system a boost to fight the good fight against colds!
Last but not least we have this great CVS Sinus Wash Neti Pot Kit. This is a great way to relieve congestion naturally. With the sinus wash kit you can help start treating your cold by flushing away some of the mucus and gunk that causes pain and congestion. This is a little bit of an odd sensation but it really does help and it's not a medicine so you can use it when treating your cold in conjunction with other treatments!
Treating your cold is easy with CVS Pharmacy. CVS carries all of the things we need to stock up for cold season. If you ever find yourself unprepared for cold season you can rest assured that your local CVS will have all the products you need to get back on your feet and feeling good.
This post is sponsored by CVS, where we recommend you go to #FindYourHealthy. Make sure to sign up for the ExtraCare Rewards Program so you can take advantage of everything your local CVS has to offer!
Save