Summer is coming, we're entering the busiest time of year! Soon the kids will be out of school, we will be traveling, planning vacations, working, and trying to balance a healthy lifestyle. If you are are just trying out the 21 Day Fix, or have made it a long-term lifestyle, you know that figuring out recipes can be difficult!
Even a tried and true 21 Day Fix pro can benefit from this monthly meal plan. Just think about this: all of your meals, snacks, and even desserts, all figured out for the entire month! That sounded like a dream for me so I came up with this 21 Day Fix monthly meal plan to get me through June.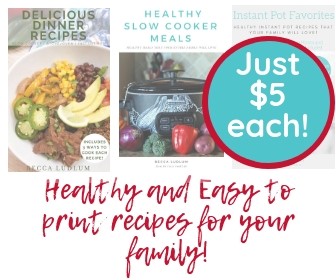 There are so many delicious options here that I'll have more than enough recipes to get me through the next month. Honestly, when I find a great recipe I usually meal prep and make enough for the whole week.
A 21 Day Fix monthly meal plan means that I don't have to fly around last minute trying to put something together. I can find recipes that the entire family will love and then have them ready ahead of time. This saves me time, money, energy, and most of all it keeps me on the right track for my healthy lifestyle.
How to use this meal plan:
You'll want to sit down with a pen and paper and decide just how many of these recipes you need to make. Some people don't like to eat the same thing every day for lunch, and that's a-ok. I like to make 4 batches of lunch meals, freeze them, and eat the same thing every Monday, a different recipe for all of the Tuesdays, etc.
Be sure not to over prep and waste food. If you're worried about this at all, freeze some portions of the food so you can pull it out in a couple of weeks.
21 Day Fix Monthly Meal Plan | June 2017
Each meal plan is laid out for a full week, seven days. Each one also includes two snacks and dessert on top of the regular breakfast, lunch, and dinner! Be sure to make enough food, but not too much!
Week 1
Summer Meal Plan for the 21 Day Fix
We're starting off right! This Summer meal plan for the 21 Day Fix is the perfect way to start off the month. Light and fresh recipes will have you feeling great and incorporating lots of fresh produce.
One of my favorite meals to prep are these burrito bowls–they're SO easy in the Instant Pot!
Week 2
21 Day Fix Meal Plan with Shakeology
For week 2 of our 21 Day Fix monthly meal plan we're looking at one Shakeology or other protein shake recipe included each day. These aren't your regular, run of the mill, Shakeology breakfasts. You can spice things up with some amazing Shakeology recipes. If you love Shakeology this is a great way to incorporate it into your daily plan.
Shakeology is not necessary for the 21 Day Fix, but some people love including it in their daily routine. The Shakeology powder in these recipes can easily be swapped out with another protein powder or meal replacement powder <— these two links give you a list of the best powders that are free from artificial sweeteners.
Week 3
Low Carb Meal Plan for the 21 Day Fix
Having some low carb options in your 21 Day Fix monthly meal plan is great. If you can cut out those yellow containers you get to mix in some treat swaps, wine, or even some chocolate!
We all have those days when we need a glass of wine, right?!? So incorporate these low carb meals into your monthly meal plan to make sure you have some room for things like brownies and cookies, all fixed of course :)
Week 4
21 Day Fix Meal Plan without Shakeology
I know that not everyone loves Shakeology, and that's totally fine. You can still see amazing results with the 21 Day Fix while not using shakes or Shakeology.
This meal plan is all about fixed recipes that are NOT Shakeology related. You can pull from this meal plan even if you love Shakeology, there are plenty of great recipes to try.
Extras
Don't forget to check out these 21 Day Fix Dinners. It's a week of dinner recipes that come with a printable list of ingredients so you don't miss anything while shopping!